Women's Hockey World League Semi-Final: India suffer 2-0 loss to clinical Japan despite late fightback
India women's hockey team played a much better third and fourth quarter but it wasn't enough to stop Japan from walking away with the win.
Johannesburg: Japan blanked India 2-0 in a fifth-eighth spot match of the Women's Hockey World League Semi-Final here on Thursday.
India made a zestful start to their campaign against Japan with Monika getting an early shot on goal in the opening minute of the game.
But Japan's goalkeeper Megumi Kageyama made a good save to deny India the early lead.
In the following minutes, Japan put up a tighter defence while their attackers broke the Indian defence to foray into the striking circle.
The aggressive approach resulted in Japan winning their first penalty corner of the match in the seventh minute which was successfully converted by Kana Nomura.
Japan won two more penalty corners in the eighth and tenth minute but India's Monika and Savita came up with good saves, respectively.
The second quarter saw Indian attackers try different channels to break the Japanese defence but in vain.
Akiko Kato of Japan showed excellent dribbling skills to carry the ball into the circle and take a shot on goal but Savita was exceptional in her effort to save.
Another big shot on goal for Japan came when Yuri Nagai cut inside the circle beating defender Gurjit Kaur but Savita came up with yet another noteworthy save.
Japan's second goal however came through another penalty corner in the 29th minute. It was Naho Ichitani who converted the shot after they came up with a brilliant variation to trick the Indian defenders.
Falling behind by two goals, India looked to make amends in the third quarter. Though Japan won another penalty corner in the 31st minute, Namita Toppo did well as the first runner to block away the attempt.
Soon after, Rani setup a counter attack to make a swift foray into the striking to take a go at the goal but she was slightly off target.
In the 34th minute, Indian goalkeeper Savita continued to live up to the billing with yet another great save when Naho Ichitani took a shot on goal.
Though another penalty corner was awarded following a scramble for ball possession, India evaded the scare to go into the third hooter with 0-2 on the scoreboard.
The final 15 minutes saw India create some strong chances to score.
One such opportunity came when Vandana assisted Rani who got a good deflection, though it was saved by goalkeeper, Renuka Yadav took the rebound to push it back into the post to score. Unfortunately for India though, a successful video referral by Japan for back stick disallowed India's goal.
India won their first penalty corner in the 51st minute but Gurjit Kaur's fiercely-struck flick was well saved by Japanese goalkeeper.
Meanwhile Japan won their 10th penalty corner, but an alert Savita was up to the task to keep them from scoring.
Though India played a much better third and fourth quarter, it wasn't enough to stop Japan from walking away with the win.
India will play seventh and eighth placing match on 22 July.
World
Months after North Korea joined the major powers, such as Russia, China and the United States with the test of a new hypersonic missile late last year, Japan is getting ready with its own Next Gen weapon to defend against any misadventure from its neighbours
Sports
Keeping in mind selection of players for the upcoming World Cup, Hockey India has called 66 players for the junior women's camp, set to begin at the Sports Authority of India in Bengaluru from Monday.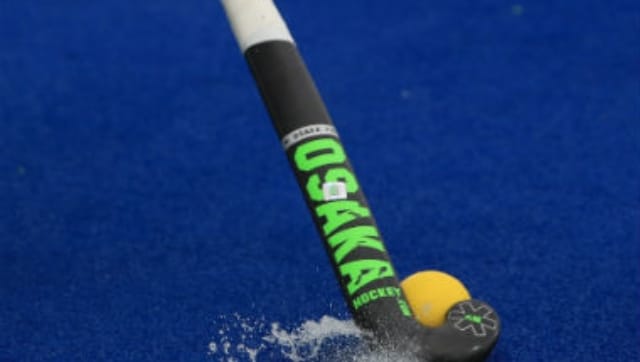 Sports
The move to cancel the FIH Indoor World Cup was made on the basis of the current health situation in Belgium amid the COVID-19 pandemic and after extensive consultations and recommendations from all competent authorities in the country.