Wolverhampton Wanderers manager Nuno Espirito Santo says will focus on getting 'quality over quantity' in summer transfer window
Santo said that the fees of players in the transfer market go up after international tournaments, making it harder for his team prioritising quality
The Wolves are yet to make a signing this seaon and Santo has cited the inflated transfer fees for players as the reason for the delay

Wolves will play manager-less Newcastle United in Nanjing on Wednesday while Premier League champions Manchester City take on West Ham United

A number of tournaments, including the Copa America and Africa Cup of Nations, means that clubs are having to wait until late in the summer to make additions
Shanghai: Wolverhampton Wanderers manager Nuno Espirito Santo said on Monday that he wants to add "quality not quantity" to his squad ahead of the new Premier League season.
Wolves are yet to make a major signing during the summer transfer window and the Portuguese said that the increasingly inflated fees have made it a tough environment to do business. A number of major tournaments, including the Copa America and Africa Cup of Nations, means that clubs are having to wait until late in the summer to make additions, he said.
Speaking in Shanghai, where Chinese-owned Wolves are taking part in the Premier League Asia Trophy, Espirito Santo said: "After these international tournaments, the prices go higher. It's hard, especially for us, we want to add quality, not quantity."
"But I hope that we realise that and just go strong in the market and bring the players that we want to bring." Wolves will play manager-less Newcastle United in Nanjing on Wednesday while Premier League champions Manchester City take on West Ham United.
A City press conference on Monday had to be cancelled because of their late arrival in China following what the Premier League called "an administrative issue." However, Pep Guardiola's side will play in the mini pre-season tournament as scheduled, a league spokesman said.
Sports
Pukki smashed home on the volley to equalise 11 minutes from time and Norwich should have claimed a massive three points in stoppage time when Martin Dubravka saved from Pierre Lees-Melou.
Sports
De Bruyne, as a result, will miss out on the upcoming Premier League meeting with Everton followed by a Champions League showdown with Paris Saint-Germain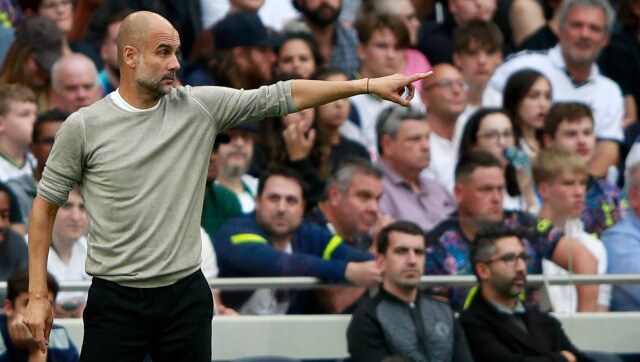 Sports
Kevin de Bruyne is yet to return to training as City's star midfielder recovers from the coronavirus, while Ferran Torres is a long-term absentee with a foot injury