With Sam Allardyce out, who will don the manager's hat next for England?
London: England find themselves looking for a new manager again after Sam Allardyce's mere 67 days in charge came to a stunning end following controversial comments he made to undercover reporters.
With England about to resume their 2018 World Cup qualifying campaign, Gareth Southgate has been put in caretaker charge but it is by no means certain that he will get the job on a full-time basis.
Below we look at some of the contenders to take on the job.
Gareth Southgate
The man in possession, the former England international could yet become the team's next permanent manager. A former Middlesbrough manager, Southgate, 46, was brought into the England set-up to coach the under-21s in the hope he might ascend to the top job. Experienced disappointment at last year's European Under-21 Championship but guided the team to victory at the prestigious Toulon tournament this year. He now takes charge for England's next four matches, against Malta, Slovenia, Scotland and Spain, as the Football Association seeks a permanent successor. A safe pair of hands.
Eddie Howe
Highly regarded for his achievements and style of football at unfashionable Bournemouth, the 38-year-old has long been talked about as a future England manager and is close enough in age to have a good understanding of the current crop of players. But the question remains as to whether he has sufficient experience to take on what he calls the "ultimate" job right now. More likely one for the future.
Alan Pardew
Like Allardyce, Crystal Palace manager Pardew, 55, is a former Newcastle boss. Led Palace to the FA Cup final last season and, after a rocky run stretching back to last term, has seen his stock rise again recently having overseen three straight Premier League victories for the London side. Questions remain however about his temperament after a series of touchline flare-ups, including aiming a headbutt at an opposing player.
Steve Bruce
The former Manchester United defender, 55, was among those interviewed by the Football Association before they decided to appoint Allardyce as Roy Hodgson's successor after England's embarrassing exit from the European Championships at the hands of Iceland. Following his talks, Bruce -- who played under Alex Ferguson at Old Trafford -- quit his post at Hull. Currently out of work and a leading contender. A solid choice.
Glenn Hoddle
No England manager has ever been appointed to the job a second time on a permanent basis so Hoddle's chances of succeeding Allardyce would appear to be slim. One of the best English midfielders of his generation, Hoddle -- in charge of the national side at the 1998 World Cup -- was sacked in 1999 after suggesting that people with disabilities were being punished for their behaviour in a previous lifetime. The 58-year-old is still well regarded as a football tactician but the FA, reeling from one public relations disaster, may fear having to deal with another if they bring Hoddle back. An outside chance.
Arsene Wenger
Now in his 20th year as Arsenal manager, the Frenchman's success with the north London club paved the way for the influx of overseas coaches at top Premier League teams. Has long been spoken of as a possible England manager, although foreign coaches who've held the role, such as Sven-Goran Eriksson and Fabio Capello, have been no more able to lead the side to a first major trophy since the 1966 World Cup than their homegrown counterparts. Well thought of at the FA, Wenger, 66, is out of contract with Arsenal at the end of the season and unlike most of the leading English candidates to replace Allardyce, he has experience of Champions League football. A popular choice.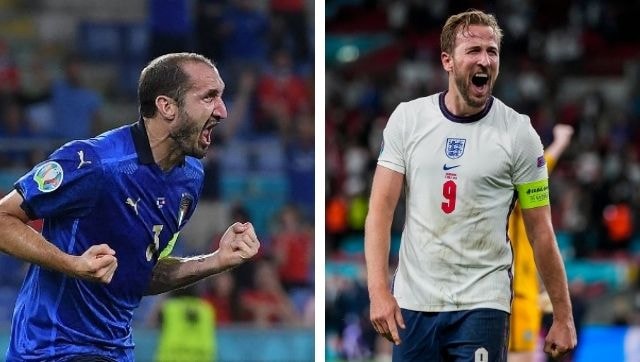 Sports
Catch the live score and updates from the Euro 2020 final between Italy and England at London's Wembley Stadium
Sports
Marcus Rashford, Jadon Sancho and Bukayo Saka were the victims of a stream of abuse on Twitter and Instagram following the 3-2 shoot-out loss at Wembley.
Sports
Every big tournament has something unique about it, as did Euro 2020, which actually took place in 2021 because of the global pandemic. Here are some of the key takeaways from the mega-event.