With Ivan Gazidis leaving Arsenal, decoding the London club's new order under Vinai Venkatesham and Raul Sanllehi
After Ivan Gazidis' exit from Arsenal, here's a look at the past, the present, and what the future holds for the London club after their structural reshuffle.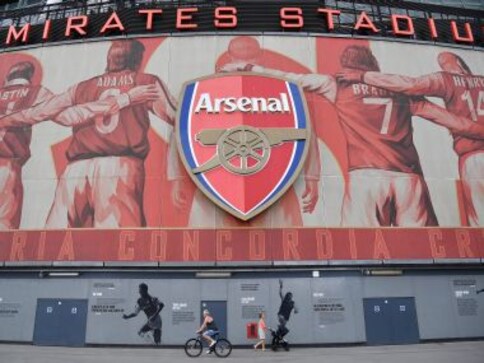 Ivan Gazidis left English giants Arsenal for Italian legacy-club AC Milan after nine years with the North London club as their CEO. Vinai Venkatesham (Chief Commercial Officer) will be operating as Arsenal's Managing Director, while Raul Sanllehi has been promoted from his position as Head of Football Relations to Head of Football Operations. The duo will operate as co-CEOs with two distinctly demarcated roles.
We take a look at the past, the present, and what the future holds for Arsenal Football Club after their structural reshuffle.
Balancing the art of football with business
Arsenal, more than any other pedigree Premier League club, had player power plays, politics and intra-personal boardroom relationships — or a lack thereof — chart the course of its progress. Be it Emmanuel Adebayor or Cesc Fabregas, Arsenal's destiny has been denied by self-sabotage. On the field, the start of the trend was symbolised by their last Champions League final appearance vs Barcelona. This was the start of an era of boardroom mismanagement in North London.
"Football is not merely a small business, it's also a bad one. Anyone who spends any time inside football soon discovers that just as oil is part of the oil business, stupidity is part of the football business," wrote Simon Kuper in his seminal work, Soccernomics.
This is to say that common sense at the very top of football hierarchies isn't, well, common. Mistakes do come with the territory. An experienced fan, despite all the wisdom he/she has garnered over years of watching football, would crack under pressure if made responsible of decisions that could branch out into a million little consequences, from changing shirt makers to the morale of the tea lady.
A football club is one of the most unique businesses in the world, such that idealistic romanticism still dictates aspects of its business. This is only natural, football being one of the most emotionally investing sports in the world and one with the largest demographic. A football club is a populist democracy — fans and players are equally entitled to the ownership of an opinion.
Thus, to fully understand the boardroom dynamics and structure of Arsenal Football Club and where it stands after the departure of Ivan Gazidis, a study of the past is required.
The Wenger vs Gazidis years
Before Ivan, there was the legendary David Dein, one of the most non-traditionalist CEOs to ever grace football. The man responsible for the appointment of Arsene Wenger revolutionised the role of the modern CEO, from being actively involved in player and coaching recruitments, handling of club PR with others from the domestic and European associations to micro-managing contract negotiations. The Dein-Wenger duopoly was Arsenal's most successful modern day symphony.
The decline started with Dein's departure and Arsenal moving into the modus operandi of a more orthodox CEO system, with the appointment of Gazidis. This appointment came out of necessity.
Under the custodianship of Keith Edelman, Arsenal navigated the choppy waters of refinancing loans and the construction of the Emirates Stadium. The onus was to keep the stiffest of upper lips and balance the books. One-half of the moral compass of the club went when Alisher Usmanov procured David Dein's shares in the club.
Where once Wenger had the full confidence of Dein in making football decisions, he now had to report directly to the former Deputy Commissioner of the MLS. Wenger, philosophically an orientalist, found it difficult to adjust to the American business style of Gazidis.
In his final years, Wenger was embroiled in a three-way power struggle between Stan Kroenke, Gazidis and himself. Wenger may have won some of the battles, but Ivan had the upper hand.
The appointment of Sven Mislintat (Head of Football Recruitment) and Raul Sanllehi (Head of Football Relations) was his parting blow in the direction of the Wenger way and structure of the talismanic economist-manager.
Why Milan need Gazidis
Contrary to reports, Gazidis didn't abandon Arsenal for a bigger pay-day. Soon after Chinese businessman Li Yonghong failed payment on his loan on AC Milan, hedge fund Elliott Management took temporary ownership of Europe's 2nd most successful club.
The Elliott-Gazidis connection is an old one. Gazidis, while working at the MLS, had formed a decade-long professional relationship with Gordon Singer — the son of the founder of Elliott Management.
The prime objective of the hedge fund is to make AC Milan an attractive proposition as one of Europe's elite clubs once again. While they need to tick that box off, Elliott Management can ill afford to go over an operating budget.
Gazidis' ten-year track record of balancing books efficiently during Arsenal's formative Emirates years has won him favour and ultimately resulted in this move to AC Milan.
AC Milan are walking a Financial Fair Play tightrope for the last two years, missing multiple financial targets demanded by UEFA. Gazidis is seen as a crucial part of the machinery that leads the seven-time champions back to Champions League football.
The hedge fund has already installed former legends Paolo Maldini and Leonardo as the Director of Sporting Strategy and Sporting Director, respectively. With Gazidis now, Elliott Management can put a front of credibility for UEFA and potential new owners.
New order at Arsenal — The two-headed monster
In multi-national organisations, the co-CEO model is often known as the "two-headed monster."
In a traditional one-CEO setting, the officer is prime designator of roles and tasks. Except the likes of Dein, the CEO is not expected to do everything, but manage delegating.
Unai Emery, Wenger's successor, and former Dortmund headhunter, Mislintat, currently Arsenal's Head of Recruitment, will be answerable to Head of Football Operations Sanllehi.
Functions such as player and staff recruitment, transfer and contract negotiations, stadium operations, PR, administration, revenue and book-keeping, commercial partnerships, legal, etc will be delegated by Sanllehi and Venkatesham's job descriptions, and the responsibility will be given to individuals with specialty and expertise in each of these departments, while the overall culpability of said roles will lie on the shoulders of both CEOs.
According to reports in the American press, Josh Kroenke, son of Stan, and a deputy CEO and head representative of Kroenke Sports, may work as a mediator between Arsenal's CEOs. The rule of thumb Arsenal will be working forward with is: two heads are better than one. It remains to be seen if it's a case of three being a crowd, instead.
Football
In a repeat of last season's League and FA Cup finals, which Liverpool won on penalties after goalless draws, neither side could break the deadlock at Anfield to remain rooted in mid-table.
Football
Manchester City signed promising Velez Sarsfield midfielder Maximo Perrone in a deal worth a reported £8 million ($9.9 million) on Monday.
Football
Arsenal were forced to come from behind at the Emirates after Marcus Rashford's thunderous strike opened the scoring with his ninth goal since the World Cup break.