Winter Olympics 2018: United Korea's ice hockey team take centrestage; organisers probe internet shutdown
The Games have triggered a rare moment of reconciliation between the North and South Korea, who are still technically at war. Organisers probed a mysterious shutdown of the Games' internal internet and Wi-Fi.
Pyeongchang: North and South Korea competed together for the first time at an Olympics on Saturday as the first five of 102 gold medals were decided against a fast-moving backdrop of diplomatic manoeuvring.
Kim Yo Jong, the powerful sister of North Korean leader Kim Jong Un, was among a high-level delegation in the stands as the joint Korean women's ice hockey team took on Switzerland in their opening match, only to lose 8-0.
The Games have triggered a rare moment of reconciliation between the two Koreas, who are still technically at war. In talks on Saturday, South Korean President Moon Jae-in was invited to a summit with North Korean leader Kim Jong Un.
There was joy for South Korea when short-track speed skater Lim Hyo-jun won the first gold for the hosts on day one, claiming the men's 1500m in front of a near-capacity crowd.
Earlier, Sweden's Charlotte Kalla won the first title of the Games in the women's skiathlon, followed by Germany's Laura Dahlmeier who triumphed in the women's 7,500m sprint biathlon.
Carlijn Achtereekte stunned her teammates as she led a Dutch sweep in the women's 3,000m speed skating, while Andreas Wellinger handled high winds and bitter cold for a surprise win in the men's normal hill ski jumping.
But most South Korean fans were fixated on the ice hockey, where the combined North and South women's team appeared at a packed Kwandong Hockey Centre.
The two Koreas marched together at Friday's opening ceremony but they have never before competed side-by-side at an Olympics.
Despite the powerful North Korean delegation, seated alongside South Korean leader Moon Jae-in, and the North's vocal cheerleading squad, the Koreans were no match for the Swiss in only their second match together.
At a Games rife with political overtones, US Vice-President Mike Pence was at the nearby Gangneung Ice Arena as the first North Korean athlete flopped.
North Korean cheerleaders let rip in support for Choe Un Song but he was eliminated in the heats for the 1,500m short-track speed skating, failing to reach the semi-finals.
Internet shutdown 
Earlier, Kalla won the skiathlon race ahead of Norway's Marit Bjoergen, preventing her from collecting an unprecedented third straight gold medal in the event.
But Bjoergen still became the most decorated woman in Winter Olympics history as she claimed her 11th medal. Finland's Krista Parmakoski was third.
In biathlon, Germany's Dahlmeier took the honours in the women's 7,500m sprint ahead of Norway's Marte Olsbu and Veronika Vitkova of the Czech Republic.
Achtereekte made her Olympic debut a golden one, leading defending champion Ireen Wust and Antoinette de Jong third in the 3,000m speed skating.
And in swirling winds at the mountain-top Alpensia ski jump, Wellinger stunned reigning double Olympic champion Kamil Stoch to win the first ski jump gold.
Elsewhere, organisers probed a mysterious shutdown of the Games' internal internet and Wi-Fi, which follows warnings of cyberattacks.
Internal internet and Wi-Fi systems crashed at about 7:15 pm (1015 GMT) on Friday and were still not back to normal at midday on Saturday, Games organisers said.
The outage follows warnings of malware phishing attacks targeting organisations working at the Olympics, and allegations of cyberattacks from Russia, which has denied any involvement.
"We don't want to speculate because we're still trying to find out what the root source is," said Nancy Park, a spokeswoman for the Games organisers.
The shutdown started just before Friday's opening ceremony, where Moon twice shook the hand of Kim Yo Jong, the first member of North Korea's ruling dynasty to venture south since the 1950-53 Korean War.
Arts & Culture
In April 2020, Saint Laurent announced that it would skip Paris fashion week that year. And it has not returned, with its latest winter collection again delivered as an online short film outside of any normal timetable.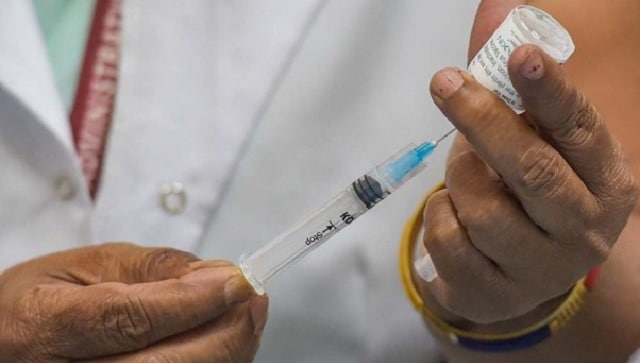 India
The vaccination process for people aged 18 to 45 years shows how the use of technology, backed by the wrong policy and implementation design can lead to large-scale exclusion
Entertainment
The K-pop industry is accused of consuming young hopefuls with only a tiny minority surviving to stardom.