Winter Olympics 2018: Teen Alina Zagitova pips compatriot Evgenia Medvedeva to win 1st gold for OAR at Pyeongchang
Teenage figure skater Alina Zagitova prevailed in her duel with Evgenia Medvedeva to claim Russia's first gold medal at the Pyeongchang Olympics on Friday.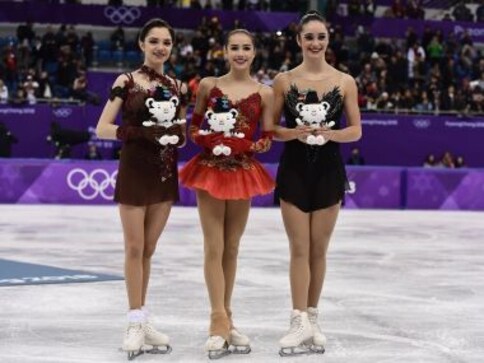 Gangneung: Teenage figure skater Alina Zagitova prevailed in her duel with Evgenia Medvedeva to claim Russia's first gold medal at the Pyeongchang Olympics on Friday.
The 15-year-old took the women's title for the Olympic Athletes from Russia by a slender margin of just 1.31 points from her friend, compatriot, training partner and arch rival.
In bronze came Canada's Kaetlyn Osmond.
"I can't believe I'm the champion. It'll take some time to sink in," said Zagitova, who beat two-time world champion Medvedeva despite both scoring matching 156.65 points in the free-skating Friday
"I'm happy I handled my nerves well. My hands were shaking but my body did everything that I trained for," she added.
Zagitova's world record short program score of 82.92 just 48 hours earlier made the difference, giving her a combined total of 239.57.
Medvedeva, skating last, was not at her supreme best, and crumpled into the arms of her coach in tears after her routine to Anna Karenina gave her a combined score of 238.26.
Medvedeva, who broke her foot and was sidelined for two months from October, was unable to finish a television interview she was so distraught.
An Olympic official followed her round with a box of tissues.
"I didn't think and I don't want to think about my injury," she said.
"I don't want to look back. I did great work today and did my best."
The gold and silver OAR medallists were later seen embracing in a warm hug.
The two ice princesses were among the 168 athletes from Russia who passed rigorous testing to compete as neutrals under the OAR banner in South Korea after Russia were banned over state-sponsored doping.
The winter sports' powerhouse may have had to wait until the three days from the end of the Games but their title famine was finally ended by the starlet from the Western Urals.
The girl in a red ballerina's costume has enjoyed a sensational debut season on the senior circuit.
She had got the better of Medvedeva in last month's European Championships, and came out on top again to become the second youngest Olympic ladies champion after American Tara Lipinski in 1998.
Broad smile
And displaying the composure of someone far beyond her years she produced a flawless four minutes free dance set to Austrian composer Ludwig Minkus's score to the ballet Don Quixote, about the fictional Spanish nobleman.
Despite falling short of the personal best free dance from the opening week's team event in which the OAR took silver she did enough to take the title.
As the music died away and she came to a standstill in the middle of the rink she broke into a broad smile, punching the air with her fist as if knowing she'd done enough.
And when the Gangneung Ice Arena announcer came over the tannoy with a hush descending on the near capacity 12,000 crowd to say "Alina Zagitova has scored 156.65 points" there wasn't a happier person in South Korea.
When she is presented with her gold medal later it will not be to the sound of the Russian national anthem nor with the Russian flag being hoisted but to the Olympic anthem and with the Olympic flag flying.
But if Olympic rulers the IOC decide to relax the ban — a decision is expected on Saturday — and allow Russia to march behind their country's flag at Sunday's closing ceremony, Zagitova will surely be the proudest of flagbearers.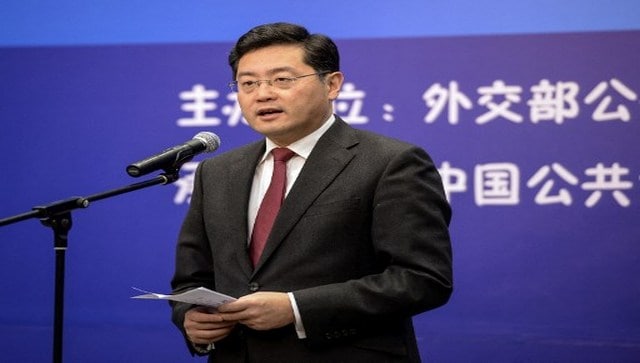 World
China has been criticised by Western countries for failing to condemn Moscow's invasion of its European neighbour, and last month strongly denied US claims that it was mulling arms shipments to support Russia's war
World
President Andrzej Duda said Thursday that Poland would hand over four of the Soviet-made warplanes in the coming days and the rest need to be checked and would be supplied later. Duda did not say if other countries would be making the same move
World
The detained psychologists and therapists are questioned about their political views and were forced to give information about pro-Ukrainian clients by breaching client-doctor confidentiality