Winter Olympics 2018: Sweden, USA crash out of ice hockey event; Canada survive despite losing starting goaltender
Friday's semi-finals will see Canada against upstart Germany, which ousted Sweden 4-3 in over-time, while the unbeaten Czech Republic faces the Olympic Athletes from Russia.
Pyeongchang: Sweden and the United States, the past two Olympic silver medallists, crashed out of the Pyeongchang Winter Olympics men's hockey tournament on Wednesday while two-time defending champion Canada might have lost their starting goaltender in foiling Finland's upset bid.
As a result, Friday's semi-finals will send the Canadians against upstart Germany, which ousted Sweden 4-3 in over-time, while the unbeaten Czech Republic, which last won gold in 1998, faces the Olympic Athletes from Russia.
Maxim Noreau's slapshot goal 55 seconds into the third period off Eric O'Dell's face-off win lifted Canada over Finland 1-0 while starting goalie Ben Scrivens and backup Kevin Poulin combined to make 21 saves in the quarter-final shutout.
"It's tough for any team when your goaltender goes down but when Poulin went in we knew he would be great for us," O'Dell said.
Scrivens was knocked out of the game when Finland's Veli-Matti Savinainen fell into him in the crease, forcing Poulin to enter 4:17 into the second period.
"You have to be ready for anything," Poulin said. "I was ready before coming in. We'll see game by game now."
Scrivens' status for Friday is unknown.
"We have to see how it goes overnight," said Canada coach Willie Desjardins.
Finland, a medallist in four of the past five Olympics, went home empty-handed.
"We gave them a great battle but we couldn't get it done," Finland's Sami Lepisto said. "This is tough. We didn't show our best."
Patrick Reimer scored 90 seconds into over-time to give Germany a shock victory over 2014 runner-up Sweden.
"I just saw some space opening up towards the net and I tried to take it there," Reimer said. "Somehow I got that extra bounce and worked it in."
Germans have not taken an Olympic medal since West Germany captured bronze at Innsbruck in 1976. Germany's only other hockey medal was bronze at Lake Placid in 1932.
'Huge disappointment' 
Petr Koukal scored the only goal in a penalty shootout and Czech goalie Pavel Francouz blanked five US sharpshooters as a 3-2 Czech victory shattered American dreams of the first gold since 1980.
"It was our dream before the tournament to go this far, but I really hope it's not the end," Francouz said. "We haven't had any easy games (and) that has made us stronger."
The ending left the Americans stunned.
"It's a huge disappointment because we were right there," US captain Brian Gionta said.
While the NHL's top stars are absent for the first time since 1994 over money and injury issues, no drama was lacking.
"It's tough to go out that way," goalie Ryan Zapolski said. "We competed as hard as we could. We battled to the end."
"I feel pretty empty right now," added US forward Jim Slater. "We thought we were good enough to challenge for a gold medal."
'Our dream is still on' 
The Russians feel the same and a 6-1 rout of Norway added more confidence.
"Our dream is still on," Russian captain Pavel Datsyuk said. "We have been called favourites. We have to prove it."
The last title for Russian talent came 26 years ago, but they began pondering what gold would mean for them and their homeland.
"It would be huge," said forward Mikhail Grigorenko. "But for now we've got to go out there and win our semi-final."
No Russian had won gold at Pyeongchang, but that has not resonated with the players.
"At this point, it doesn't really bother us," said Grigorenko. "We try not to think about things outside our locker room."
The Czechs beat the Russians 1-0 in the 1998 final.
"We have a tough game in front of us," Czech captain Martin Erat said. "We have to play our own style and focus on ourselves."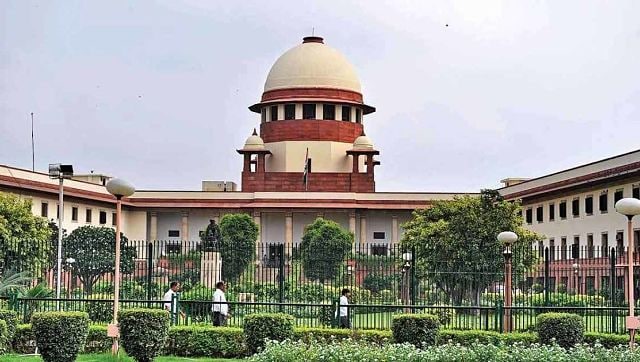 India
There are around 250 posts lying vacant in various key tribunals and appellate tribunals
Sports
Emma Raducanu and Leylah Fernandez are both teenagers. They're both unseeded at the US Open. They're both getting loud backing from the crowds. And now, remarkably, they're both Grand Slam finalists.
World
President Andrés Manuel López Obrador Thursday said the strategy of containing migrants in the south was untenable and more investment was needed to keep central Americans from leaving their homes