Winter Olympics 2018: Poland's Kamil Stoch defends his men's large hill ski jump title in style at Pyeongchang
Poland's Kamil Stoch produced a clutch final leap of 136.5 metres to retain his Olympic title in a cliff-hanging men's large hill ski jump final on Saturday
Pyeongchang: Poland's Kamil Stoch produced a clutch final leap of 136.5 metres to retain his Olympic title in a cliff-hanging men's large hill ski jump final on Saturday.
Stoch's team mates hoisted the 30-year-old onto their shoulders after he pipped Andreas Wellinger right at the death, preventing the German from capturing his second gold medal of the Pyeongchang Games.
It also made up for the Pole's disappointment at finishing fourth and out of the medals in last week's wind-hit normal hill competition, which he also dominated on the way to his famous Sochi double four years ago.
"It's unbelievable, I can't describe this feeling right now inside me," said Stoch after winning Poland's first medal of the Games.
"I feel like I'm still dreaming but this is a beautiful dream so I don't want to wake up."
Wellinger had to settle for silver this time after his upset victory on the normal hill, despite pulling off a monster leap of 142.0 metres.
The German jumped further than Stoch in both rounds but scores are based on a combination of distance and technique.
He finished with 282.3 points but that still left him short of Stoch's winning total of 285.7 as the bronze went to Norway's Robert Johansson, who also finished third in the normal hill.
"It's crazy, come to the Olympics, win a gold and a silver medal in the two individual competitions." said Wellinger. "It's unbelievable and I think I need a few more weeks to realise it."
Behind Johansson, who has also lit up social media over the past week with his gloriously bushy moustache, fellow Norwegians Andre Daniel Tande and Johann Andre Forfang – runner-up in the normal hill – rounded out the top five.
"It's hard to describe because I've been dreaming of this since I was a little kid," said Johansson. "To stand here with two medals is a lifetime goal."
Austria's reigning world champion Stefan Kraft slumped to 18th place while Japan's Noriaki Kasai, who was appearing in a record eighth Winter Games, failed to advance to the final in what could be the 45-year-old cult hero's Olympic farewell in the individual competition.
"I want to say a big 'thank you' to all of my teammates, and especially the coaches, because they create the opportunities for us to achieve what we can," said Stoch.
"I didn't put any pressure on myself," he added. "I just wanted to do my best and see what this would do.
"I just wanted to make my best jumps here, especially on the big hill, and I think I did that."
Sports
Playing white in a Tarrasch variation, Anand, a former world champion, settled for a draw in 40 moves, to win the match 2.5-1.5.
First Cricket News
The live viewership of the Test played between 18-23 June had touched 130.6 million across 89 territories.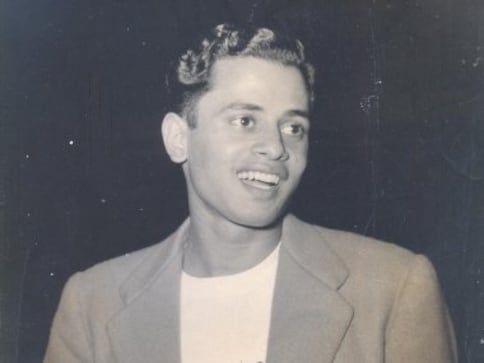 Sports
Nandu Natekar's matches through the 1950s at the CCI and Bombay Gymkhana had salivating spectators queuing up for tickets overnight, with several having to be turned away because there was just no more space in the playing hall.