Winter Olympics 2018: Olympic Athletes from Russia beat Germany in thrilling final to win men's ice hockey gold
Russia dramatically ended a 26-year men's hockey title drought by defeating Germany 4-3 in over-time in a championship-game thriller for the only gold medal by Russian men at the Pyeongchang Games.
Pyeongchang: Russia dramatically ended a 26-year men's hockey title drought on Sunday, defeating Germany 4-3 in over-time in a championship-game thriller for the only gold medal by Russian men at the Pyeongchang Games.
Kirill Kaprizov scored the power-play goal that will be forever remembered in Russian hockey history 9:40 into the extra period to set off a joyous celebration as the Russian squad raced onto the ice and flag-waving supporters roared with delight.
Russia — competing in South Korea under a neutral flag as "Olympic Athletes from Russia" — had not won hockey gold since the 1992 Albertville crown.
Then they were the Unified Team, only a few weeks after the breakup of the Soviet Union, whose hockey dynasty captured eight Olympic golds.
This year's Russians were unable to see their flag raised or hear their anthem played as part of the punishment for the systemic doping scandal at the 2014 Sochi Olympics, competing under the Olympic flag and anthem as the OAR.
Denied even their usual uniforms, the Russians opted for one resembling the NHL Detroit Red Wings, who boasted championship teams known for Russian stars.
The Germans were seconds from pulling off a "Wunder auf Eis" (Miracle on Ice) upset after winning three one-goal shockers to reach the final.
Finally, they settle for silver but also their best-ever Olympic finish, surpassing bronzes in 1932 and as West Germany in 1976.
Nikita Gusev netted a steep-angle shot with 6:39 remaining in regulation time to give Russia a 2-1 lead, only for Germany's Dominik Kahun to equalise 10 seconds later, Frank Mauer's centering pass finding Kahun unguarded in the slot.
Defenceman Jonas Muller put the Germans ahead for the first time with 3:16 remaining, flipping the puck past Russian goalie Vasili Koshechkin.
But Gusev struck again with 55.5 seconds remaining, the Russians having pulled Koshechkin for an extra attacker to set up Gusev's swipe to deflect the puck past German goaltender Danny aus den Birken and send the game to over-time.
In the extra 20-minute sudden-death period, Aus den Birken stopped an Ilya Kovalchuk breakaway with a sensational left leg save as the tension mounted.
Germany's Patrick Reimer was sent into the penalty box for a high stick on Russian captain Pavel Datsyuk, setting the stage for Kaprizov's emotional concluder.
Vyacheslav Voinov scored with a half-second remaining in the first period for a 1-0 Russian lead. Felix Schutz equalised for Germany 9:32 into the second period, flicking the puck off the right leg of Koshechkin, who then knocked the puck into the goal with his right hand.
Datsyuk a golden oldie
Russia's only previous gold at these Games went to women's figure skater Alina Zagitova.
Former NHL stars Kovalchuk and Datsyuk, who each took 2002 bronzes for Russia, finally captured gold in their fifth Olympic appearances.
Datsyuk, at 39 years and 220 days, became the oldest gold medallist in Olympic men's hockey history, surpassing Britain's Carl Erhardt from 1936.
The Russian lineup became only the second champion to have opened their Olympic campaign with a round-robin loss after Canada in 2002.
NHL players were absent for the first Olympics since 1994 because the NHL decided not to shut down its season, so the final saw a German league all-star squad face a team comprised mainly of top players from Russia's two best clubs, SKA St. Petersburg and CSKA Moscow.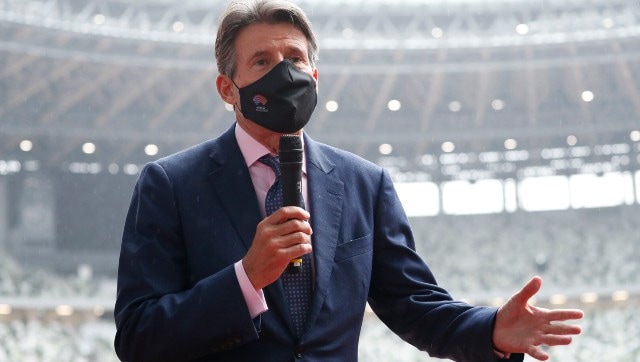 Sports
Speaking to news agency journalists in Tokyo at the Olympic Games, Coe said it was "sensible" to look at the question of whether marijuana should remain on the World Anti-Doping Agency's prohibited list.
Sports
This is the first doping case of the Tokyo games track and field competition.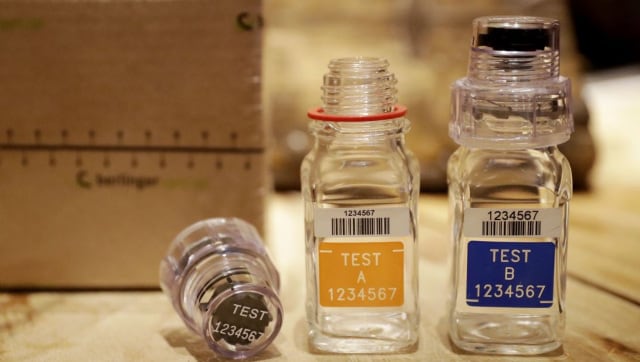 Sports
The Athletics Integrity Unit said the athletes concerned had failed to comply with rules introduced in 2019 requiring those from countries deemed to be at the highest risk of doping - so-called 'Category A' nations - to undergo three no-notice out-of-competition tests in a 10-month period leading up to a major event.