Winter Olympics 2018: Nadeem Iqbal named as Jagdish Singh's coach for his Pyeongchang Games debut
Iqbal's name as Jagdish's coach has been cleared by the Indian Olympics Association after being recommended by the High Altitude Warfare School (HAWS) at Gulmarg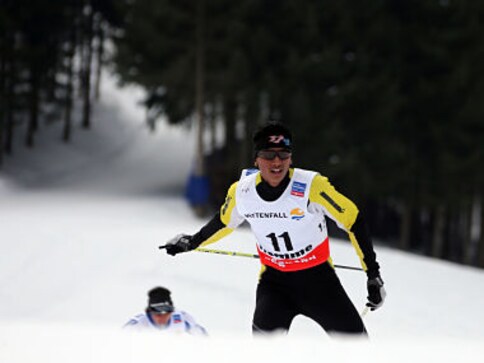 New Delhi: Cross country skier Jagdish Singh is finally set to make his Winter Olympics debut in Pyeongchang as the confusion over who will accompany him as coach has ended.
Jagdish will now be accompanied by former cross country skier Nadeem Iqbal, who himself took part in the 2014 Winter Olympics in Sochi.
Iqbal's name as coach has been cleared by the Indian Olympics Association after being recommended by the High Altitude Warfare School (HAWS) at Gulmarg, where Jagdish trains.
"The issue is sorted out now.
The HAWS has nominated Nadeem Iqbal as coach of Jagdish. It (HAWS) has written to us that Jagdish has been training under Nadeem Iqbal. We have checked it and we are satisfied with it,"
IOA Secretary General Rajeev Mehta told PTI on Monday.
"We are completing the paperwork and other formalities. Both of them are likely to leave for South Korea on February 7," he added.
Jagdish, who will compete in the 15-km Nordic skiing freestyle event on 16 February, is expected to be on time for the Indian team welcome ceremony at the Games Village on 8 February as well as the opening ceremony the next day.
Jagdish was to leave for South Korea on Saturday along with luger Shiva Keshavan but did not board the flight after both Winter Games Federation of India (WGFI) and his employer, Indian Army, wanted coaches nominated by them to travel with him.
The WGFI had proposed names of its President, Col. (Rtd.) Jodh Singh Dhillon and Secretary General Roshan Lal Thakur, but they were rejected by the IOA.
The HAWS, on the other hand, had nominated Major General Atul Kaushik — its commandant — but the IOA was reluctant to clear him and wanted to check his credentials whether he was actually Jagdish's coach.
The Pyeongchang Winter Olympics will be held from 9-25 February.
Sports
PT Usha is one of the greatest athletes to have ever come out of India and brags four gold medals and seven silvers at the Asian Games.
Sports
PT Usha had filed her nomination papers for the top job on Sunday, along with 14 others from her team for the various posts.
Sports
PT Usha, a top sprinter of her times, has also been elected as one of the eight Sports Persons of Outstanding Merit (SOM) by the Athletes Commission of the IOA.