Winter Olympics 2018: Ekaterina Bobrova from Russia pays tribute to plane crash victims after silver medal win
Russian Olympic figure skating team captain Ekaterina Bobrova said, 'As team captain and on behalf of all the coaches I would like to convey my sincere condolences to the families, it's a great sorrow for our country.'
Gangneung: Russian Olympic figure skating team captain Ekaterina Bobrova paid an emotional tribute Monday to the 71 victims of a plane crash near Moscow, saying that despite securing a silver medal "it's a dark day for us".
The 27-year-old led the Olympic Athletes from Russia (OAR) to silver in the team event behind Canada, their second medal of the Games.
"For me it's difficult to say the following as we are very happy that we won but in our country there was an air crash last night – 71 people perished," she said.
Her voice cracking she continued: "As team captain and on behalf of all the coaches I would like to convey my sincere condolences to the families, it's a great sorrow for our country.
"With this tragedy it's a dark day for us, a day of sorrow."
In one of Russia's worst aviation accidents an Antonov An-148 plane went down in the Ramensky district on the outskirts of Moscow on Sunday after taking off from Domodedovo airport in the capital.
Sixty-five passengers and six crew members were on board, Russia's office of transport investigations said in a statement.
Earlier Bobrova had saluted the vocal flag-waving Russian fans at the Gangneung Ice Arena.
"For us it means a lot to have this huge support from the stands," added one of the 168 Russians competing under a neutral flag and known as OAR after Russia was banned as punishment for state-sponsored doping.
"As we were leaving it felt like we were on our home turf.
"Our athletes felt they could feel positive energy flowing onto the ice, like sitting under blanket with a cup of tea.
"I will remember this feeling forever," said the former European champion.
Unlike their supporters, Russian athletes are not allowed to brandish or even carry the Russian tricolour as part of the ban and must tread carefully in what they say.
Any criticism of the International Olympic Committee (IOC) would likely see the ban extended beyond Pyeongchang.
The OAR team event silver medal followed the bronze secured by short track speed skater Semen Elistratov on Saturday.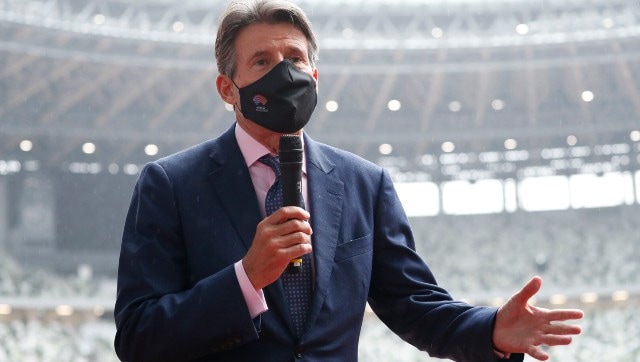 Sports
Speaking to news agency journalists in Tokyo at the Olympic Games, Coe said it was "sensible" to look at the question of whether marijuana should remain on the World Anti-Doping Agency's prohibited list.
World
The world's biggest sporting event cannot be allowed to be hijacked by certain political groups piggybacking such high-profile occasions to run their messages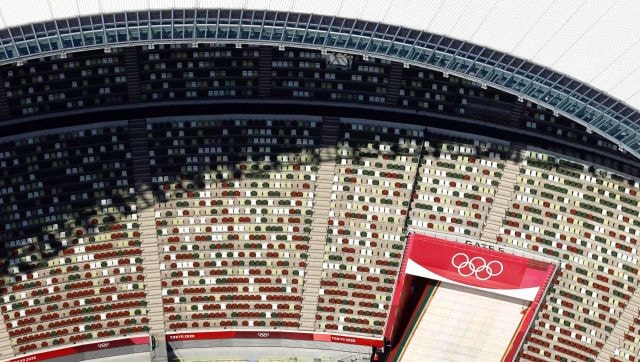 Sports
Summer Olympics, a quadrennial event, is the grandest sporting spectacle in the world. It draws plenty in stadiums and on TV but still remains a massive loss-making venture for hosts.