Winter Olympics 2018: Czech Republic ride on Pavel Francouz's heroics to oust USA in men's ice hockey
The Czechs ousted the United States 3-2 in a tension-packed shootout thriller and advanced to a semi-final showdown against the Russians, who easily dispatched Norway 6-1.
Goaltender Pavel Francouz blanked five US sharpshooters as American dreams of Olympic men's hockey gold for the first time since 1980 were shattered by the undefeated Czech Republic on Wednesday.
The Czechs ousted the United States 3-2 in a tension-packed shootout thriller and advanced to a semi-final showdown against the Russians, who easily dispatched Norway 6-1.
"Our dream is still on," Russian captain Pavel Datsyuk said. "We have been called favourites. We have to prove it."
Czech Petr Koukal scored the only goal in the penalty shootout and the hero Francouz said: "It was our dream before the tournament to go this far, but I really hope it's not the end.
"We can go farther if we keep playing really good as a team. We haven't had any easy games... that has made us stronger."
The sudden ending left the Americans stunned after battling through the game and a 10-minute scoreless over-time.
"It's a huge disappointment because we were right there," US captain Brian Gionta said.
Former NHLer Jim Slater, whose shorthanded breakaway goal equalised for the Americans, leading to the over-time and shootout, was dismayed.
"Disappointed, frustrated. I feel pretty empty right now," Slater said. "To lose at the Olympics that way is pretty tough. We thought we were good enough to challenge for a gold medal."
The Russians, whose last title 26 years ago came as the Unified Team, began pondering what Olympic gold would mean for themselves and their homeland.
They are competing as "Olympic Athletes from Russia" because the Russians are formally banned from the Olympic Games over state-sponsored doping.
"It would be huge," said forward Mikhail Grigorenko. "But for now we've got to go out there and win our semi-final."
No Russian had won gold at Pyeongchang as the team skated off the ice, but that has not resonated with the players.
"At this point, it doesn't really bother us. We're just doing our own thing," said Grigorenko. "We try not to think about things outside our locker room. We play for each other."
Grigorenko, Nikita Gusev and Vyacheslav Voinov all scored in the first period, when Norway was outshot 19-2, and the all-star squad from Russia's two top clubs cruised from there.
"We played well and we're into the semis," said Ilya Kovalchuk, like Datsyuk a fifth-time Olympian. "They beat the Americans so we need to be prepared."
Czechs and Russians haven't met so deep in the Olympic playoffs with a title at stake since the Czechs won 1-0 in the 1998 final.
"We know we have a tough game in front of us," Czech captain Martin Erat said. "We have to play our own style and focus on ourselves."
Battled to the end
In the shootout, Koukal faked and when US goaltender Ryan Zapolski moved, flipped the puck past him on the decisive shot.
"I'm so happy it was a goal," Koukal said. "It's a big moment for me. I know the Czech people are so happy."
While the NHL's top stars are absent for the first time since 1994 over money and injury issues, no drama was lacking on a day when four teams ensure playing for a medal and four are sent home empty-handed.
"It's tough to go out that way," Zapolski said. "We competed as hard as we could. We battled to the end."
Later quarter-finals on Wednesday will match two-time defending champion Canada against Finland, a medallist in four of the past five Olympics, and undefeated Sweden against Germany.
Sports
Ukraine fired up its campaign on Friday to have Russia and military ally Belarus excluded from the next Summer Games with talk in Kyiv of a boycott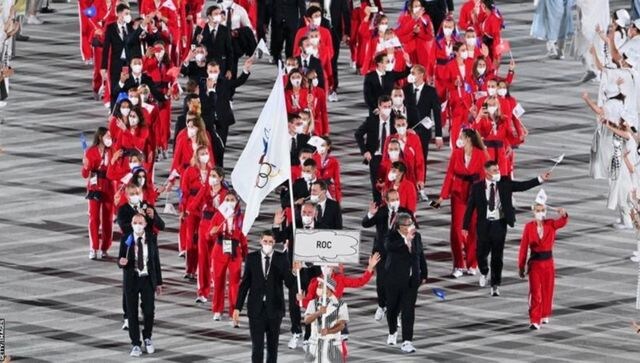 World
Taking on the IOC, the Polish minister said he believed it would be possible to build a coalition of 40 countries, including Great Britain, the United States and Canada, to support a block on the IOC's plans before a meeting on 10 February
World
Most international sporting federations have followed a recommendation from the International Olympic Committee to ban Russian and Belarusian athletes after Moscow's invasion of Ukraine in February last year