Winter Olympics 2018: Cross-country skier Jagdish Singh misses flight due to uncertainty over coach
Jagdish trains at the High Altitude Warfare School (HAWS) at Gulmarg and is scheduled to compete in the 15-km Nordic skiing freestyle event.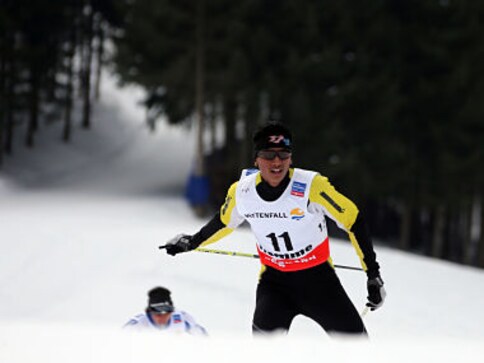 New Delhi: Cross-country skier Jagdish Singh's participation in the Pyeongchang Winter Olympics was on Saturday jeopardised as he could not board the flight for the South Korean city due to ambiguity over his accompanying coach.
Jagdish was to leave for Korea this evening along with celebrated luger Shiva Keshavan but both Winter Games Federation of India (WGFI) and his employer, Indian Army, wanted coaches nominated by them to travel with him.
Jagdish trains at the High Altitude Warfare School (HAWS) at Gulmarg and is scheduled to compete in the 15-km Nordic skiing freestyle event.
The WGFI proposed names of President Col. (Rtd.) Jodh Singh Dhillon and Secretary General Roshan Lal Thakur but they were rejected by the Indian Olympic Association (IOA) since it is a de-recognised body.
The HAWS recommended Major General Atul Kaushik — its commandant — to accompany Jagdish but the IOA wanted to check his credentials whether he was actually Jagdish's coach. IOA Secretary General Rajeev Mehta said that all the paperwork, ticket and kits for Jagdish were ready but he did not turn up to board the flight.
He also said that the HAWS has not replied to IOA's mail to furnish details of its nominee regarding his association with Jagdish as coach. Mehta said Jagdish's travel schedule can be reworked and his ticket can be re-booked but before 8 February. He has written a letter to the HAWS to immediately confirm the travel schedule of Jagdish.
"We bring to your attention that the Indian Olympic Association has not received the travel confirmation of Mr Jagdish Singh. It is a matter of serious concern that despite our repeated mails you are not confirming the travel schedule of the athlete.
"As informed earlier that on 8 February there is Team Welcome Ceremony at the Games Village and participating athlete should attend this ceremony and it is a national prestige at International Sports Arena," Mehta wrote in the letter addressed to the OIC Army Winter Games Node at the HAWS.
"Since the Ministry of Youth Affairs and Sports has de-recognized Winter Games Federation of India, neither WGFI nor HAWS kept us informed about the selection, training and coaches participating in National/International Winter Sports. It is once again requested that kindly take a serious note of this issue and confirm the travel programme of the athlete at the earliest."
Mehta also said that "justification with regard to the official imparting coaching (to Jagdish) may kindly be intimated to the Indian Olympic Association". When contacted, Jagdish told PTI: "I need a coach to accompany me. The coach is a must as he will have to do waxing (of his ski) and other things.
But what can I say, the name of the coach sent from here (HAWS) has not been accepted. I don't know what will happen."
Meanwhile, Keshavan on Saturday left for South Korea to participate in his sixth Winter Olympics. He was felicitated by Mehta at the IOA headquarters on Friday.
"We wish Shiva all the best and hope that his achievements will inspire future generations of Winter Sports Athletes," Mehta said. Keshvan successfully defended his Asian title this year by winning gold at the Asian Championship held in Altenberg, Germany in December.
The Winter Olympic Games kick off on 9 February with the Opening Ceremony, followed by the four heats of the Luge Men's Singles events on 10 and 11 February. The final result will come out with the total time earned from the four runs.
Sports
PT Usha is one of the greatest athletes to have ever come out of India and brags four gold medals and seven silvers at the Asian Games.
Sports
PT Usha, a multiple Asian Games gold medallist and fourth place finisher in the 1984 Los Angeles Olympics 400m hurdles final, is set to be elected unopposed for the IOA top post.
Sports
PT Usha had filed her nomination papers for the top job on Sunday, along with 14 others from her team for the various posts.