Winter Olympics 2018 contracts clean, insists chief after latest South Korea scandal
Pyeongchang's 2018 Winter Olympics contracts are clean and not 'contaminated' by outside factors, the Games' organising chief told Reuters on Tuesday.
South Korea: Pyeongchang's 2018 Winter Olympics contracts are clean and not "contaminated" by outside factors, the Games' organising chief told Reuters on Tuesday, as South Korea's sporting community is dragged deeper into a political influence-peddling scandal.
The scandal blighting Park Geun-hye's presidency involves her close friend Choi Soon-sil, who is alleged to have used her relationship with the president to meddle in state affairs and wield influence in the sports and cultural communities.
Choi has been charged with abuse of power and fraud while a former aide has been charged with abuse of power and extortion after they helped raise $68 million from dozens of the country's biggest conglomerates on behalf of two foundations.
One of the foundations is 'K-Sports', which is involved in projects such as building facilities and developing sporting talent for Olympic and Asian Games.
Local media have also linked Choi to companies that were awarded lucrative contracts for the 2018 Games, Asia's first Winter Olympics outside of Japan.
However, in an interview with Reuters on Tuesday in Pyeongchang, POCOG president Lee Hee-beom said he had carried out an internal probe and had found no evidence of any external influence on the contract process.
"I can say that the POCOG organisation, and also the contracts within our organisation, were not contaminated, were not influenced by outside factors," Lee, a former government minister for trade, industry and energy, said.
"Most of the tenders for procurement were done through the public tender process, which cannot be affected by outside factors.
"Most of the articles quoted in the domestic media were exaggeration or distortion," added Lee. "I have checked internally and found that within POCOG nothing was influenced.
"And that principle will be maintained until the Games."
Lee took over as POCOG president in May when Hanjin Group Chairman Cho Yang-ho stepped down in order to focus on the management of the troubled Hanjin shipping business.
While he brought little in the way of sports administration experience to the role, Lee's business ties have helped organisers inch closer to sponsorship targets with the Games less than 460 days away.
In terms of local sponsorship, POCOG said it had met 83 percent of the total target of 940 billion won ($822 million).
"So far we have achieved 85 percent but I promised the public to achieve 90 percent before the end of the year. So I think I can meet the target..."
Hosting Grand Slam
Lee served as Korea's trade minister from 2003-06 and held high level positions at the Korea International Trade Association and Korea Employers Federation. He said his time in government had prepared him for the POCOG role.
"The Olympic Games is not just about sports," said Lee, highlighting the cultural, management, logistical and entertainment issues that face each organising committee.
"When I was a government minister I solved many difficult issues, including a nuclear disposal site," he said. "It's that kind of achievement I think that made me president of POCOG."
The coastal city of Gangneung will be used for the figure skating, curling, ice hockey, speed and short-track skating events, while the alpine town of Pyeongchang will stage mountain events such as skiing, sliding and Nordic events.
South Korea, which hosted the 1988 Seoul Olympics, 2002 FIFA World Cup and 2011 World Athletics Championships, will complete the hosting "grand slam" of major international sporting events when it stages the 2018 Winter Games.
Only Germany, Italy, France and Japan have done so.
Lee said it was imperative that venues from the 2018 Olympics are put to good use after the Games, which was one of the concerns raised by the IOC on a recent visit.
Ownership of 10 of the 12 venues had already been decided and POCOG was in discussions with potential private owners for the other two, said Lee, adding that the decisions would be finalised before the end of the Games.
Venues must not become "white elephants," he said, adding that Pyeongchang could benefit from the IOC's decision to give Beijing the hosting rights for the 2022 Winter Olympics.
"So we are discussing with Beijing authorities to use our facilities as training facilities. And we expect many of the countries participating in 2022 will use our venues as training venues."
Find latest and upcoming tech gadgets online on Tech2 Gadgets. Get technology news, gadgets reviews & ratings. Popular gadgets including laptop, tablet and mobile specifications, features, prices, comparison.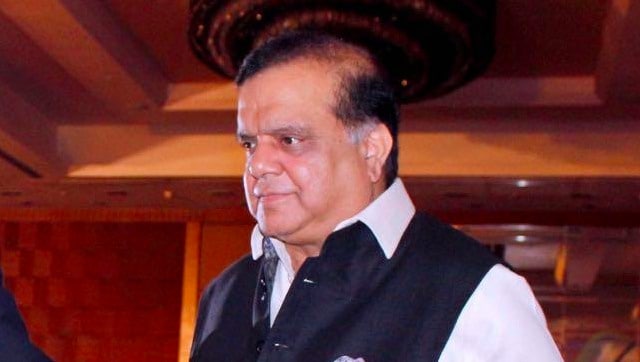 Sports
Besides Batra, the committee also includes senior IOA officials R K Anand, Anil Khanna, Rajeev Mehta, and Anandeshwar Pandey.
World
The STFS virus is transmitted to humans by ticks or bits, and is thought to be fatal in 1 to 3 out of every 10 infections.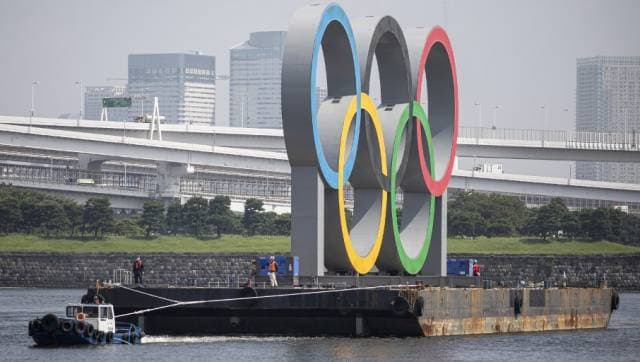 Sports
The 69-ton interlocking rings went up off the Odaiba bay area at the beginning of the year, as the city began the final countdown to the Summer Olympics.