Wimbledon chief says world tennis must consider appointing global commissioner to solve rifts within sport
World tennis should consider appointing a global commissioner to bring rival governing factions together for the good of the sport, the chairman of Wimbledon says.
London: World tennis should consider appointing a global commissioner to bring rival governing factions together for the good of the sport, the chairman of Wimbledon says.
Tensions over tournaments, ranking points and new events in an already crowded calendar have bubbled to the surface in recent weeks, most notably with the ITF's controversial re-fashioning of the Davis Cup men's team competition into a year-end one-week extravaganza.
The new Davis Cup is due to kick off in 2019 and the ATP also intends to stage its own similar 24-team World Team Cup in Australia from January of 2020, less than two months after the Davis Cup final.
"I would say there is more unilateral behaviour and discord in our sport among the governing bodies than I've seen in the sport in 20 years," Wimbledon chief Phillip Brook told a small group of reporters.
"I think it would be great if tennis could do a better job of coming together and trying to figure things out and try to act in the best interests of tennis with everybody pulling in the right direction."
Brook said the four grand slam tournaments, the ITF, the ATP and women's tour organisers the WTA need to do a better job of collaborating.
"There has been growing competition I would say in the last few years. Our view would be on the whole it's been unhelpful," Brook said over lunch at a tennis club in north-west London.
"People say 'Oh we need a commissioner of tennis' and so on... I would be the first to say this is an idea worth exploring.
"And you can start the conversation, I don't think starting the conversation is difficult, it's when the conversation gets difficult that it gets difficult. Because nobody wants somebody else telling them what to do.
"If you want to make change... somebody over here says 'Hang on a minute that doesn't work for me'. So you need somebody or a few people who have got the authority, who have been given the authority by the sport, to act on everybody's behalf. It would be a brave step for the sport to take."
Brook said he imagines all seven stakeholders would agree with his stance for collaboration, but that the challenge would be persuading anyone to release an element of control.
The ATP runs the men's professional tennis tour and allocates men's world ranking points, while the WTA performs that function for the women. The four grand slam tournaments — Wimbledon, the French, US and Australian Opens — all offer ATP and WTA ranking points, while the ITF's showpiece team events, the Davis and Fed Cups, do not.
The conflicting tensions present a considerable challenge — probably too much for one person to solve.
"I don't know whether a commissioner is the answer... I think giving all of that responsibility to one person is probably too much," Brook said.
"But I think it's a very hard problem to solve because seven groupings, everybody has a slightly different agenda... It doesn't show our sport off in the best light, I think, some of the things that are going on."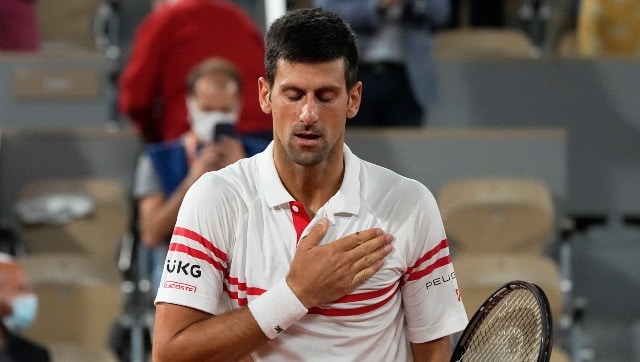 Sports
In their 58th career clash, Djokovic triumphed 3-6, 6-3, 7-6 (7/4), 6-2 and stays on course to capture a 19th major and become the first man in over 50 years to win all four Slams twice.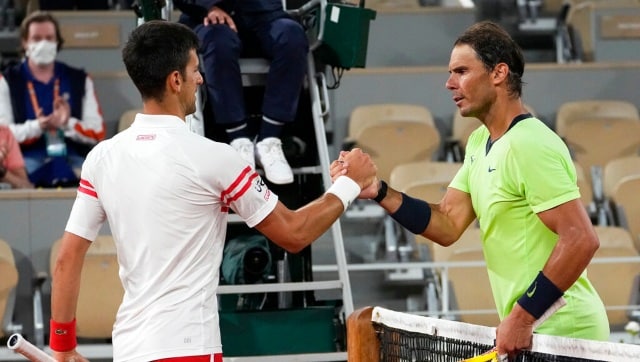 Sports
Here's how Twitter reacted to Novak Djokovic's landmark win over long-time rival Rafael Nadal in the French Open 2021 semi-finals!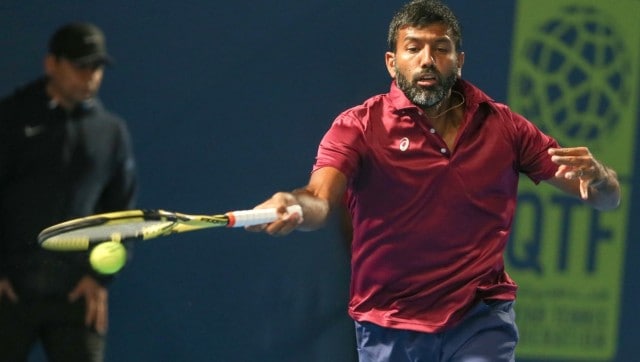 Sports
The Indo-Croat duo got a walkover in their men's doubles pre-quarter-final clash against the Netherlands' Matwe Middelkoop and Marcelo Arevalo of El Salvador.