Wimbledon 2017: Polona Hercog happy to make it till 3rd round despite loss to Svetlana Kuznetsova
Polona Hercog slumped to a 6-4, 6-0 defeat against two-time Grand Slam winner Svetlana Kuznetsova.
London: Polona Hercog boasts an impressively-tattooed right arm with a skull as the centrepiece but even that dramatic image wasn't enough to save her at Wimbledon on Saturday.
The 26-year-old Slovenian, who cuts an impressive figure at 6ft (1.82m), slumped to a 6-4, 6-0 defeat against two-time Grand Slam winner Svetlana Kuznetsova.
But if her game on Court 12 wasn't making an impression, her ink work certainly had fans transfixed.
The Doha-based Hercog has tattoos covering her entire right arm and the forearm of the left.
"There are roses, there's half a woman's face, a wing and also a skull," she told AFP.
"I chose the skull because I like the image. Sometimes I think it's part of me. But some people think it makes me look scary.
"I only look like that on court because I am very tall. It's a good thing to have on the court.
"Some of the other girls say they could never do it. Others say they really like them, others ask me if it hurts. Of course, it does!"
Her rivals may be happy to learn that Hercog, who was as high as 35 in the world in 2011 before a succession of injuries pushed her down to her current 265, isn't planning to add to her personal art collection.
"I think one arm is plenty for now," she said.
Hercog, who moved to Doha two years ago to base herself at the Smash Academy in the Gulf state, admits that her choice of location makes travelling difficult.
The situation has been complicated in recent weeks by the current diplomatic crisis engulfing the gas and oil rich emirate.
"It makes it a little difficult to travel as it's not really on the way to the tournaments in Europe and the States," she said.
"Also I try to visit my parents in Slovenia."
Hercog came through qualifying to reach the third round at Wimbledon, having seen her career suffer a series of blows since retiring in the first round of the US Open last year.
She has suffered a stress fracture of the shoulder, a left knee injury and a right wrist injury.
Before Wimbledon, she had played just four events all season — all on clay — starting with a loss in qualifying at Roland Garros.
She even admitted that she had originally wanted to skip Wimbledon to play more small-scale clay events in Europe, buoyed by having won a $60,000 event at Brescia in Italy.
"I wasn't planning to play on grass this season. It was a last-minute decision to come here," she said.
"It was a good decision. After all the injuries I have had it's a great way to come back."
Her progress to the third round also boosted her bank account.
Before Wimbledon, Hercog had made just under $20,000 in 2017 but that has now been augmented by a cheque for $116,000.
"If you had told me I would have made the third round, I would have taken that."
Find latest and upcoming tech gadgets online on Tech2 Gadgets. Get technology news, gadgets reviews & ratings. Popular gadgets including laptop, tablet and mobile specifications, features, prices, comparison.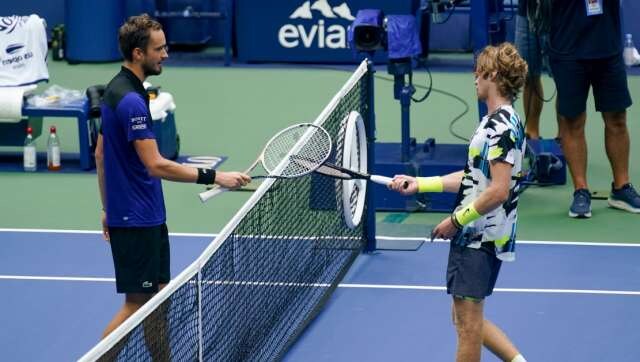 Sports
Daniil Medvedev will play either second seed Dominic Thiem or Australia's Alex de Minaur, seeded 21st, in the last four on Friday.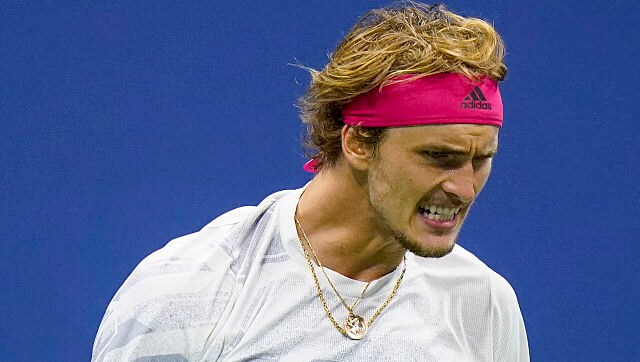 Sports
The 23-year-old German went two sets and a break up in his first Grand Slam final before losing in five sets to Austria's Dominic Thiem.
Sports
Victoria Azarenka lost to Japan's Naomi Osaka in three sets at Flushing Meadows on Saturday in her first appearance in the final of a tennis major in seven years.