William Strampel, former boss of serial sexual abuser Larry Nassar, charged for sexual misconduct
If convicted of all the charges he could face a maximum sentence of nine years in prison.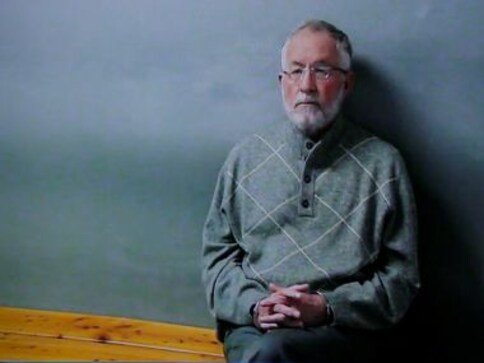 The former boss of serial sexual abuser Larry Nassar is now facing sexual misconduct charges himself along with accusations of "neglect of duty" for failing to adequately supervise the ex-Michigan State University (MSU) doctor.
William Strampel, 70, a doctor and the former dean of MSU's College of Osteopathic Medicine, was arrested on Monday and the charges against him were outlined in court documents unsealed on Tuesday.
Strampel served as dean of the medical school at MSU from 2002 to 2018 and was Nassar's direct supervisor at the university in Lansing, Michigan.
Nassar was accused of abusing hundreds of female athletes at MSU, where he worked at the MSU Sports Medicine Clinic, and other young girls and women when he served as the team doctor for the USA Gymnastics team.
The criminal complaint against Strampel charges him with one count of sexual misconduct, one count of misconduct by a public official and two counts of "neglect of duty."
If convicted of all the charges he could face a maximum sentence of nine years in prison.
Strampel was accused in the complaint of groping two women at public events and of making inappropriate remarks or suggestions to female students.
These included requests for nude photos.
Photos of nude MSU students were found on a computer in Strampel's office, according to the complaint, along with a video of Nassar "performing 'treatment' on a young female patient."
Nassar is effectively serving a life sentence in prison for abusing hundreds of girls or women under the guise of medical "treatment."
"As dean of the college, Strampel used his office to harass, discriminate, demean, sexually proposition, and sexually assault female students in violation of his statutory duty as a public officer," the complaint said.
The neglect of duty charges stem from a complaint of "inappropriate sexual conduct" made about Nassar in April 2014.
Strampel put protocols in place to ensure there was no reoccurrence but "did not actually enforce or monitor these protocols," the complaint said.
The Detroit News quoted Strampel's lawyer, John Dakmak, as saying his client denies inappropriate behavior, followed proper protocal regarding Nassar, and will fight the charges.
Dakmak said the video on Strampel's computer is "most likely" the same one Nassar used around the country to show his technique for treating patients.
The US Department of Education announced last month that it was opening an investigation into MSU's handling of reports of sexual abuse by Nassar.
MSU's interim president John Engler said Tuesday that the charges against Strampel "confirm our belief that he has fallen short of what is expected and required from academic leadership."
Engler had already revoked Strampel's tenure.
MSU, a public university of 50,000 students, has been accused by a number of former female athletes at the school of failing to appropriately handle complaints against Nassar.
USA Gymnastics reported Nassar to the FBI in July 2015, but he continued to see patients at MSU until a newspaper exposed him in September 2016.
The New York Times reported that at least 40 more women and girls were molested during that time.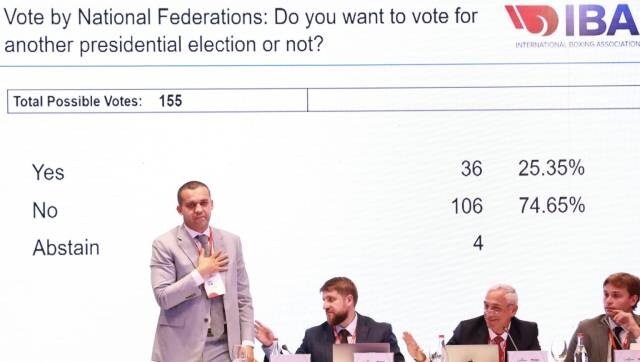 Sports
International Boxing Association (IBA) extraordinary congress sees delegates votes in 106 out of a possible 155 in favour of no presidential election while allowing Umar Kremlev to continue as the chief. The decision could force a ban on the body by International Olympic Committee (IOC).
Sports
Earlier, 108 quotas were awarded at the World Championships (six per Olympic weight) but now 90 quota places will be on offer.
Sports
Neeraj Chopra will not participate in the National Games but was present for the opening ceremony. The Vadodara crowd was palpably excited as they gave the Diamond League champion a spectacular welcome.