Will the cash windfall post Rio Olympics 2016 victory ruin PV Sindhu and Sakshi Malik?
We want Sindhu and Sakshi and whole Indian squad that did pretty okay to qualify for the Olympics to spend the next four years thirsting and hungering for more. Not turning into ad icons and fashion models and spokespeople for commercial ventures.
Far be it for anyone to grudge the windfall of wealth being rained down upon our medal-winning athletes. I just wonder if this post-victory largesse by governments and individuals is actually an incentive or does it work as a slaking of the thirst for greater glory. It whittles the desire to fight.
If I got Rs 12 crores would I try harder or simply become a business person? Been there done that. Would it not have been better if sports stars like PV Sindhu and Sakshi Malik had been promised handsome monthly salaries, performance bonuses and guaranteed fiscal security at the end of their playing days and a great deal of this wealth divided and given to creating an infrastructure for them to hone their skills? Invest in them, don't buy them. Buy equipment, hire coaches, send them to the best tourneys. Make them fiery challengers, make them happy but don't drown them.
By just flinging money at them you are not only ruining their future but engaging in personal glory. Sorry to rain on the parade, but once the Olympic imagery fades in a few days, much of these promises will sink like broken arrows into a quiver of forgetfulness.
It might also be a blessing.
We have often seen the sudden impact of money on the cricketers during the IPL. Hungry, talented cricketers from decent but financially-limited backgrounds show their expertise, earn some money and then fade away like washed-out paintings.
I also honestly think it is very unfair to the others who try so hard. For instance, the Indian hockey team. It was after 36 years we got into the quarter-finals and we played very good hockey. The team never received a grand welcome, unlike the others. Look at that the gymnast Dipa Karmakar. A stadium should be built for her.
Marathon runner made a OP Jaisha's stunning revelation – of not having provided any water and energy drinks by the officials despite designated stations being given for India – and yet she was able to finish the course... good on you, girl. If proven, those officials could be charged with intent to commit bodily harm.
Seeing how most of India had no clue who Sakshi and Sindhu were prior the Games, makes it pretty much clear that the sporting pyramid of India did nothing to help them reach the summit. It ill behoves them to behave like they knew what was happening and were, in some way, architects of these sterling performances.
They were not the politicians. Not the bureaucrats. Not the associations.
Also, there is a vivid difference between a reward after the event and fighting for prize money. When Tennis players Roger Federer, Novak Djokovic and golfer Rory McIlroy go after a title in their disciplines, they are gunning for the prestige and the money. That's another ball game entirely and that's what India should aim for... getting their athletes trained for the big leagues.
You wanna bet that if Leander Paes and Rohan Bopanna knew they'd get a million dollars each for winning a medal they would have played a lot harder at the Olympics.
We want the Sindhus and the Sakshis and whole Indian squad that did pretty okay to qualify for the Olympics to spend the next four years thirsting and hungering for more. Not turning into ad icons and fashion models and spokespeople for commercial ventures.
My way of looking at it: Don't let your game down. Your game did not let you down.
As I said, let's see how durable all this headline grabbing generosity is... any bets?
Find latest and upcoming tech gadgets online on Tech2 Gadgets. Get technology news, gadgets reviews & ratings. Popular gadgets including laptop, tablet and mobile specifications, features, prices, comparison.
India
When it is recognised that the breaking of the mosque in Ayodhya was wrong, just restoration as ordered must be made before a temple may be built there; meaning that at the hour of inauguration, the only god there will be the one projecting himself as one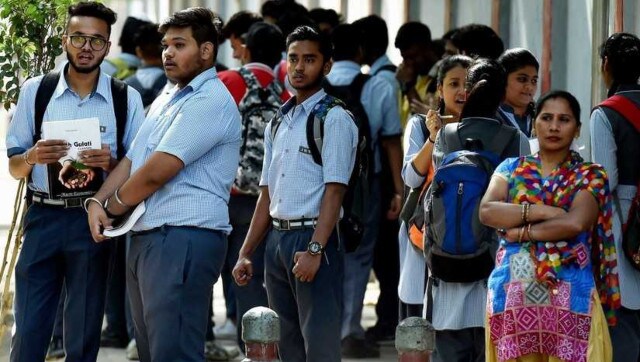 India
The reforms embedded in the National Education Policy 2020 represent an overhaul of the current education system and could usher in a better tomorrow for the country
Sports
PV Sindhu said players would have to get used to the new normal of playing without the noise and energy of spectators with the effects of COVID-19 expected to be last for quite some time.