eSports will do Olympics more harm than good if included as medal event
eSports are popular and lucrative, but for all the hand-eye coordination, fast-twitch muscles and concentration required to thrive at its highest level, do they even fit the classic definition of sports?
The Olympic movement is in crisis mode: its product, the Olympic Games, once the pinnacle of sports, is unwanted, a fickle and elaborate marketing exercise that no city wants to stage anymore. Rio de Janeiro did deliver a true legacy at last: the Olympic Games must be delivered on sustainable terms in the future. The International Olympic Committee (IOC) tilted the future of its flagship event east with Pyongcheang and Beijing as the next hosts before acknowledging that Paris and Los Angeles will be safe havens in 2024 and 2028. Those metropolises have the required infrastructure and the desired market place.
Tokyo 2020 will welcome the introduction of five new sports, including BMX, climbing and skateboarding. The IOC is driving modernisation and urbanisation at the Olympics in a bid to become more relevant again. Last week the organisers of the 2024 Paris Olympics openly floated the idea of introducing eSports, a 20th century invention, at their own sporting extravaganza - which begs the question: a gold medal for excellence in Counter-strike?
In April, the Olympic Council of Asia (OCA) had already announced that eSports will be a medal sport at the 2022 Asian Games in China, which was the boldest step yet towards mainstream recognition of competitive gaming. The OCA said the decision reflected "the rapid development and popularity of this new form of sports participation among the youth".
The IOC's project of a brave, new world could well be an acceptance and concession of a more profound identity crisis: perhaps the Olympics are not only unwanted, but also unloved, an anachronism in society, where the digital revolution has profoundly altered everyday lives and the entire public sphere. Today we chat, shop and consume differently, but sports have remained largely untouched. They cocoon in their own world. Equestrian, swimming, archery and other quintessential Olympic sports haven't changed much.
They are remnants of ancient times, when sports was a generator of 'esprit de corps' and a vehicle for moral and athletic values. Today the Olympic sports have seemingly been entirely consumed by the forces of politics and economics, reaching a ground zero, a place and moment when it no longer matters. With professional sports, there is always that line to walk. Slithers are all that remain then.
Recently, TV ratings for live sports have dropped sharply. The golden goose may be dying slowly, much to the horror of television executives, IOC administrators and their inner circle of consultants and lobbyists. They must come up with solutions to entice new and younger audiences, that segment of millennials or Generation Y - so can eSports offer salvation, or, conversely, will it be the beginning of the end?
Gazing into the future is always conjecture, but eSports with the imprimatur of the Olympic Games is problematic and ticklish. First the motive for the Paris motion: eSports generated $493 million in revenue with a global audience of about 320 million people in 2016, according to eSports website Newzoo. They are a faster growing sports than football and their global appeal and unprecedented boom would represent new revenue streams for the IOC.
eSports are popular and lucrative, but for all the hand-eye coordination, fast-twitch muscles and concentration required to thrive at its highest level, do they even fit the classic definition of sports, where 'physical exertion and skill' are imposingly central? It is a vexed question what precisely constitutes sports - kids with nimble fingers and big black headphones at the console is all fine, but it's not sports.
They are games, at best virtual sports, at worst virtual gunfights with realistic models of existing weapons. eSports are anti-sports with often a mindset of attrition and destruction. Immersive gaming is indeed harmful according to scientific research. Is this, apart from all the cheating, corruption and doping involved in eSports, the future of the Olympic Games?
Whatever nostalgia the Olympics, or at least a romantic image of it, evoke, the inclusion of eSports would devalue the quadrennial high mass of sports and sling the Olympic Games into a deeper crisis: after all, what would they represent with a mass influx of gamers? eSports make commercial sense and may rehabilitate the tarnished image of the Olympic Games among younger audiences, but ultimately their introduction would be the drawbridge for 'sportainment' to take over.
Subscribe to Moneycontrol Pro at ₹499 for the first year. Use code PRO499. Limited period offer. *T&C apply
Sports
The FIFAe Nations Series is the world body's flagship tournament for the member associations and is contested by eNational teams using the EA Sports FIFA 21 game.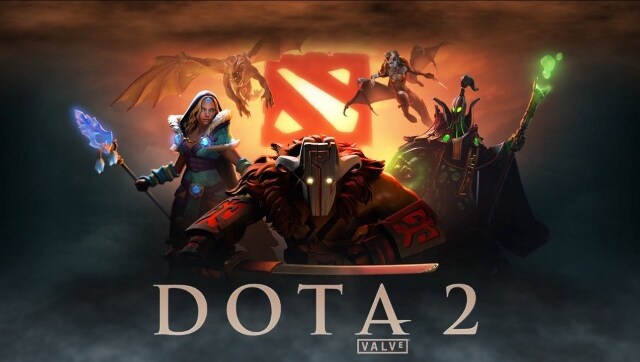 Sports
There are many kinds of copying within the world of gaming. The common scenarios include reworks for a game or modifications, sequels, games inspired by an older game, and in rare cases games that very closely resemble an older game.
Sports
There are a variety of reasons that drive eSports players to change the game they play professionally. Here's an attempt to analyse some of those.