Will Cristiano Ronaldo's tenacity and Fernando Santos' tactics win Portugal Euro 2016?
As his world-class touches against Hungary showed, Ronaldo still has the caliber to single-handedly win matches. He has a chance in his own hands to banish the demons of 2004. All he needs to do is step up and take it.
In the 2004 European Championship, a 19-year-old Cristiano Ronaldo ended the night of the final in Lisbon as a sobbing, inconsolable mess. Portugal had been edged out by rank outsiders Greece, who became one of the most unlikely teams to have ever lifted the trophy. Journeyman Angelos Charisteas' scruffy header resulted in a shocking triumph for the "boring" Greek, defeating the mighty Portuguese on home soil.
Twelve years later, at Euro 2016 in France, the tables have completely turned. Portugal have crawled into the semi-finals, and have been accused of playing some of the most mind-numbingly tedious football. They have rarely dazzled - failing to secure a single victory over 90 minutes — and could be considered as the weakest of the final four on current form. They take on the spirited Wales in the semi-finals, a clash where all eyes will be on Ronaldo and his Real Madrid teammate Gareth Bale.
In the period since making his first international final, Ronaldo has amassed four league titles, three Champions Leagues medals and two Ballon d'Or trophies with two of the most prestigious clubs in Europe. But for all his club accolades, national glory has evaded him. At the age of 31, and past his peak, this tournament is perhaps his last chance to win a trophy for his nation. And Ronaldo has played like a man who knows this. He has struggled in front of goal — barring the match against Hungary – but he has persevered through. His desire and tenacity for success have reflected in very performance, even though it hasn't translated into enough goals. He has averaged a remarkable 7.2 shots per game, but his incisive finishing has deserted him.
While the Madid star's aberrant lack of goals has grabbed all the headlines, an underrated aspect has largely escaped attention – his captaincy. Ronaldo, who has for almost a decade single-handedly carried the Portuguese side, has emerged as a determined leader. From training sessions to the crucial penalty shootout against Poland, he has motivated his teammates into a determined group. His pep talk to Joao Moutinho was just one example of how his authority has helped Portugal power through to the semi-finals.
Over the last three weeks, Portugal may have missed the firepower of their standout player, but coach Fernando Santos has found a way to make the most of the rest of the team. Featuring a mix of talented, inexperienced youngsters and veterans on their way out, Portugal could have crashed out early. However, the manager has struck a balance and not balked from making tough decisions. In the Round of 16 match against Croatia, he played Adrien Silva in the middle. Silva, along with William Carvalho, stifled the intimidating pairing of Luka Modric and Ivan Rakitic.
The manager has also shuffled his squad well, handing Euro debuts to Jose Fonte, Cedric and Renato Sanches. Santos' gamble of starting the 18-year-old Sanches against Poland paid off, as the Bayern Munich player produced a stellar goal and converted an even more confident penalty. Ricardo Quaresma, a mercurial player, seems to be a man reborn under Santos. He has emerged as a key super sub, scoring the winner against Croatia as well as the crucial final penalty against Poland that sent Portugal into the semi-finals.
For Portugal to beat Wales, Santos will have to pull out another tactical master plan. He will miss the services of suspended William Carvalho and an injured Pepe. Both these players have been the pillars of Portugal's defensive strength and Santos needs to make sure their absence doesn't cost in Lyon. The coach has a few impertinent questions to mull over before naming his starting XI, and how to neutralize Wales' leading man Bale is one of them.
Unlike Ronaldo, Bale has been exceptional for his team, scoring three goals in the group stages. Wales spectacular 3-1 win over Belgium was a fine display of the teamwork and organization that has helped them make their first semi-finals at a major tournament. They play as an attacking, fluid unit and have been far superior to Portugal. While on paper the Selecao are favourites, the Welsh have been the better team in this tournament. Santos and his men will have to put up their defensive best to halt their impressive, surprising run.
"I'm not worried about being the ugly duckling or someone who feels sorry for himself. I'm interested about getting to the final and winning it," Santos said before the match against Wales. He has insisted throughout that he will only be returning home to Portugal on 11 July, the day after the Euro 2016 final.
"We have drawn up a plan, we have a target and we are fighting for that, and maybe that's not so nice for others," he added. Portugal haven't displayed beautiful football but Santos is determined to win at any cost, even if that means playing "ugly". They scraped through the group stage, grinded out results and held their nerve when it really mattered. On Wednesday night, Ronaldo's side will need to do all that and more as they face a daunting challenge in the spirited Welsh.
Ronaldo has taken his team to a World Cup semi-final and two Euro semi-finals. This time around, he has the right coach and supporting cast around him to take it one step further. As his world-class touches against Hungary showed, he still has the caliber to single-handedly win matches. He has a chance in his own hands to banish the demons of 2004. All he needs to do is step up and take it.
First Cricket News
New Zealand, Sri Lanka and Pakistan all had county fixtures scheduled, while India 'A' were meant to play two four-day matches against India in England.
First Cricket News
Injuries led to Archer's absence from the early stages of the IPL, where he is the reigning most valuable player, and on an £800,000 ($1.1 million) contract with Rajasthan Royals.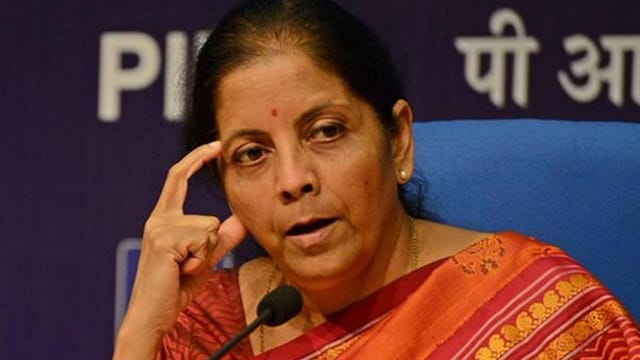 World
Negotiations on a free trade agreement have been stalled since May 2013, when both sides failed to bridge substantial gaps on crucial issues including data security status for the IT sector