Will a foreign coach make our hockey troubles go away?
We discuss the pros and the cons of hiring Australia Michael Nobbs as India's new hockey coach with two of India's former coaches, Joachim Carvalho and Vasudevan Baskaran.
As Australian Michael Jack Nobbs was appointed India's hockey coach for an unprecedented five-year period, the one questions doing the rounds was simply: 'How is he going to right things in the manic world of Indian hockey?'
The opinion on the impact he will have on hockey is divided. Some say, he'll falter within the year, others believe he will last longer as Australia's style of play is similar to that of India.
Former India coach Joachim Carvalho was one of those who were particularly incensed.
"I think we have a mental block when it comes to foreign coaches. We believe he will wave a magic wand and it will all come together," said Carvalho. "As long as he is white-skinned, we will give him all the facilities he needs, no matter what the results are."
There are others like former coach Vasudevan Baskaran who paint a brighter picture.
"The fact that he has been given a longer run is good news," said Baskaran. "He is no Ric Charlesworth. Let's make no mistake about that but he comes out of the same system and will be good for us. The European style of long passes has been tried and it hasn't worked. Brasa did well but the style wasn't for us. But the Australian style is something else… I think it suits us more."
But both Baskaran and Carvalho believe that Nobbs has his task cut out simply because after every tournament his performance will be evaluated. Nobbs' contract runs till the 2016 Olympics in Rio de Janeiro and his pay cheque will start at 10,000 Australian dollars per month.
His remuneration will be hiked by 10 per cent if the struggling Indian hockey team manages to qualify for the London Olympics next year.
Nobbs can expect another hike if the team does well next year as in a first in India hockey, his contract has a clause for performance-based incentives.
"On one hand, they are saying that he has been given a five-year contract and on the other hand, they will evaluate his performance after every tournament. Is this how you show confidence in anyone?" Carvalho asked.
Nobbs' job is going to be anything but easy. Not only will he have to coach the senior team, he will also have to establish a coaching mechanism and coaches from around the country will be part of the set up.
"Indian hockey has an attractive style. I have grown up on Indian hockey and now I want to give something back to India. Australian hockey is hugely influenced by India. We still play the Indian style. The Australian team has been successful and so can India," the soft-spoken Nobbs said in his first interaction with the media.
Asked about how he will get about his task, Nobbs said: "The first thing would be to identify where Indian hockey stands at present, talk to the players and analyse where we actually are. There are lot of processes involved. I know that qualifying for the Olympics is important, but we have to think of the long term development."
Nobbs will join the national camp this weekend and will be assisted by David John, an exercise physiologist, to analyse the players.
If you want the senior team to get better, you'd want the coach to concentrate on just making them better not divide his time between jobs. It's almost as if the Sports Authority of India are trying to kill two birds with one stone. It's great in theory but unless the stone is really, really big, it'll hardly every work.
Indian hockey, if outgoing Spanish coach Jose Brasa is to be believed, is not short on talent at all. It is, however, short on results and a structure that will deliver them consistently. And of course there is the whole issue of the Indian Hockey Federation and Hockey India.
"See, if you want quality, you have to pay for it. One of the considerations of hiring Nobbs was that he was asking for the least amount of money," said Carvalho. "And are we really hiring him to work on grassroots hockey? Does he know what he is getting into?"
Baskaran believes that it might really not be a bad idea. In Australia, they tend to have the same structure in schools hockey as they do for the national team.
"In that way, when a player makes his way to the national team 10-14 years later, he already knows the system and his skills have been honed in a particular way," said Baskaran. "There is no need for him to change his way. If we can get something like that in India as well, it will be great."
But the truth of the matter is that hockey in India isn't purely about the sport. There's the politics, there's the lack of skills, there's a populace that wants instant success and there is a federation or wait are there two?
And that is why for Nobbs, the bigger challenge will be handling all of that and more. Change will come, with time, it surely will. But before that Nobbs will have to effect change in the workings of the federation. Will he be able to cross that river before it is too late?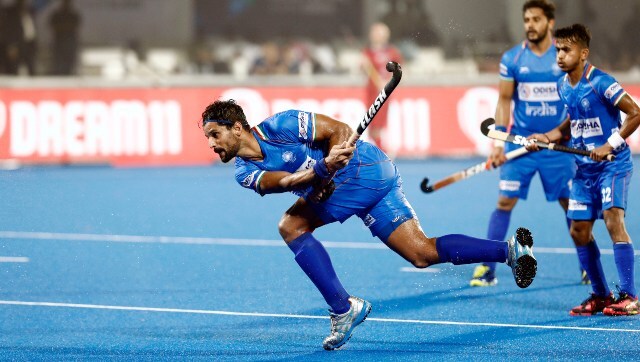 Sports
Veteran drag flicker will lead India at the Asia Cup as Hockey India on Monday announced a 20-member team for the upcoming tournament in Jakarta.
Sports
Three wins and a draw over England (3-3 and 4-3) and Germany (3-0 and 3-1) helped Indian men move ahead of Netherlands, who dropped to fourth
Sports
The Hangzhou Asian Games, scheduled from 10 to 25 September, were postponed indefinitely amid a recent surge in COVID-19 cases in China