Why only Srinivasan, Supreme Court should name players too
The BCCI makes a lot of money -- for itself. And they believe that because they make money -- for themselves -- they are untouchable.
As former Mumbai skipper succinctly Shishir Hattangadi put it on twitter:
"Is the BCCI taking the SC lightly or for granted? People think so,I think so,why does the BCCI not think so"
The answer to that isn't stupefying because at some level -- the BCCI believes that everyone else is out to get them; that everyone else is jealous; that no one else can do what they can.
Tariq Engineer and Ashish Magotra discuss why the BCCI needs to stop thinking about money and focus on cricket; just the game.
Ashish Magotra: N Srinivasan's defense during the entire spot-fixing and match-fixing scandal has been that there are no charges against him. But now, with the Supreme Court ruling that Srinivasan's role has to be probed -- his defense is useless. If his defense is useless, then the BCCI's defense is useless because whether they agree to it or not, Srinivasan is the BCCI and they are both at fault. Given how long the scandal has been going on, it's amazing that Srinivasan hasn't felt the need to step down and that very few people in the BCCI have wanted him to step down. Why cut the hand that feeds you? Why do you think the BCCI is as arrogant as it is?
Tariq Engineer: I think the BCCI has got away with so much for so long, it believes it is untouchable and unaccountable. Forget the IPL corruption scandal, the board doesn't think it should pay tax on the money it makes from the IPL. That is how brazen they are. They just don't care anymore, even for appearances. I also think this would not have happened had Srinivasan not been so power hungry. From what I understand, it is the old guard that is most upset with him – the Pawars and the Manohars etc. The newbies are all on his side because he has elevated them and put them in positions of prominence. Had he kept everyone happy, I think the board would have swept this under the carpet too. Remember, this is the same body that refused to file criminal charges against any of the players who were accused of match-fixing back in 2000, despite the CBI asking them to do so. A leopard cannot change its spots.
As for Srinivasan, I wonder what he will say now since there are allegations against him that are being investigated. Do you see a way back for him before the probe is complete? Do you see him surviving this since it is clear he tried to cover up Meiyappan's role in CSK?
Ashish Magotra: Whether Srinivasan sruvives the scandal will also depend on whether the Mudgal panel (if they take up the further investigation) can actually make/force people speak the truth. The reason Dhoni said what he did before the panel was because he believed that even if he did lie, there is no legal recourse and that there was Srinivasan to protect him. So when the SC says that the Mudgal panel will have investigative powers, it needs to make sure that these also include the powers to send someone to jail if they lie. In the Lance Armstong doping case, the truth only came out when cyclists and team members were questioned by the FBI. So far, Srinivasan got away because he was the judge, the jury and the man on trial too. This time though, it would be a shame if he continues. At least now, resign. For the love of the game, resign. It is also kind of a shame that the ICC continues to suffer him. What exactly did he tell Australia, England and the rest of the world? Why should this man be chairman of anything, let alone the ICC?
Tariq Engineer: You are absolutely right. Most of the drug cheats in other sports were caught because they lied to a jury (Marion Jones comes to mind), which is a federal crime in the US. They weren't caught for their crimes but for the cover up. You hope at least the same thing happens here. It will be very hard to dig up evidence that players were part of a fixing attempt. We have seen that in the past, including in 2000, when not even a single player was charged with a crime. It is much easier to find evidence of a cover-up. Srinivasan has helped out there, with his clumsy attempts at covering up Gurunath's role at CSK. The bigger tragedy will be if he has dragged Dhoni into this mess. I do think Dhoni has to be investigated for what he said to the Mudgal committee. I wish Dhoni would show some leadership and come clean about what happened but I realise that is nothing but a fantasy. He is probably in too deep with Srinivasan to be able to dig himself out now.
As for Srini, the ICC, well England and Australia should be feeliing pretty stupid right about now. It is a shame they have not spoken out yet either. There was nothing to stop them coming out in Srinivasan's defence or even saying let the law take its course. But they have said diddly squat. It shows how all cricket administration is deeply compromised. The lust for money means the game itself is secondary and I don't' see that changing anytime soon?
Do you think the Supreme Court should have just released the names of everyone in the envelope? Afterall, they were happy enough to say Srinivasan was one of the names. Why not just make everything public? And why are they so concerend with reputations?
Ashish Magotra: If Justice Mudgal thinks a probe is in order -- then they might as well let everyone know about it. Reason being -- if they then come clean then it's all in the clear and it also doesn't keep the fans in the dark. Do you care if Mahendra Singh Dhoni is being investigated? Do you care if other India players are being investigated? Yes, we all do. So if they are being investigated then they should be named. Why name only Srinivasan? The others are just as guilty as him.
​​The Supreme Court seems to think too much of reputations in this case. "With enough courage, you can do without a reputation," Margaret Mitchell once said. With enough courage, cricket can do without the black sheep as well. Name them, so that they know; so that the people know. If they come come clear, no one is going to hold it against them. It is just an investigation, not a conviction.
Then again, I wonder if this news won't get around cricket circles anyway... this cloak and dagger stuff isn't needed. We need to move beyond it, we need to be more transparent. The man who has committed no crime, has nothing to fear. Potentially, how big a blow is this for Indian cricket?
Tariq Engineer: In this case, I also think they have been unfair to Srinivasan. The court should not have singled him out, though admittedly he also brought it upon himself by asking to know what allegations had been made against him. Once he did that, he opened himself up to the court revealing if his name was in the envelope.
Having said that, my worry is that the BCCI will find some way to sweep the most serious allegations under the carpet. If the names were public, it would be harder to carry out a covert operation to clear everyone. The board tried to do just that with the first probe into Gurunath Meiyappan and Raj Kundra but because everything was already out in the open, they were not able to get away with it. If a player or official is innocent, then this would be a chance to publicly clear their name. With everything a secret, everyone risks becoming a suspect. And Indian cricket is big enough to take any blows from making all the names clear. There will be some short term damage, sure, but it will be better for the game in the long run.
I do have hope now that Justice Mudgal has agreed to head the investigation. He will not be so easily cowed, as he as already shown in his earlier investigation. If he and his committee have investigative powers, then for the first time in a long time I think there is some sunlight peaking through the dark clouds hovering over the BCCI.
Ashish Magotra: To wrap things up, I think this is a wonderful opportunity to clean up Indian cricket -- just because one makes money doesn't mean that the person is incorruptible. You can be good at making money and you can also be corrupt. In most cases, is it often both. Indian cricket has been the subject of intense speculation over the past few years -- why they wouldn't want to put an end to it is beyond reason. The SC has given Justice Mudgal a wonderful chance to restore faith and effect change. For the sake of Indian cricket, he must not fail.
Tariq Engineer: It is also a wonderful opportunity to show the cricket establishment it is not above scrutiny and that it must be careful about conflicts of interest. The board's current problems can be traced back to the fateful day when the BCCI decided to let Srinivasan buy an IPL team. For this everyone must share responsibiliy, including the Sharad Pawards and the Lalit Modis, and the board needs to make sure it does not repeat the same mistake. Otherwise the Mudgal investigation might just end up clearing out space for new weeds to grow in Indian cricket.
Find latest and upcoming tech gadgets online on Tech2 Gadgets. Get technology news, gadgets reviews & ratings. Popular gadgets including laptop, tablet and mobile specifications, features, prices, comparison.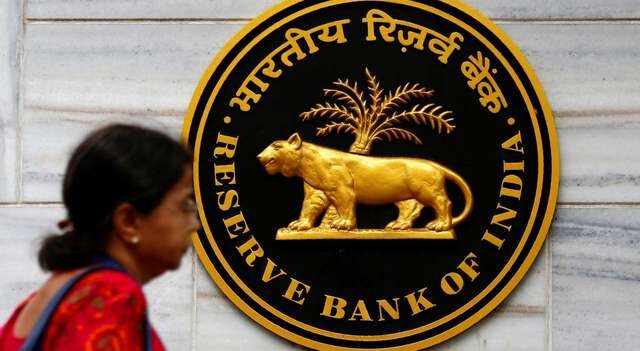 India
In an affidavit, the RBI has said that a long moratorium period could also increase the risks of delinquencies after resumption of scheduled payments
India
The Supreme Court, which was hearing a plea claiming both the deaths of Sushant Singh Rajput and his ex-manager Disha Salian are interconnected, adjourned the matter till after Dussehra holidays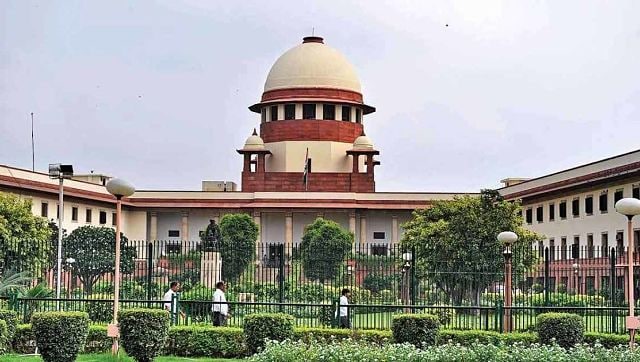 India
The Bombay HC had earlier barred them from entering the college premises. But the SC allowed them to go back to the institution to complete their studies, subject to further conditions