Whistleblower Grigory Rodchenkov warns WADA of 'catastrophe for clean sport' if Russia ban is eased off
WADA revealed last week that its compliance committee had recommended lifting its three-year suspension after receiving assurances from Russia's Ministry of Sport.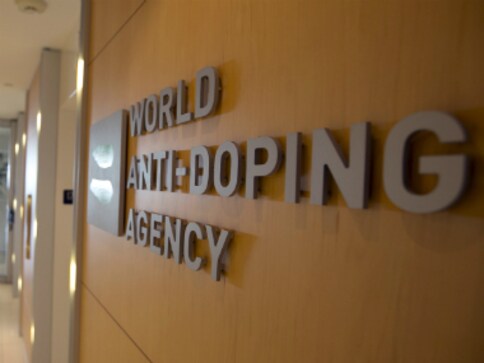 Los Angeles: Whistleblower Grigory Rodchenkov said on Tuesday the World Anti-Doping Agency (WADA) risked a "catastrophe for clean sport" if it lifts a suspension against the Russian Anti-Doping Agency later this week.
Former Moscow laboratory chief Rodchenkov, who lifted the lid on Russia's doping scandal in 2015, said Russia could only be readmitted if it acknowledged the government role in the scandal and provided full access to past test results.
"WADA must not fall prey to manipulation and false assertions from the Ministry (of Sport), the same arm of the Kremlin that facilitated the doping program and asserted false compliance," Rodchenkov wrote in a USA Today editorial.
"To do so, would be nothing short of a catastrophe for clean sport."
Rodchenkov's comments come two days before WADA meets in the Seychelles to discuss Russia's status.
The global drug-testing watchdog revealed last week that its compliance committee had recommended lifting its three-year suspension after receiving assurances from Russia's Ministry of Sport.
The apparent softening of WADA's stance triggered an outcry from athletes and national anti-doping agencies around the world, who accused WADA of caving in to pressure from the International Olympic Committee.
Rodchenkov, one of the architects of the doping program exposed by WADA's investigations branch under lawyer Richard McLaren, urged the agency to hold firm in its demands.
"I feel it's important to clarify what is a clear and firm demand from WADA, that there must be a full recognition of the McLaren Report by Russian sports authorities and that they must hand over all evidence, including the database and all physical samples, in the Moscow laboratory," said Rodchenkov, who now lives in hiding in the United States.
"It is clear that given the circumstances we face in the standoff between WADA and Russia, and any decision by WADA to reinstate RUSADA — which would then be followed by the reinstatement of the Moscow laboratory — would be a catastrophe for Olympic sport ideals, the fight against doping and the protection of clean athletes."
The United States Anti-Doping Agency has been scathing of the prospect of Russia being readmitted this week.
On Tuesday, the United States Olympic Committee also urged caution, stating that WADA must make a decision that leaves athletes feeling they are competing on a "level playing field, without any doubts."
"Anything that stops short of satisfying that will not only be a huge disappointment to the USOC and American athletes, but to the entire Olympic and Paralympic movements," USOC chief executive Sarah Hirshland said in a statement.
Find latest and upcoming tech gadgets online on Tech2 Gadgets. Get technology news, gadgets reviews & ratings. Popular gadgets including laptop, tablet and mobile specifications, features, prices, comparison.
Sports
Naser stunned athletics in Doha last year when she powered to the third-fastest 400m time in history to win the world title.
First Cricket News
The BCCI came under NADA's ambit last year and since then, the agency has deputed its DCOs at domestic as well as international matches at home for sample collection.
Sports
The International Weightlifting Federation, though, has not commented on the situation and still lists Papandrea as interim president on its website.