What next for Maria Sharapova? What is meldonium? All you need to know about her doping admission
When Sharapova stepped out on a muted, dour stage with a prepared speech in hand, she dropped a bombshell very few saw coming. The 28-year-old stated that she failed a drug test at the Australian Open in January
For over 24 hours, Russian tennis star Maria Sharapova had the sporting world in a speculative frenzy. Sharapova had called for a press conference for a "major announcement" on Monday in downtown Los Angeles at 8 PM GMT (1.30 AM IST).
The rumor mill churned out everything from retirement to pregnancy to a new product launch. The retirement guesses seemed like the safest bet as Sharapova has been troubled by injury and had pulled out of Indian Wells just days before. In the last eight months, she had only played four tournaments. Journalists, including this writer, began putting farewell pieces in place while fans awaited the announcement, with dread being the overriding emotion on social media.
But when Sharapova stepped out on a muted, dour stage with a prepared speech in hand, she dropped a bombshell very few saw coming. The 28-year-old stated that she failed a drug test at the Australian Open in January this year. Sharapova tested positive for Meldonium, which she said she has been taking for 10 years for various health issues.
The press conference very few saw coming
Sharapova provided the anti-doping sample in question on 26 January, the very same day that she lost to Serena Williams in the Australian Open quarter-finals.
The World Anti-Doping Agency (WADA) analysed the sample and returned a positive for meldonium, leading to the Russian being charged on 2 March.
"For the past 10 years, I have been given a medicine called Mildronate by my family doctor and it also has another name of Meldonium, which I did not know.
"It is very important for you to understand that for 10 years this medicine was not on WADA's banned list and I had been legally taking the medicine. But on 1 January [2016], the rules have changed and meldonium became a prohibited substance."
"I was first given this medicine by my doctor for several health issues I was having back in 2006," continued Sharapova.
"I was getting sick a lot. I was getting the flu every couple of months. I had irregular EKG results."
"I had a deficiency in magnesium and a family history of diabetes, and there were signs of diabetes. That is one of the medications, along with others, that I received."
So, what exactly is Meldonium?
The drug is manufactured in Latvia and used in other eastern European countries to treat serious heart problems and aid the circulation of oxygen, the BBC reported last month.
According to the United States National Library of Medicine, meldonium was developed at the Latvian Institute of Organic Synthesis to help prevent ischemia, which is a vascular disease that can lead to tissue death. The drug appears to improve the users' mood and they become more active, reports the article.
In 2015, a special research project funded, in part, by the Partnership for Clean Competition, was tasked with evaluating global athlete usage of meldonium. The drug was also added to the 2015 WADA monitoring program, clearly highlighting that its use was dubious.
On 29 September last year, WADA published its list of prohibited substances – including meldomiun – and the list came into force on January 1, 2016. In its statement regarding the Sharapova case, WADA said "meldonium was added [to the Prohibited List] because of evidence of its use by athletes with the intention of enhancing performance."
Apart from Sharapova, Russian professional bicyclist Eduard Vorganov and ice dancer Ekaterina Bobrova; Ukrainian biathletes Artem Tyshchenko and Olga Abramova; and Ethopian marathon runners Endeshaw Negesse along with two others all tested positive for the same drug.
Alright, what happens next?
Sharapova will be provisionally suspended from 12 March, with her actual penalty yet to be decided.
The five-time grand slam champion could end up facing a punishment that ranges a minimum sanction with no suspension to a four-year ban.
The updated 2015 WADA code increased minimum ban for "deliberate cheating" from two to four years. But if Sharapova is found to be "doping unintentionally" or "at no significant fault", the suspension period could be as less as one year.
WADA President Craig Reedie told The Associated Press that any athlete found guilty of using meldonium would normally face a one-year suspension, which looks like the most probable outcome.
Let's cut to the chase. Is this the end of the road for Sharapova?
While this is the first case of meldonium doping in tennis, the sport isn't squeaky clean. Marin Cilic, who was banned for nine months for a doping violation in 2013, had his sentence reduced to four months for ingesting the substance inadvertently. More recently, Kateryna Kozlova from Ukraine, was given a reduced suspension of six months in 2015 as the International Tennis Federation (ITF) did not find any significant fault.
Though Sharapova claims she was unaware that the drug had been banned, it must be said that this is a serious oversight by her team. The highest-paid female athlete in the world for 11 years, Sharapova has an extensive support staff of coaches, doctors, physiotherapists along with her agent Max Eisenbud.
What also needs to be taken into consideration is that meldonium is not approved by the Food and Drug Administration (FDA) for use in the United States and Sharapova has been a Florida resident for two decades.
"I received an email on 22 December from WADA about the changes happening to the banned list and you can see prohibited items - and I didn't click on that link," said Sharapova at the press conference, admitting she had made a huge mistake.
The somber and transparent statement, where she takes full responsibility for her actions, was seen by many in the tennis fraternity as a "classy act". But her stature in the sport or the admission of guilt alone should not be grounds for a minimised sentence.
Sharapova could appeal for a retroactive therapeutic use exemption (TUE). A TUE allows a player to use a banned substance, without committing an anti-doping rule violation, if they have a medical condition that requires it.
Her lawyer, John Haggerty, confirmed that they would be arguing for a heavily reduced penalty. "We are attempting to have a conversation with ITF up front because we think there are laundry list(s) of extremely mitigating circumstances that once taken into consideration would result in a dramatically reducing any sanction that they might want to impose on Maria," Haggerty told Sports Illustrated.
On the other hand, this high profile case involving one of the most-recognisable names in the world, also provides the ITF with an apt opportunity to prove that they are committed to the cause of making this sport clean. The organisation has had their plate full so far in 2016 with one controversy after another and how they handle this will go some way in deciding their reputation. Sharapova needs to be treated fairly, not leniently, by the ITF.
Even if Sharapova faces a reduced suspension, she could end up missing the next two grand slams and the all-important Olympics this year. But considering her recent injury struggles, the suspension could serve as a recuperation period to come back stronger.
The Russian is one of the most hard-working and talented tennis players of her generation. With 35 titles and 21 weeks at the number 1 ranking, she is also one of the most successful. It would be unfortunate if this doping admission brings an end to her career.
"I know I face consequences and I don't want to end my career this way. I really hope I will be given another chance to play," she said.
As someone who loves watching her resilient tennis, the writer hopes for the same.
Find latest and upcoming tech gadgets online on Tech2 Gadgets. Get technology news, gadgets reviews & ratings. Popular gadgets including laptop, tablet and mobile specifications, features, prices, comparison.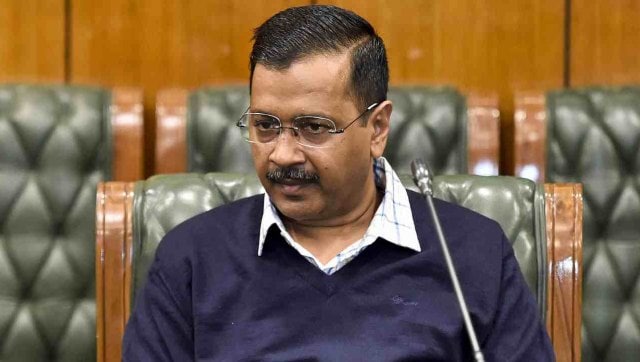 India
The Delhi chief minister said it is his firm belief that good education can eradicate poverty from the country in one generation itself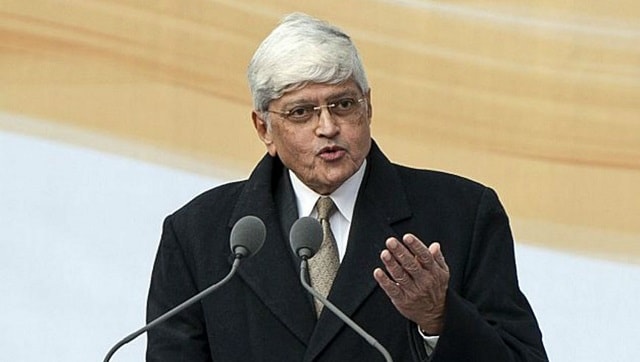 India
Gopalkrishna said the the country's economic policy — one which encouraged industrialisation and urbanisation, causing "huge population unsettlement" and forcing farmers to migrate to cities in large numbers — only spurred the COVID-19 pandemic
Sports
The International Weightlifting Federation, though, has not commented on the situation and still lists Papandrea as interim president on its website.