What ailing star Mohammed Shahid means to Indian hockey
In the late 1970's and early 1980's, you didn't go to watch hockey. You went to watch magic; created by a man called Mohammed Shahid, who is now ailing at Gurgaon's Medanta hospital.
In the late 70's and early 80's, you didn't go to watch hockey. You went to watch magic; mesmerizing magic created by a man from Benares called Mohammed Shahid.
Those were the kind of skills that couldn't be taught. No amount of coaching camps, elite coaches could create supple wrists that, honestly, were an extension of the hockey stick. Shahid, short but lithe displayed his dribbling skills like a card-dealer in a casino. Defences retracted inwards, backing off not willing to take on this twisting and turning dervish whose only challenge in life seemed to be cutting through defences like a combine harvester in a wheat field. Fans watched in disbelief. Opposition coaches gave up. Defenders wanted to quit the sport. Little kids wanted to know 'dodge kaise karte hain'. Commentators lost their voice if Shahid didn't have the ball. In those days, Mohammed Shahid was hockey.
Today, the Mohammed of Benares has a different challenge. In the steel and chrome building which they call Medanta hospital in Gurgaon, 56-year-old Shahid's body-swerves between medical tests, doctors opinion, a deteriorating liver condition and spluttering kidneys. After the initial media hysteria, things are okay now. The Railways (Shahid's employers) and the Sports Ministry are under-writing his treatment. His wife Parveen and children Heena and Saif are confident they can take care of everything. Zafar Iqbal, his partner in crime when they hunted in pairs for India is worried but says, "We can take him abroad if need be. We will do everything for him."
It was a bout of jaundice that started it all. Not treating it well and ignoring the long-term effects of it are the reasons that Mohammed Shahid is away from his beloved Benares; a city that means everything to him. No amount of promotions, higher paid jobs in other government institutions could make Mohammed Shahid leave Benares. He played for Railways, worked for Railways. Today, fortunately, the Railways stand by him. In the forgotten world of Indian sport stars, oblivion and penury are like a retirement epitaph. Shahid had dodged past that too, mercifully.
It was 1979 when Vasudevan Bhaskaran was informed that a kid from the UP Sports Hostel has been selected for a tour to Malaysia. One of the four teams, India would play the then World Champion Pakistan. Bhaskaran had heard fleetingly about a young boy who refused to let go off the ball; but had never met him. "He was extremely shy and young," remembers Bhaskaran.
After a camp that lasted a week, the team departed for the Malaysian capital. In Kuala Lumpur, Shahid shared the hotel room with the team captain Bhaskaran. "We got to know each in the first two days as it rained continuously," says Bhaskaran. "I spoke to him in Hindi and before the game against Pakistan told him think you are playing for UP Sports Hostel."
India drew with Pakistan 2-2, against a side that had the likes of Akhtar Rasool, Manzoor, Hassan Sadar and Hanif Khan. Akhtar Rasool, one of the world's greatest centre-halfs, walked up to Bhaskaran after the match and asked, "Yeh ladka kaun hai…bahut dodge marta hai." Shahid went onto win the best player award and the princely amount of 500 Ringgit.
Physicality was not an attribute that Indian hockey was based on. Shahid found himself in a team that had touch artists like Zafar Iqbal, Mervyn Fernandez, Charanjit Kumar, MM Sommayya, Surinder Singh Sodhi and MK Kaushik. But the then coach of the 1980 Moscow Olympics bound team, Balkishen Singh, had reservations about Shahid's defensive abilities. Bhaskaran's logic today is – "Will you ask Messi, Maradona to defend or create?"
"So I told Balkishen that leave Shahid alone to create the moves upfront which keeps the defence occupied while others get the space to move and score goals." India won the Olympic gold in Moscow.
More than a player, Shahid was an artist. His job was to dazzle. Never score goals. So much intent went into the geometry of angles, feints, dodges, accuracy, speed that invariably he managed to draw the whole defence towards him. The rest of the forwards only waited for a through ball. It came, but after Shahid had made a monkey of the defenders.
"There were times when I was afraid that some defender would hit him out of sheer anger," recalls Bhaskaran. In fact, Bhaskaran recalls an incident that happened in the Nehru Hockey Tournament in Delhi where Shahid ran circles around a defender for almost a minute till the defender, now suffering from vertigo, just clung to Shahid like a tired boxer. It won't be off the mark that Shahid played for the fans. Hockey wasn't as much about expressing himself as it was about basking in the applause of the fans. From the Aga Khan to the Nehru and the Beighton, Shahid was the sultan of the turf.
Very few players come near him when it comes to the dribble. The ones who immediately come to mind are the German Stefan Blocher, the 1984 and 1988 Olympics silver medallist from Germany. Spain's Pol Amat's dribbling was exquisite, and as a player, he was instrumental in Spain winning the silver at the 1996 Atlanta Olympics and the 1998 Utrecht World Cup. Both Stefan and Pol played with their heads down, dribbling past defenders at high speed. Pakistan's Shahbaz Ahmed came after Stefan later winning the 1990 World Cup silver and the gold in 1994 in Sydney. Shahbaz, with his amazing skills, played at a very high speed and with his head up. The only difference between them and Shahid was the height. All of them were close to six feet. If watched from the top of a light tower, Shahid would resemble a Pac Man, swaying left and right, gobbling up defenders.
Shahid's love for Benares probably robbed India of a good coach stationed in Delhi. But the argument is also of Shahid coaching in Benares and keeping the lineage of dribblers alive. It's also true that for players of that high a skill, the end of applause is also the demise of the soul; a soul that lived for the millions of fans applauding his every move.
Medanta is the last place Shahid would want to be. Or for that matter anyone. His ears don't ring anymore with thunderous applause. Lying on the bed as doctor's work around him, Shahid hears concerned voices. The defenders have hemmed in Mohammed Shahid. Now is the time for the Champion to move. To show his skills. To dribble past this lot and claim the title – The Mohammed of Benares. Not of Medanta.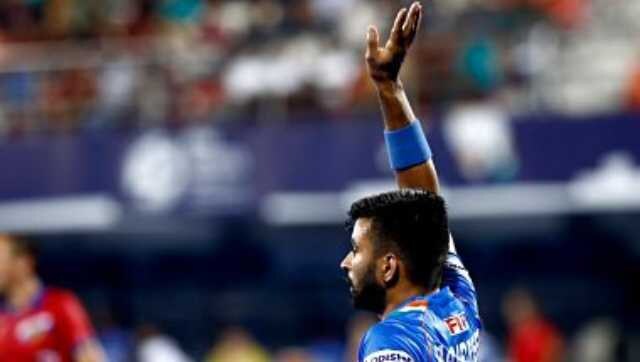 Sports
The Indian men's hockey team was scheduled to play against Spain on 15 and 16 May, followed by the two-leg tie in Germany on 23 and 24 May.
Sports
Rohidas also said that players' sole focus is on the upcoming Tokyo Olympics and the recent successful tours have boosted their confidence.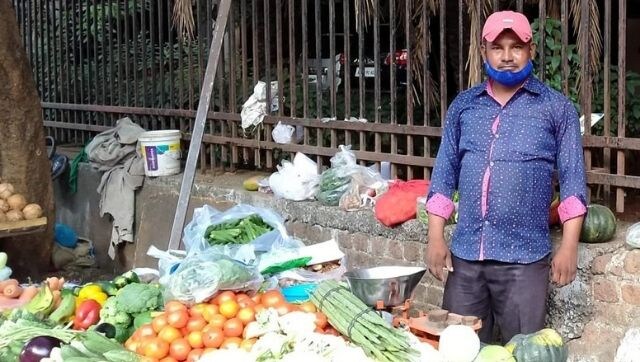 Lifestyle
Through this fortnightly column, Tales From TJ Road, Bachi Karkaria tells the story of Mumbai's metromorphosis