WFI chief Brij Bhushan Sharan Singh refutes reports that he met with Amit Shah
Talking to reporters, Brij Bhushan Sharan Singh stated that he has been elected president of the WFI and was not heading this federation by 'the grace of some person.'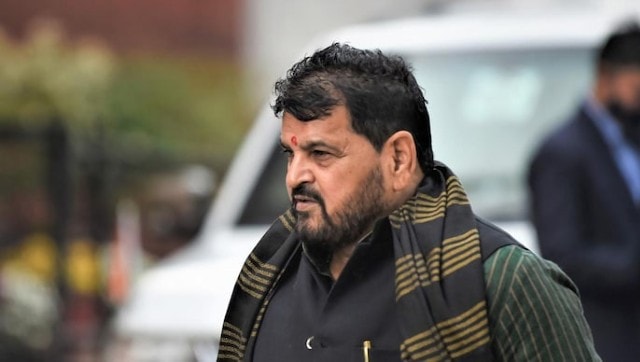 Wrestling Federation of India (WFI) President, Brij Bhushan Sharan Singh, who is under pressure to step down over allegations of sexual harassment of women wrestlers, dismissed claims that he has spoken with Union Home Minister Amit Shah on the matter and said that he will "expose the political controversy" behind the claims later today.
Amid the ongoing protests by ace wrestlers of the country at Jantar Mantar in the national capital the WFI chief who is also the BJP Lok Sabha MP from Kaiserganj in Uttar Pradesh said that he said that he will hold a press conference in Gonda later today.
Talking to reporters, Singh stated that he has been elected president of the WFI and was not heading this federation by "the grace of some person."
Singh also refuted reports claiming that he had met with Amit Shah. "I am not heading this federation by the grace of any person, I am an elected head. I have not had a talk with anyone yet. I will address a press conference later today. 300 athletes from Haryana have arrived here," Singh said.
The National Open Championship event is scheduled in Gonda later this month. A meeting of the Wrestling Federation of India is also expected to take place in Ayodhya on January 22.
Meanwhile, Olympian boxer Vijender Singh today joined the wrestlers protesting at Delhi's Jantar Mantar.
"I have come here to meet the wrestlers today," Vijender Singh told ANI.
"I want justice to be served to those wrestlers, there must be a thorough probe into the allegations raised by wrestlers and there must be a CBI probe against those who're involved in this," the Olympian Boxer who is now a Congress leader said.
He also addressed a press conference with former Indian discus thrower Krishna Poonia in the national capital.
Late on Thursday wrestlers had a late-night meeting with Union Sports Minister Anurag Thakur. Ace grapplers Sakshi Malik, Bajrang Punia, Vinesh Phogat, Ravi Dahiya among others were seen leaving Thakur's residence at around 3 am today. According to sources, Thakur is likely to meet with wrestlers in the national capital again this morning.
Thakur who arrived at his Delhi residence late last evening from Chandigarh met with the wrestlers and the meeting stretched into the early hours of today. According to sources, it ended on an undecisive note.
Several ace wrestlers of the country including Vinesh, Sakshi and Bajrang are participating in the sit-in protest at Jantar Mantar in the national capital, which began on Wednesday.
Wrestlers have levelled charges of sexual harassment of women wrestlers by the WFI president and its coaches and of mismanagement in the functioning of the federation. They demanded a complete overhaul of the federation.
"We want a complete overhaul of the Wrestling Federation. The Wrestling Federation of India (WFI) should be dissolved and restructured. There are people in the state wrestling associations too that have linkups with the WFI President. We also want the state associations to be restructured," Bajrang Punia said yesterday.
The protesting wrestlers have demanded the resignation of the WFI chairman and action to be taken against him.
However, WFI President refuted the charges of sexual assault allegations against him in a press conference held by him in New Delhi on Wednesday.
"As soon as I came to know about the wrestlers protesting in Delhi I booked a flight and flew down to the national capital from Lucknow. I was not aware of the problems raised by the wrestlers but I still flew here as it's important for me to be here. If the allegations against me are true why hasn't anyone come forward to voice this?" said the President while speaking to reporters.
Singh has denied all allegations against him and said that the protesting wrestlers should have approached the Federation earlier.
Singh also claimed that 97 percent of wrestlers were with the WFI and those who were taking part in the protests were pressured to do so. He also vehemently denied any incident of sexual harassment.
"There has been no incident of sexual harassment. If such a thing has happened, then I will hang myself," the WFI president said while addressing a press conference in the national capital on Wednesday.
Read all the Latest News, Trending News, Cricket News, Bollywood News, India News and Entertainment News here. Follow us on Facebook, Twitter and Instagram.
Sports
Pankaj Advani retained his Asian Billiards title after defeating compatriot Brijesh Damani 5-1 in the final.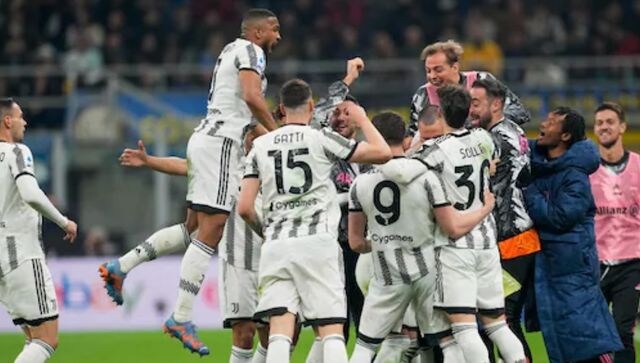 Football
Juventus defeated Inter Milan 1-0 while Napoli extended their lead to 19 points thanks to a 4-0 thrashing of Torino.
Sports
Fear of a terror attack has haunted every Olympic host nation for half a century since Palestinian gunmen took members of the Israeli team hostage during the 1972 Olympics in Munich