Weightlifting world champion Aleksey Lovchev slapped with four-year doping ban
World champion weightlifter Aleksey Lovchev confirmed on Tuesday that he has been banned for four years for doping.
Moscow, Russia: World champion weightlifter Aleksey Lovchev confirmed on Tuesday that he has been banned for four years for doping.
"Yesterday I received documents from the international (weightlifting) federation about my four-year suspension," Lovchev told TASS state news agency, adding that he would appeal the ban.
The president of the Russian weightlifting federation, Sergei Syrtsov, confirmed to R-Sport news agency that the 26-year-old athlete had been suspended.
Lovchev, who won gold in the +105kg category at the 2015 world championships, had tested positive for the banned growth hormone Ipamorelin, prompting the International Weightlifting Federation (IWF) to provisionally suspend him in December.
Lovchev claims he had received permission to use the banned steroid for a knee injury ahead of the world championships where he broke the clean-and-jerk and total world records.
Russia has been hit by a string of doping scandals in recent months.
The country is now scrambling to revamp its scandal-ridden anti-doping programme in time for its track and field stars to compete at the Rio Olympics in August.
Athletics' international governing body, the IAAF, provisionally suspended Russia in November over a bombshell report by a World Anti-Doping Agency (WADA) independent commission that found evidence of state-sponsored doping and mass corruption in Russian athletics.
The IAAF will rule on Russia's participation at the Rio Games at an extraordinary Council meeting next month.
In a letter published in Britain's Sunday Times last week, Russian sports minister Vitaly Mutko apologised for the doping scandal and made a plea for Russia's track and field stars to be allowed to compete in Rio.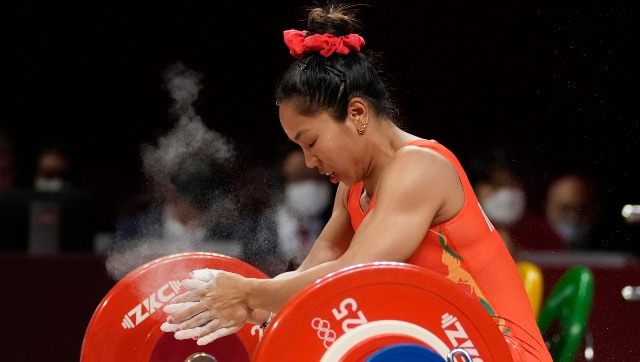 Sports
Weightlifters are perpetually willing themselves through injuries to some part of body or another. On Saturday, with a silver medal at Tokyo 2020 Mirabai Chanu finally recuperated from a five-year-long throbbing heartache.
Sports
Diaz, 30, was already assured a place in her country's sporting folklore, alongside the likes of Manny Pacquiao, as the only woman from the sprawling archipelago ever to win an Olympic medal when she took a surprise silver in the 53kg class in Rio five years ago.
Sports
It seemed after Ssekitoleko returned to his homeland, it will be the end of this lost and found story but it was not to be. What transpired after his landing in his homeland tells more about the weightlifter and draws a picture of several others like him in his country.