Watch: Tennis legend Ilie Nastase backs Grigor Dimitrov, Alexander Zverev as future stars
Tennis legend Ilie Nastase speaks about rivalries in the sport and backs some of the new players who have impressed the 70-year-old in recent tournaments.
Speak about entertainers in the world of sports and one name that readily comes to mind is the ever-charming Ilie Nastase. The Romanian tennis legend made a name for himself for his ability to entertain, amusing spectators with his antics and mimicry even during a crucial phase of a match. His antics on the court led to many referring to him as the 'bad boy' of tennis, and he became one of the best players to ever grace the court after topping the rankings between 1973 and 1974. Often, he would argue with the umpire just to add a bit of a spice to a brilliant game of tennis.
Well, times have changed in the world of sports and since his retirement in 1988, there have only been a handful of players who can claim to have an aura similar to that of Nastase. However, he believes that tennis has changed a lot and it has become easy for the players with support pouring from everywhere.
"It's not difficult, I think it's more easy now because I remember when we use to play, we have (sic) to do our things — make the reservation of the courts, reservation of tickets (for) flying tournament to tournament. Now they have the coach, manager, nutritionist person. So, the guy or the girl has to just go, schedule and practice, as everything is arranged. They just have to sleep well, eat, play the match and go home.
"It's not easy, but it's much easier than what we knew, all these things we had to take care (of), the players, and it's more professional how they have (their) own umpires travelling with the players in the tournaments which will give (them) more confidence and seeing (sic) the person every day at the tournament," he says.
Amidst the chat, the seven-time Grand Slam winner recalls a funny moment during his playing time.
"I remember one Masters in Boston, we didn't have two linesmen, so we called somebody from the crowds and said,"Who wants to be on the line?"
Apart from the classic Roger Federer-Rafael Nadal rivalry, the former French and US Open champion looks forward to a brand new potential rivalry in the men's singles.
"Well, there are few kids I know. (Grigor) Dimitrov and all. I think they are going to change and in 10 years there'll be different champions you know, so (it's) always going to pass. The past was Rod Laver, he was the best champion at his time, then everybody else, (Pete) Sampras, Carlos (Moya) and (Bjorn) Borg. I mean they were all champions at their time. And in every sport it is the same thing, you are looking at a new person.
It takes a lot to deliver as a rookie against seeded opponents in front of a packed arena and Nastase has his sights on two such players who can emulate the Sampras-Agassi/Federer-Nadal rivalry.
"It's difficult you know, there have been a lot of young players who don't go far, they just play good when they are young and then they disappear when they are 26-27. But some of them, now they play great and they get experience, and one is this Bulgarian guy Dimitrov and (Alexander) Zverev, the German," he said.
The tennis circuit has witnessed some of the best young talents ruffle a few feathers in major tournaments, but there have been few who made it all the way to be considered future stars.
"A few kids. They learn to play the type of the game they play now and are getting more physical, stronger and that's the future game. I think in future, players are going to win the points just from their serves, no more rallies," he answers with a smile.
At the annual Laureus World Sports Awards, Nastase was asked what the luminaries in sports talk about when they meet each other.
"We talk about life and sports. We talk about how it was different, there was no money, we give time for this project and it's good that everybody makes a commitment to do that. For me, I saw most of them on television and vice versa because I was on the TV as well and now we are just talking, having lunch and dinner. We tell stories and we talk about life," he signs off.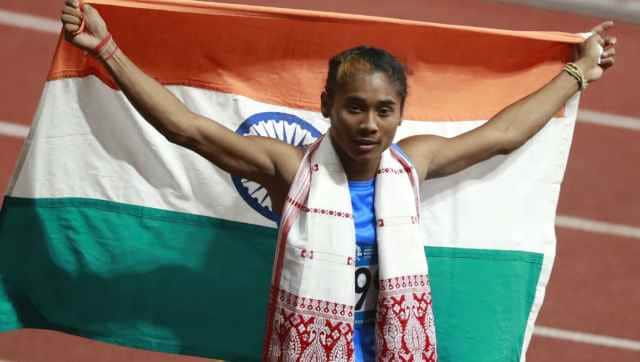 Sports
Das, 21, reported to the national camp at the National Institute of Sport (NIS) in Patiala recently.
First Cricket News
Singh's arrest occurred after an activist in Hansi filed a complaint regarding a casteist slur used by the cricketer during an Instagram live event with Rohit Sharma earlier this year.
First Cricket News
Chappell said T20 has an edge over the traditional format because of the short duration of time needed for the completion of a game.