We asked the kids taking part at The National Inclusion Cup 2018 who their favourite football players were. Needless to say, Cristiano Ronaldo and Lionel Messi fetched the maximum number of votes, just like they have been running away with the Ballon d'Or awards for the last decade.
Since its inception in 2002, The National Inclusion Cup has taken place across various cities in India. The footballers who perform well in the tournament are short-listed for representing India in the Homeless World Cup.
From 2010 onwards, the organisers added the women's category to the event. The first tournament was held in Nagpur with 16 states participating. Till date, the National Inclusion Cup has engaged around 4700 underprivileged youth, while 180 men and women from underprivileged backgrounds have represented India at Homeless World Cup since 2007.
The Kerala men's team and the Chhattisgarh Women's team emerged victorious as champions of the 2018 National Inclusion Cup in Mumbai. Kerala beat Vidarbha 8-3, while Chhattisgarh took the top honours in a closely fought encounter beating Uttarakhand 5-3.
The event is conducted by Slum Soccer, an NGO that runs football programmes for the most disadvantaged members of Indian society.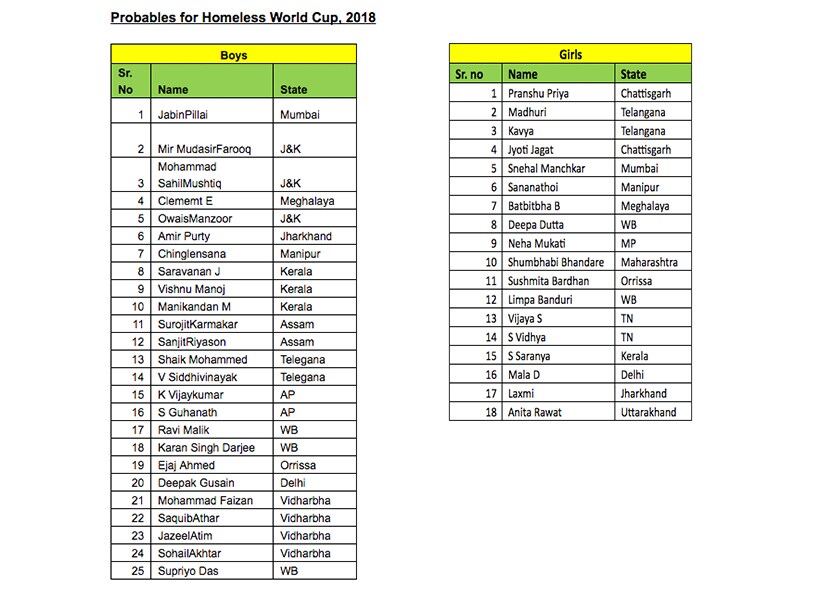 Updated Date: Mar 07, 2018 14:56 PM