La Liga preview: Will gap between Real Madrid and Barcelona, Atletico grow wider this season?
La Liga kicks off on Friday and it looks like Real Madrid's rivals have a long way to go to catch up with the Galacticos
"In the nine years I've been (at Barcelona), it's the first time I feel inferior to (Real) Madrid".
Gerard Pique is not the only one to feel this way. But that it was he who said it, means a lot. His despair was given the shape of words. With hours to go before Pique kicks off his 10th La Liga campaign with FC Barcelona, his words rang loud.
Real Madrid won the Super Cup in domineering fashion on Wednesday night. The Catalans had been overpowered, cowed and defeated.
Pique's return to Barcelona from Manchester United in 2008 had coincided with a period of dominance for the side. But the tide seems to have finally turned unfavourably for the Blaugrana. The signs were there, of course, last season. An insipid title defence — which still went down to the final weekend — had revealed a few fissures. The sale of Neymar Jr may have been the straw that broke the camel's back, but the weight had been piling up for a while.
The crisis, it could be argued, has been wrought by the club administration. Under the leadership of Josep Maria Bartomeu, Barcelona has slipped towards the chaotic. The issues have become glaringly obvious in recent times. The departure of Luis Enrique was poorly handled and it remains a moot point whether new manager Ernesto Valverde will be allowed to implement his vision.
Then there's the question of transfer activity. Even though Neymar's departure caught Barcelona off-guard, the summer spending has betrayed a lack of direction in general. For the first time, Pique feels inferior to Real Madrid. But does he recognise the club he joined? It is a question well worth asking.
This is not to claim that Barcelona has slipped from the moral pedestal on which it had been placed. That pedestal arguably never existed. But the imminent issue is to do with the football team. The lack of planning has left a disjointed team at the new manager's disposal. It is a measure of the pressure that the board faces that general manager Pep Segura thought nothing of blaming Pique for the defeat at home in the Super Cup first leg.
Sergio Busquets was quick to come out in support of his teammate, while urging the club to add more players of quality. "Obviously Neymar's position is where we've lost something. It's clear signings are needed. We have to strengthen the squad. We need attacking players to compensate for Neymar. But every position can be strengthened, and the more quality players that come in, the better."
But a look at Barcelona's transfer activity this summer will not exactly fill its supporters with confidence. Full-back Nelson Semedo, central defender Marlon, forward Gerard Deulofeu and central midfielder Paulinho complete an underwhelming list. Of course, the desperation wrought by the Super Cup defeat may see the double swoop for Philippe Coutinho and Ousmane Dembele. But the team's midfield is yet to find the right balance; the poor link-up play has seen Lionel Messi drop deeper in recent months, which leaves the side lopsided in the opposition half.
Real Madrid used to be Barcelona — a starry, disjointed lineup. But under the managerial reign of Zinedine Zidane, the squad has an enviable unity to it. Not that Madrid has ditched its obsession with star names. Rather, the club has found a manager who has been brave to put the interests of team above everything else.
The results have been quite magnificent — seven trophies in the past 18 months including consecutive Champions League titles, goals scored for 67 straight matches and counting. There are other exceptional numbers, but the effectiveness of this Madrid side is not limited to them. This is a team in full flow, scoring beautiful goals and winning like it is a mere habit. It is defined by winning, which may seem a rather simplistic thing to say. After all, which successful side is not? But in the mythical world of Real Madrid, such feeble claims gain their own currency.
Zidane, of course, still lives in the shade. After the Super Cup win, he deflected any praise which came his way with the graceful smile that seems to make its appearance more often now. "I have a spectacular squad. When you see Isco who played really well in Barcelona taken out, other players too, it is a bit strong. When you change four players, and the dynamic of the team does not change ... we are satisfied," he said.
Indeed, the most remarkable thing about this summer has been the backing young players have received from Zidane; this has only strengthened Madrid's depth. Marco Asensio's exhilarating displays have left questions over Gareth Bale's place in the starting eleven. Madrid's two signings over the summer were 19-year-old Theo Hernandez and Dani Ceballos, who is a year older. For a manager who seemingly arrived as a stop-gap measure, Zidane has moved on to assert his authority over Real Madrid.
Of course, it was only last season that Cristiano Ronaldo was remodelled as a conventional number nine and Isco rediscovered as a roaming playmaker. This is a spectacular squad, but it has been made so by Zidane.
Although Real has been linked with a few big names over the summer, Kylian Mbappe notably, it does seem like a headline signing will not be made before the transfer window slams shut. That is testament to the French manager's work.
Real's city rival, Atletico, though cannot even consider the option of recruiting a player. The continuing transfer ban has not allowed Los Colchoneros to improve their squad but consequently, none of the key players have been allowed to leave either. Atletico has not been weakened but has it stagnated? It will be a question that manager Diego Simeone's squad will battle in the first half of the season before the squad can be strengthened in January again.
Simeone insists that the team will not be affected by the transfer ban and the pre-season must have given him a few more reasons to believe so. The emergence of Thomas Partey and Keidi Bare is particularly encouraging. Especially for Simeone who believes in the ethos of coaching a side and making it better, rather than merely spending money. Vitolo, of course, will join the squad in January when the ban is lifted as he has been signed from Sevilla; the Diego Costa affair is set to roll on and it would not be a surprise if he makes a return to the club where he made his name.
But the optimism at Atletico must be seen in perspective. Last season, Real finished 15 points ahead of its arch-rival. It is difficult to claim with conviction that the gap has been bridged. And in the case of Barcelona and Real, it may even have widened.
When Zidane's side pays Deportivo La Coruna a visit on Sunday, they will start the league campaign as the outright favourites. The inferiority felt by Pique and some others is real. But it remains to be seen whether it is a chasm or a narrow separation.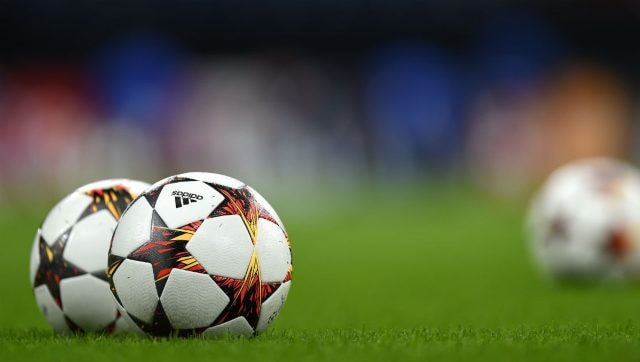 Sports
The Spanish league is the first of the top five football leagues to sign a major NFT partnership, according to Sorare, which has Griezmann as an investor and Gerard Pique as an strategic adviser.
Sports
Atlético Madrid try to end a two-game winless streak when they visit struggling Getafe in LaLiga.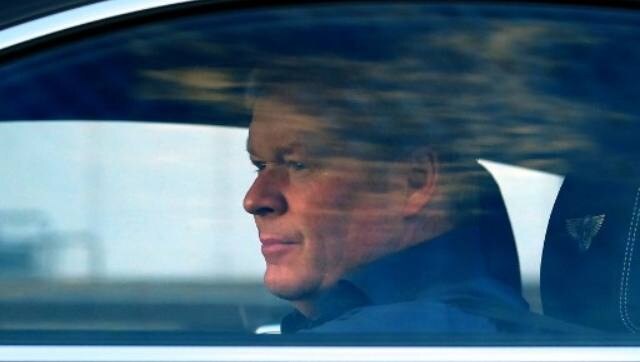 Sports
Koeman's position is fragile, after Barca followed up a 3-0 defeat by Bayern in the Champions League last week with a 1-1 draw at home to Granada in LaLiga, with the team's tactics and style coming under scrutiny.