Dipa Karmakar, the first Indian gymnast to participate in the Olympics, has created history once again by making it to the finals of the event. Karmakar finished eighth in the individual vault finals on Sunday night after successfully pulling off the dangerous "Produnova" stunt and securing 14.850 points.
However, it wasn't an easy qualification for Karmakar, as her position dropped to eighth. Considering only the top eight qualify for the finals, scheduled to be held on 14 August, the eve of India's Independence Day, it was a nervous wait for the gymnast. But she didn't drop any further and secured a place in the title round.
Karmarkar chose to go with the Produnova, considered one of the toughest maneuvres in gymnastics. Only five women have successfully managed to perform it, Karmakar being one of them.
In the final round, the Tripura athlete is expected to stick with what has worked well for her and attempt another Produnova. Here's a clip of Karmakar pulling off the move that established her position as among the best in the world:
Karmakar produnova pic.twitter.com/3gtBoB2Vl5

— The All Around (@theallaround) August 7, 2016
Let's see that once again, shall we:
https://t.co/a5NM7F6pJs#DipaKarmakar produnova vault yesterday

— MONK (@qrazymonk) August 8, 2016
Following this, she participated in uneven bars, where she secured 11.666, scoring low on difficulty but high on execution.
It would be fair to say after all this while that Karmakar has perfected the Produnova. So much so that she has admitted to finding the "vault of death" really easy. "I believe that practice makes perfect, and then it is not difficult anymore. My coach (Bisweshwar Nandi) ensured that I practised extensively. In the last three months, I did 1,000 repetitions of the move. Now it is the easiest vault for me," she had said in an earlier interview.
And to put it in context, let us discuss just how difficult the maneuvres is.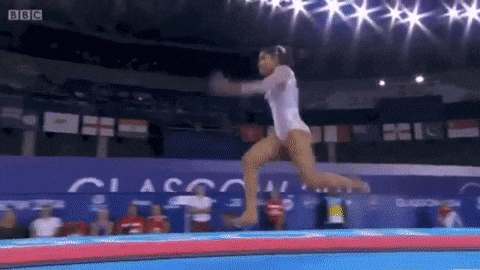 That was Karmakar pulling off the vault at the 2014 Commonwealth Games final. Named after Russian champion Elena Produnova, it's considered so dangerous and has such risks involved, that many want it banned.
Here's a look at that vault again, in slow motion.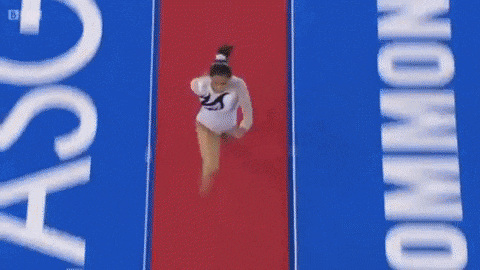 Karmakar runs towards the gymnastics equipment known as the vault. On the vault she does such a powerful handspring that it can propel her into not one but two front somersaults. Watch that handspring and the terrifying somersaults again. A second off and you can land with your entire bodyweight on your neck (at worst) or your legs (at best).
(Read more about the technical aspects of the Produnova vault):
Karmakar, who turns 23 on Tuesday, gave herself the best birthday gift possible. And father Dulal couldn't have been happier, even though he admitted to have gone without adequate sleep.
Tomorrow is Dipa's Birthday. If she gets a medal,that will be the biggest gift for her: Dulal Karmakar,Dipa's father pic.twitter.com/w3uhLlCnth

— ANI (@ANI_news) August 8, 2016
We couldn't sleep because of tension. Now we are very happy, hoping for the best: Dulal Karmakar, Dipa's father pic.twitter.com/AvWfNctjae

— ANI (@ANI_news) August 8, 2016
Your guide to the latest election news, analysis, commentary, live updates and schedule for Lok Sabha Elections 2019 on firstpost.com/elections. Follow us on Twitter and Instagram or like our Facebook page for updates from all 543 constituencies for the upcoming general elections.
Updated Date: Aug 08, 2016 19:37:28 IST