Watch: Former Manchester United star Denis Irwin on winning the 'treble', Sir Alex's 'Hairdryer' treatment and Jose Mourinho
Conversation with former Manchester United defender Denis Irwin on his relationship with Sir Alex Ferguson, Jose Mourinho's on-going stint at Old Trafford and the incredible 1998-99 season.
Mumbai: The first thing I notice as I walk up to Denis Irwin is his size. He is smaller than what I had imagined him to be, while watching him double up with Ryan Giggs in Manchester United's left wing to annihilate their opposition.
I look at him again. His head belied the body beneath. It was relatively large, with trimly cut grey hair, and a clean-shaven face.
While the Sherlock Holmes-instilled idea – larger the head, larger the brain and hence larger the intelligence – has long been debunked, Irwin is a testimony to why the myth existed in the first place.
In his prime, the Irishman was exactly that – a thinking footballer, who valued his manager's words and stuck to doing what he was told to. He might not have lit up the football field like his compatriots Eric Cantona, David Beckham, Ryan Giggs or Paul Scholes, but his ability to play in both the full-back positions, coupled with his defense-first approach, made him an integral member of the Manchester United squads who went on to conquer Europe in the 90s.
In his autobiography, Sir Alex Ferguson, the club's most decorated coach, called Irwin one of his greatest signings and said the fullback was perhaps the first to make into his team sheet.
"Basically all he wanted was the players to get their heads down and work as hard as possible and give their very best. And I think that's what I did. So we never had any trouble. One or two arguments as you would expect in 12 years and I thoroughly enjoyed working under him," explains Irwin.
Sir Alex was known to dish out scathing criticism if his players didn't perform to their potential. Even Irwin, his hardworking faithful, wasn't spared the infamous 'hairdryer' treatment.
"Everybody thinks it (hairdryer treatment) happened every week and all that. It didn't happen that often but when it happened it was just because you fell below your standards. To what I can remember, I'd say everyone got it except Eric Cantona," he says.
One of Irwin's unheralded traits was his versatility. He joined the club as a Right-Back but had to shift to the left position due to the rise of Gary Neville from the class of 92'. Irwin took it as a challenge and went on to become one of the greatest left-backs in Premier League.
The full-back (wing-back) position has come into prominence once again with the likes of Antonio Conte and Pep Guardiola utilising the defenders to initiate attacks of their teams.
"They (full-backs) are more attacking now than even in my day," says Irwin. He is talking about the staggering money being spent to sign full-backs, particularly Benjamin Mendy and Kyle Walker.
"I mean when you played at Manchester United in my day you had to be very confident on the ball, you had to be defensively very strong and you also had to be capable of going forward. Now it has a changed a little bit where defensively you might be able to get away being a little bit. With the holding midfielders covering up, fullbacks are encouraged to go forward. They have almost become very important and hence, Mendy and Walker going over 50 million," he adds.
As legends go, in November 1992, Manchester United chairman Martin Edwards received a call from Leeds' Bill Fotherby. Leeds wanted Irwin back at Elland Road. The Manchester club immediately dismissed the interest, but manager Ferguson, known for his ability to spot the potential for a good deal, prompted Edwards to casually enquire if Cantona was up for sale. The rest, they say, was history, as the iconic French forward joined the Red Devils and helped them win multiple trophies.
Much like his unheralded career, the decision to keep Irwin often goes untold when the United faithful talk about 'that' winter of 1992. Considering how much Irwin went on to achieve in his time with United, the winter of 92' had already become special the moment Edwards and Ferguson turned down the offer from Leeds.
Irwin was in India to promote 'Gulf Fan Academy' – a joint venture between Manchester United and Gulf Oil to promote football in Asia.
Football
With the last kick of the game, Caci's strike — the first home goal of the season for Mainz — snared his side a valuable point.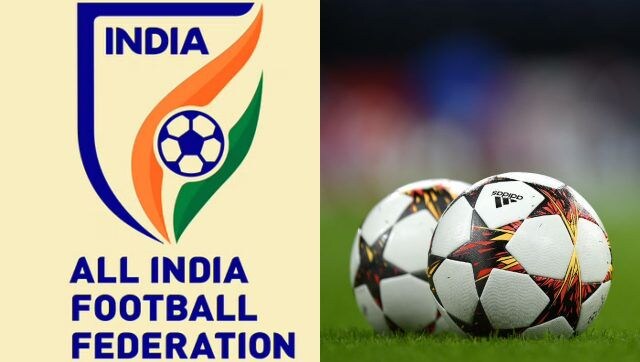 Football
A new book 'Box to Box: 75 years of the Indian football team' reveals that the AIFF had support from three states and the FIFA as well but the AIFF was indecisive.
Football
Germany suffered a 1-0 home loss at the hands of Hungary and coach Flick said the first-half performance was the worst of his 14 games in charge, but took some responsibility himself