How you market hockey is what matters now: FIH president Narinder Batra on new job and the road ahead
Narinder Batra, the newly elected president of FIH, spoke about his election, his biggest achievements and regrets from his tenure with Hockey India.
The newly-elected president of the International Hockey Federation (FIH), India's Narinder Batra, spoke to Digvijay Singh Deo about his election, his biggest achievements and regrets from his tenure with Hockey India, his plans for global expansion of the sport and the contentious relationship between India and Pakistan. Here's the full transcript of the interview:
Congratulations. It's taken a long time for an Indian to head an international sporting body.
Well, it's a privilege and honour for me to be the president of an Olympic sports (body), the first Indian to do so. I am humbled and it becomes even more challenging for me to live up to the expectations.
When you picked up the baton, hockey in India was down in the dumps. Does the fact that you single-handedly picked Indian hockey up from the depths of despair to the national consciousness and upper echelons in world hockey give you great satisfation?
It was not single-handed, it was a team effort, though I get credit for everything. To be fair to everyone, everyone should get a share of that credit. Yes, it gives me satisfaction that this team has managed to get hockey back on track. Before leaving, I didn't know that I would be contesting for FIH president and going there; that was never on my agenda. I just wanted hockey in India to grow.
(There are a) few regrets that I would go out with – I wanted the men's team to win an Olympics or World Cup medal, which would be a regret in my mind. I started (the) men's league, (but) I could not start a women's league. So not being able to start a woman's league is also a regret. (It's a) satisfaction that in men's hockey, we came from 12th to sixth, (and the) women actually qualified for the Olympics for the first time and won the Asian Champions Trophy for the first time.
There are certain (other) satisfactory things also, but I wish and hope, and I am quite confident that these things will carry on and continue, and we will have more medals coming up with the Indian team.
You have put certain structures in place in Indian hockey, which will continue. Is this something that gave you the strength to go and take this position at the FIH? Because if Indian hockey falls now, it will take a long time to get back. 
I don't see the structures falling off. (We had) the support and approval of all the people who were there in the system, and among them I don't see anyone working with any ulterior motive to bring the structures down. At least I don't see it happening in the next eight to ten years.
Let me rephrase, it's going to be tough to fill Narinder Batra's shoes, isn't it?
I don't think so, life goes on, (and) the show must go on. Everybody comes, everybody goes and (you won't know) until you vacate a place. You might find a better person than me.
The role of the president of an international sports body has much more scrutiny; the onus is not only about growing a sport in a country, but internationally. In India we have a great history of hockey, an emotional connect, but it seems to be lacking internationally and that's what you raised in your campaign pitch as well.

No, I take it as a challenge and during my tenure I'd like to see hockey expand its base. It's not that you always know these are the 10-12 (teams) who will qualify for the Olympics or these are the 16 who will qualify for the World Cup. There should be a competition, there should at least be 25-30 countries competing for it and you need to expand the base.
When you expand your base, you will increase your revenue. You have to assist countries who are developing, who are coming up, in whatever way they require. Your focus will remain on 20-30 (teams), but 20 years down the line, I don't know what will happen, whether you will be an Olympic sport or not.
There has been talk that hockey could be in trouble. Is that going to be your biggest challenge, to get more and more countries competitive in hockey?
Today I don't see that. Hockey was never on the list of (sports) going out and I don't see it on the list of going out at least in the next 15-20 years. But then if you don't change yourself and if you don't make the game entertaining, connecting with the youth... if you don't connect with the youth now, who will you have watching hockey 20 years from now?
Wrestling has showed that you have to build the safety net now.
Sports have also become commercialised. (If) hockey is not giving sufficient revenue to the Olympics, it won't take much time to say goodbye to hockey. So you have to make sure it's a popular game. Whosoever has come to hockey has become addicted to it. How you market it properly is what matters now.
Isn't that your forte? When you took over, hockey in India was surviving on government grants and now it is earning a lot more than FIH. 
I am not going into those competitions. India is a big market, so I would not like to go into the competition. But yes, I would like to multiply it three or four times in FIH if I can do it.
There are issues between India and Pakistan, but as FIH president you will have to think with a different cap on than what you would do as an Indian citizen. Isn't it?
No, I don't think FIH plays any role in any bilateral issues between two countries until it is requested by both. Because if that was a situation or issue, FIH could have intervened immediately after the Champions Trophy also.
So it (would have) played a constructive role. All its members are equal but when it comes to an individual country, respect and dignity of each country is also important and others should not take it for granted. There are certain countries which enjoy or have such kind of a relationship and India Pakistan are one of them, so until you respect each other, such situations can come again also.
So you don't see in any roadblock in having political considerations, accepting the fact that we could end up playing each other if you get the go ahead politically. Isn't it so?
It's always political, if the political go ahead is not there, I don't think you can have such events happening. When it comes to India and Pakistan, whatever anybody may say, until the political situations are friendly, comfortable and there is nothing that is irritating you or pinpricking you, you can't have a series. (At the) end of the day, respect of each country, whether it is their respect or our respect, is important. And I think most of the times the issues relate to the issues happening at the border. I can say that as an Indian my jawan is more important to me than anyone else.
Lastly, will you be leaving India for this position, and where will you be operating from?
I will be in Delhi. I don't think the FIH office needs me on a day to day (basis). The FIH office is running perfectly, I think. The present CEO, who is leaving on second, is doing an excellent job. Once he leaves, there is going to be an interim CEO or officiating CEO and then the new CEO will join. I met him (and) had a detailed discussion with him. I think we are going to have a wonderful relationship. So I don't seem to be having any day-to-day operations. I think I would be required to travel at least 40 50 days in a year, which I have no problem with. Besides it, I will be doing commercial commitments or marketing wherever I am required to go, because these two things will improve and increase the boundaries for the game and increase the revenues.
The Interview has been edited for clarity.
Find latest and upcoming tech gadgets online on Tech2 Gadgets. Get technology news, gadgets reviews & ratings. Popular gadgets including laptop, tablet and mobile specifications, features, prices, comparison.
Sports
Rani had led India to the podium at the 2018 Asian Games and also guided the team to Olympics for the second successive time, while Savita, who is one of the most experienced players in the team, has also played a crucial role in the Olympic Qualifier.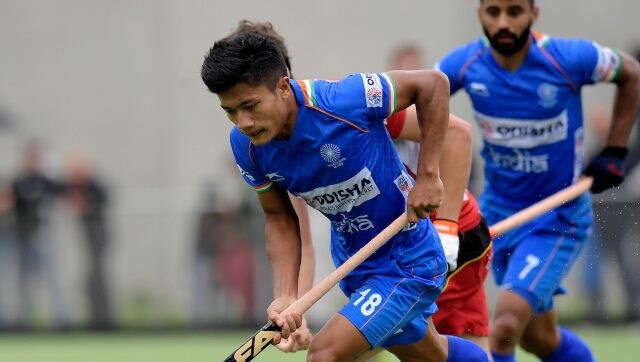 Sports
The Indian team has done well against top teams in the FIH Hockey Pro League, but Nilakanta Sharma feels that there is still room for improvement.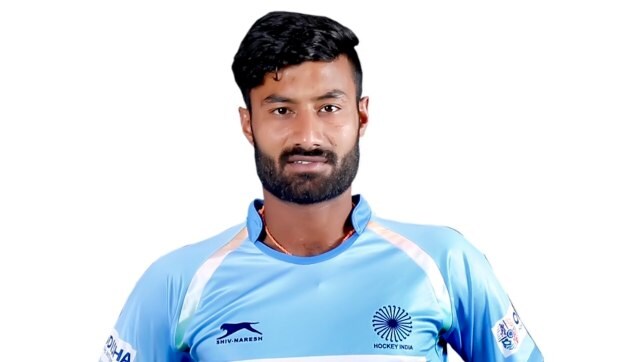 Sports
Surender was among six hockey players, including skipper Manpreet Singh, who had tested positive for the deadly virus upon their return to the national camp in Bengaluru in August after a month's break.