Watch: Andhra CM Naidu plays badminton with PV Sindhu on stage, takes drama to a new level
At a function in Vijaywada held to honour PV Sindhu, N Chandrababu Naidu actually began playing badminton with her on stage in front of the audience.
PV Sindhu became the first Indian woman to win an Olympic silver medal and that is undoubtedly a historic achievement.
But you can almost count on politicians to play petty politics over something as apolitical as Sindhu's achievement.
The celebration over Sindhu's victory soon turned into a match itself between the Telangana and Andhra Pradesh governments, both of which organised grand plans to felicitate Sindhu.
However, Andhra Pradesh chief minister N Chandrababu Naidu might have just taken this competition to a whole new level.
At a function in Vijaywada held to honour Sindhu, he actually began playing badminton with her on stage in front of the audience.
WATCH: #PVSindhu plays badminton with Andhra Pradesh CM Chandrababu Naidu in Vijaywadahttps://t.co/4JsOblEff6

— ANI (@ANI_news) August 23, 2016
We have a feeling that Telangana chief minister K Chandrasekhar Rao will now challenge Naidu to a badminton match to defeat Naidu in the 'Who can create more drama over PV Sindhu?' competition. We also really wish that our politicians were this enthusiastic about sports even before an athlete or a player won an award or a medal.
Telangana deputy chief minister Mehmood Ali had said on Monday that the state government was planning to give Sindhu "proper coaching" the next time so she could win a gold medal. This shows how much the government actually cares about sportspersons.
It also poses the question of whether politicians are genuinely interested in celebrating Sindhu's victory or simply trying to hog the limelight from her.
Find latest and upcoming tech gadgets online on Tech2 Gadgets. Get technology news, gadgets reviews & ratings. Popular gadgets including laptop, tablet and mobile specifications, features, prices, comparison.
Sports
Sindhu had earlier pulled out of the Thomas and Uber Cup Final but later decided to participate in it, although the event itself eventually got deferred due to the rising number of pullouts.
Sports
The three Asian rounds, which were earlier scheduled to be held in November, will now be played between January 12-31 in Bangkok, Thailand, which means the 2020 season will end in 2021.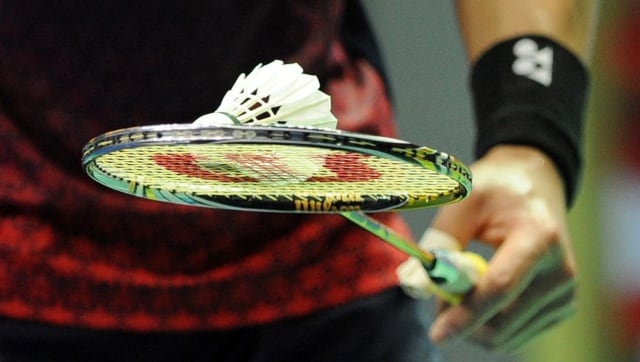 Sports
Cancelling the 3-11 October event would be a major blow to badminton's restart, as it was the biggest event left on the calendar this year after the Olympics were postponed.