Washington Open 2019: Cori 'Coco' Gauff eases through qualifiers, set to face Zarina Diyas in first round
The 15-year-old Cori Gauff who beat Venus Williams at Wimbledon this year before losing to Simona Halep will make her third main draw appearance on the Tour
Cori Gauff will play 84th-ranked Zarina Diyas of Kazakhstan in the first round in what will be Gauff's third tournament appearance in the main draw

Gauff, 15, last month became the youngest woman in the professional era to make the Wimbledon main draw

Guaff beat Venus Williams before losing in the fourth round to eventual champion Simona Halep
Cori 'Coco' Gauff on Sunday made it through to the main draw of the Citi Open in Washington, needing barely an hour to win her final qualifier. She will play 84th-ranked Zarina Diyas of Kazakhstan in the first round in what will be Gauff's third tournament appearance in the main draw.
Gauff, 15, last month became the youngest woman in the professional era to make the Wimbledon main draw. She had beaten Venus Williams before losing in the fourth round to eventual champion Simona Halep.
Gauff had to get through two rounds of qualifying this weekend and she was barely troubled in either, beating American Maegan Manasse and then Japan's Hiroko Kuwata in straight sets.
"These two matches I feel like will prep me for my first round, especially because I've never been to this tournament before," Gauff said. "I was glad that I was able to get a feel of how it is, the site, playing those two qualifying matches."
"The weather is similar to home (in Florida), so I felt like I've been practising at home. I'll be happy playing on any court."
Sports
The 29-year-old Czech player was set to be the top seed at the WTA tournament played in the eastern Czech city of Ostrava on 20-26 September.
Sports
Nadal has not played since losing to Novak Djokovic in the French Open semi-finals due to a foot injury and now sits sixth in the rankings.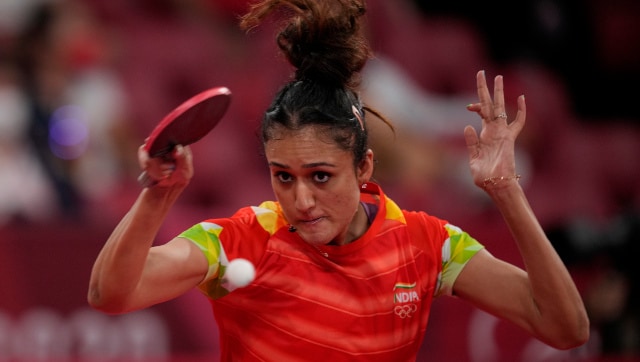 Sports
Justice Rekha Palli further said that if warranted, the Union Sports Ministry may look into the affairs of the TTFI as well.