WADA president Craig Reedie 'deeply hurt' by predecessor's accusations of putting money over principle
World Anti-Doping Agency president Craig Reedie has stated that comments made by his predecessor about WADA's decision to lift the ban on RUSADA have deeply hurt him.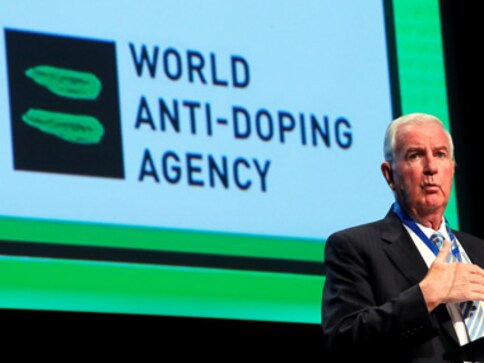 London: World Anti-Doping Agency president Craig Reedie has described as "deeply offensive" an accusation that the agency put money over clean sport following its decision to lift a ban on Russia's anti-doping agency.
The decision was taken last week at a meeting of WADA's executive committee in Victoria, the capital of the Indian Ocean island of Seychelles. The agency suspended RUSADA in November 2015 after declaring it non-compliant following revelations of a vast state-backed scheme to avoid drug testers.
The softening of WADA's stance triggered outrage from athletes and national anti-doping agencies around the world. They accused WADA of succumbing to pressure from the International Olympic Committee.
Former WADA director general David Howman strongly criticised Reedie. "So WADA has gone from being an organisation that cared about clean athletes to one that cares about international federations that have not been able to stage events in Russia — it's money over principle," he said.
But in an open letter, Reedie, who said Russian doping had "poisoned sport", defended WADA's move. "Emotions are running understandably high," he said, adding, "with Russian relations returning to Cold War levels of frostiness, there has been much recent public criticism of WADA for permitting and even enabling rehabilitation."
"In particular, the accusation that WADA — and me personally — have pandered to the interests of money over clean sport are totally untrue, and deeply offensive. The author of those remarks, as a former director general of WADA, should know better," said Reedie.
Reedie's letter states that 29 of the 31 criteria of the "compliance roadmap" had been achieved. "Only the acknowledgement of wrongdoing and access to the Moscow laboratory remained... on 13 September, a response finally arrived," said Reedie, ading, "it offered both an acknowledgement of wrongdoing and established a tight timeframe for access. The independent experts felt this sufficed. They proposed reinstatement, pending a critical deadline of 31 December for the access we require."
"But the deadline, and a further decision that failure to deliver would inevitably result in renewed non-compliance, places WADA in a much stronger position than at any time in the past four years, especially since newer and stronger sanctions would apply," he added.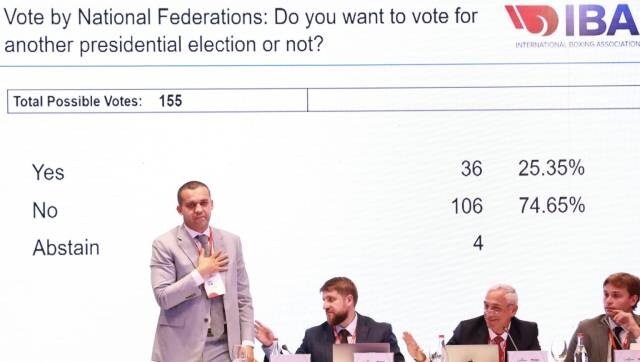 Sports
International Boxing Association (IBA) extraordinary congress sees delegates votes in 106 out of a possible 155 in favour of no presidential election while allowing Umar Kremlev to continue as the chief. The decision could force a ban on the body by International Olympic Committee (IOC).
Sports
IOC and IOA had called for a joint meeting on Tuesday "in order to agree on a constructive solution and establish a roadmap leading to the elections of IOA".