Vishy Anand vs Magnus Carlsen: Not just mind games
There is that too. But the physical aspect of chess is often underestimated – try sitting in one place, concentrating on one thing for seven hours and you will know just how draining that can be.
The Viswanathan Anand vs Magnus Carlsen World Chess Championship match has the feel of a boxing bout. The players are in the dressing room right about now, with their seconds, going over the fight plan one last time – is it going to be rope-a-dope like Ali? Will one of them go for a quick knockout like Tyson? Or will they, like Rocky Marciano, wait for the opportunity to land the knockout blow?
Either which way – the idea that chess isn't a physical sport has been blown out of the water by the manner in which Anand and Carlsen prepared for this match-up. Many would think that preparing for the chess world championship would be all about sitting hunched in front of a computer for hours at end – discussing chess theories and novelties with your seconds – shutting down the room... eating and drinking chess. Basically put, chess players are nerds.
There is that too. But the physical aspect of chess is often underestimated – try sitting in one place, concentrating on one thing for seven hours and you will know just how draining that can be. Just as in boxing the mental aspect of the sport is often neglected. Many think that boxing is just about hitting your opponent -- but it is so much more. They don't call it the sweet science for nothing.
So to prepare for this match, Anand bought himself a season ticket for the swimming pool in Bad Soden (his base in Germany – just outside Frankfurt -- while he prepared for the match) and swam about 1000 meters per day. He also ran 10 km every day and cycled his way around the hills that surround the town. He lost about 6 kilos this summer – and another three by the time he reached India.
Carlsen – much younger -- played tennis, volleyball and even tried his hand at golf. Cross training works for everyone. The Norwegian prodigy became world number one at the age of 19 in the January 2010 rating list and has been at the top continuously since July 2011. He is clearly at the top of his game and stamina isn't something that worries him.
And that also shows in his approach. In an interview to the Russian Internet TV channel Chess TV, Carlsen revealed his approach to preparation: "In general I think it is important not to overfocus on the match and to keep some kind of balance. That was also important before the Candidates Tournament, to have a good training session with some qualified people, but also to maintain a balance – to still have some fun and be relaxed."
Anand, on the other hand, older and wiser knows that Carlsen will have the edge because of his youth. The energy needed to get through even one high-quality chess game takes a toll on the mind and the body. So in his preparation that lasted three months, he gave it his absolute best.
"For my match with Kasparov [in 1995], we thought we worked quite hard and now I have to smile at the kind of work we did then. I'm sure I prepare more in one morning these days than I did in my entire camp then," Anand said in an interview to Financial Times.
Then come the approaches, Anand will look to make the impact early on. He understands opening and will look to force the advantage there. Take the first few rounds and then keep the advantage. Carlsen, however, has stated that he will want to do little more than maintain status quo in the early going.
"In tournaments my assumption is that I am the best player there," he told The Guardian newspaper in an interview in October.
And that innate confidence tells him that all he needs to do is get through the opening sequence without giving his opponent too much of an advantage. He believes that if he can enter the middle game on an equal footing, he will be able to win. It is a method that has worked for him and he isn't about to abandon it any time soon.
The venue of the competition can make a difference – just ask Anand about his match against Veselin Topalov and he will concur. But India won't be that bad – in fact, they might be really nice hosts.
On Thursday, the players got to the venue – checked out the playing arena, selected the chairs they will sit on and were shown the way to their personal elevators. The players will get to the playing hall on Saturday precisely 10 minutes before the start of the game in their elevator, accompanied only by a security officer.
By then, they will have their game face on. Anand will be at his absent-minded best and Carlsen will look relaxed... probably even manage a smile. Still, they will both know that there will be no turning back – it will either be kill or be killed. Either which way, just like boxing, there will be a victor.
Carlsen was once asked which animal he would like to be, his answer was crocodile.
"It seems to have a good life. A crocodile just lies there and relaxes, and it can more or less kill any other animal. Crocodile without a doubt," he said.
Carlsen likes being king of the hill, he may look like he relaxing but he's ready to strike at a moment's notice just when the prey look away. But Anand isn't about to step aside for him. The Indian super grandmaster will use every little ounce of experience to gain the winning edge.
"What you can concede outside the chessboard will eventually haunt you in the chessboard as well," Anand had said in the interview to the Financial Times. "A match is really a contest of space between two people, and you can't give the other one any quarter."
The match has already begun in the minds of Anand and Carlsen; truth be told... it probably began three months back. We shall only be witness to the finale.
Sports
In a 72-page report, Chess.com investigation found Hans Niemann had cheated more often and more recently than what he claims.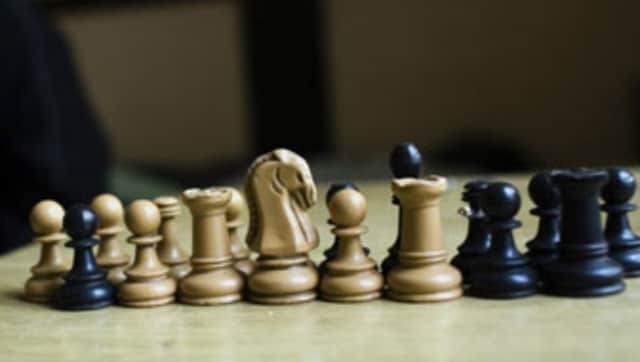 Sports
On-air, Ilya Smirin made vile comments against women, saying: "Chess is not for women".
Sports
The International Chess Federation, FIDE, says that it will create an investigatory panel comprising three members of its fair play commission to look into the claims.