Virender Sehwag says he doesn't regret his tweets, is least bothered about social image
Sehwag's tweets, even on mundane issues, are full of wit and humour. They can be scathing, and even irreverent when need be, all of which is done with a pinch of humour.
Virender Sehwag is known to challenge perceptions, question stereoptypes, be unperturbed by the need to uphold a social image. That's how he played his game, not flinching once before hitting the first ball of a match for a six, not thinking twice before going for full monty at the cusp of a Test triple ton, and pulling it off too. The maverick former India opener has stayed true to his character after retirement as well, often blazing away along the 140 characters of Twitter, as he had done on the 22 yards of a cricket pitch.
His tweets, even on mundane occasions like wishing a birthday, are full of wit and humour. They can be scathing, and even irreverent when need be, all of which is done with a pinch of humour. Piers Morgan got a taste of that when he tried to make fun of the India's frenzied celebration of its two medals at the Rio Olympics. But is he bothered by how his tweets are interpreted and what they might do to his social image?
"I don't bother about image. I write things that I like. I write what I like I don't bother what people think about it," clarified Sehwag in an interview to India Today. Now, can there be a more candid and clear answer? Surely not.
Sehwag also emphasised that there were no tweet that he regretted, which was a surprise given the nationwide storm and heartburn that his tweet during the Gurmehar Kaur incident created, and for which he later had to issue a clarification.
"Many stories come from the dressing room that one doesn't speak when you are playing but can do once retired. People have told me they enjoy and are inspired. These are no great skills of mine, just some commentary. I used to joke about in the dressing room which people have now begun to like," Sehwag says when asked about how be became a social media star, and his tweets one of the most discussed.
Sehwag was in Mumbai recently to promote his new television show Umeed India that profiles the lives and careers of 13 Indian athletes, from Sakshi Malik and Dattu Bhokanal to Vinesh Phogat and Dutee Chand). In a free-wheeling chat with Firstpost, the dashing former Indian batsman said that his struggles were nothing compared to what some of these athletes have gone through.
Find latest and upcoming tech gadgets online on Tech2 Gadgets. Get technology news, gadgets reviews & ratings. Popular gadgets including laptop, tablet and mobile specifications, features, prices, comparison.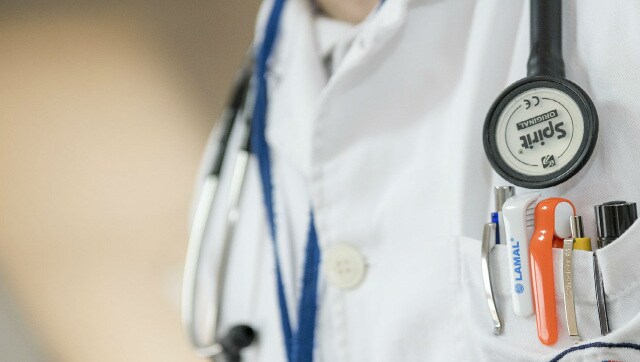 Health
A day before National Doctor's Day, which is observed on 1 July in India every year, Dr Archana Nirula, a gynaecologist, spoke about her experience while teleconsulting during this pandemic.
Politics
Singhvi alleged that the PM-CARES fund is not even subjected to audit by any public authority, including the CAG.
Politics
The Manipur government led by N Biren Singh plunged into crisis after nine members of the BJP-led coalition, including four ministers of the National People's Party, resigned on 17 June.