Vikas Krishan targets medal at World Championships after moving past Rio Olympics heartbreak
New Delhi: The coveted Olympic medal eluded him yet again but far from being bogged down, boxer Vikas Krishan says he is now aiming to become the first Indian to clinch two medals at the World Championships next year irrespective of whether a national federation takes shape or not.
The 24-year-old, who won a bronze medal at the 2011 World Championships -- one of only three Indians to have done this, lost in the quarter-finals of the Olympic Games in Rio.
"It was a good competition for me. I missed the medal but I think my performance was good. As for losing in the quarters, I take responsibility for my performance, I wasn't upto it that day," Vikas, who competes in the middleweight 75kg category, told PTI in an interview.
"At the time of weigh in, I was 71kg on the day of quarter-finals. I could not compete that well, could not put power into my punches. I think luck was on my side in the initial rounds. I am responsible for what happened in the quarters. I would be looking to improve my weight maintenance," he said, recalling the 3-0 loss to Uzbek Bektemir Melikuziev.
A major blame for India's medal-less boxing campaign in Rio has been put on the absence of a national federation for the last four years. Vikas agreed that boxing has suffered logistically because of the mess.
"How I lost in the quarters is my responsibility, the federation issue is immaterial there but how can a sport survive without a federation? We need more competitions not just abroad but also at home to improve and this is something only a federation can do," he pointed out.
Perhaps resigned to the fact that things may not improve despite the International Boxing Association's (AIBA) repeated warnings to India, Vikas said he would now focus his energies on excelling without the system.
"The Rio Olympics won't come back now. So I have to move forward. I am targetting a medal at the World Championships next year to become the first Indian to win two medals at the world event. I will show the world how to win a medal without a federation," he said.
The World Championships will be held in Hamburg, Germany but the dates of the event are yet to be announced.
His personal confidence aside, Vikas said certain aspects of preparation need to change for Indian boxers to do well.
"If we want an Olympic medal, we have to start four years in advance, not one year before the Games. Besides I feel our national camp is short of coaches, I think the number has to go up so that there are enough trainers for all the boxers."
"Foreign exposure is a must but we also need tournaments in India. We need to have good domestic competitions. Boxing is declining, some urgent measure have to be taken," he said.
Vikas side-stepped queries on his oft-stated desire to try himself in the professional arena.
"I am taking a break for the next two-three-months because I want to spend some time with my family. After that I will see what to do next," he signed off.
Find latest and upcoming tech gadgets online on Tech2 Gadgets. Get technology news, gadgets reviews & ratings. Popular gadgets including laptop, tablet and mobile specifications, features, prices, comparison.
First Cricket News
The 64-year-old Vengsarkar, a batting stalwart and a former Chairman of Selection Committee, had also served as vice-president of MCA. He played 116 Tests between 1976 and 1992.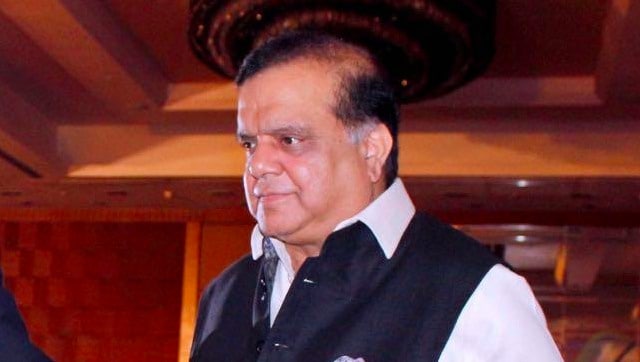 Sports
Besides Batra, the committee also includes senior IOA officials R K Anand, Anil Khanna, Rajeev Mehta, and Anandeshwar Pandey.
Sports
Should a professional gamer work hard for a slim chance at success and retire by the age of 30? Are they really left with no prospects or future to speak of once they retire?