Vijender Singh says he has nothing to prove to anyone ahead of bout with Zulpikar Maimaitiali
Vijender, who has not competed since successfully defending his title against Francis Cheka in December 2016, will take on China's Zulpikar Maimaitiali on 5 August.
New Delhi: His first fight of the year could fetch Vijender Singh his second title but the Indian boxing star says save for minor tweaks in technique, he isn't making any special preparations for the showdown with China's Zulpikar Maimaitiali in August.
The reigning WBO Asia Pacific super middleweight champion will square off against Maimaitiali, the WBO oriental super middleweight title-holder, in a winner-takes-all fight on 5 August in Mumbai.
Vijender has not competed since successfully defending his title against Francis Cheka in December 2016. So, his first bout of the year would be coming when more than half the year is already over but the 31-year-old doesn't mind the gap.
"It's not in my hands. Somehow, things didn't work out. I was supposed to compete in April but then my rival got injured. Maimaitiali challenged me for a May contest but backed out for his own reasons. He came back to challenge and so I am fighting on 5 August," Vijender told PTI from Manchester where he is training with his long-time trainer Lee Beard.
"My job is to show up and deliver the goods when it's sorted so I will be there on 5 August. Once you become title-holder, the fights are lesser in number and that's the case with me too. I have no issues with it," said the Beijing Olympics bronze-medallist, who kept a busy schedule when he first started out in the pro circuit in 2015.
"I am ok with how my fight schedule is right now. Two-three fights in a year is also fine. I don't have to prove anything to anyone. So I don't need to stress over all this," he added.
Ask him about Maimaitiali and Vijender refrains from any big talk, "He is a southpaw, so I am making slight changes to my technique. But that's not much. Rest of my training remains the same. I slog the usual hours regularly, the routine hasn't changed."
Vijender's life outside the ring is evolving as well. The former World Championships bronze-medallist talked about his son, who has now entered school.
"Abeer has started going to school here and he has a lot of questions for me everyday. That's also something that I have to keep pace with. Sometimes, I take him out and when he sees people seeking selfies with me, he starts asking 'what have you done that they want pictures with you?'," he laughed.
"I usually tell him 'I don't know, may be it's because I am a boxer'," he said.
Find latest and upcoming tech gadgets online on Tech2 Gadgets. Get technology news, gadgets reviews & ratings. Popular gadgets including laptop, tablet and mobile specifications, features, prices, comparison.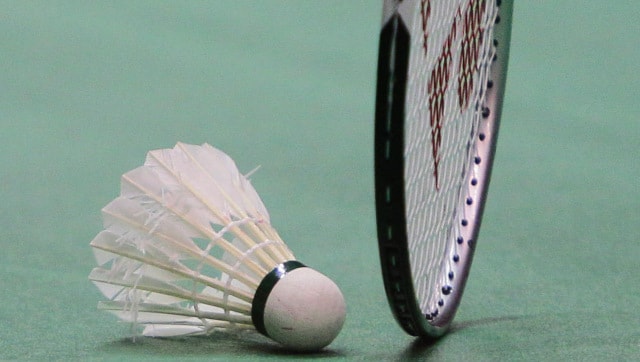 Sports
Indonesian badminton officials said they were concerned that players could contract COVID-19 during the tournament.
Sports
If the decision by Krafton Game Union does allow PUBG to make a comeback into the Indian mobile gaming industry, the number of games having ties to Chinese organisations may see a drop. This may spell worry for Chinese firms such as Tencent if, following this decision, PUBG does really make a comeback into India.
Sports
With players spending extended periods in bubbles, away from their families, Langer is acutely aware that managing mental health is as important as his players' physical wellbeing as they prepare to take on India in a Test series.