Vijay Goel's latest gem: 'Upgrades' India's Rio Olympics haul calling Sindhu, Sakshi gold medallists
Sports minister Vijay Goel spoke to mediapersons on Sunday, and referred to PV Sindhu and Sakshi Malik, silver and bronze medal winning athletes respectively at the Rio Olympics 2016, as 'gold medalists'
Sports Minister Vijay Goel had a busy weekend. He met Bollywood 90s action hero Sunil Shetty, and took to social media platform Twitter to proclaim how they discussed "constructive steps for the encouragement and development of sports in India".
Met @SunielVShetty, discussed constructive steps for the encouragement & development of Sports in India. pic.twitter.com/PtmWiFcJQf

— Vijay Goel (@VijayGoelBJP) August 28, 2016
In fact, the meeting proved to be so constructive that by the time it ended, the one silver and one bronze medal that India had won at the Rio Olympics 2016 had been upgraded to two gold medals!
On his way back from the discussion, Goel spoke to mediapersons and referred to PV Sindhu and Sakshi Malik, silver and bronze medal winning athletes respectively, as "gold medalists".
#WATCH "Rio Olympics gold medallists PV Sindhu & Sakshi Malik met PM Modi today," says Sports Minister Vijay Goelhttps://t.co/5LiKwExkv7

— ANI (@ANI_news) August 28, 2016
But this is hardly the first time Goel has been in the news for the wrong reasons. This past month alone, when all eyes should have ideally been on India's athletes and their performances in Brazil, Goel, through a series of gaffes, foot-in-mouth moments and just plan misbehaviour, ensured he got his fair share of press.
He once tweeted out best wishes to runner Srabani Nanda, but sent it with an image of fellow Odisha athlete Dutee Chand. This, however, was one of his better moments. He also tweet wishing gymnast Dipa Karmakar, except he misspelt her name, calling the Tripura-based gymnast Dipa 'Karmanakar'. Oh, and he also sent it out with his own photo instead of Karmakar's.
Dear @VijayGoelBJP: If you can't spell it, don't tweet it. pic.twitter.com/TqjIN17UtA

— Sadanand Dhume (@dhume) August 14, 2016
But even this wasn't to be Goel's worst act as sports minister. He won that honour with his behaviour at Rio during the Games. His intrusive and high-handed behaviour at the Games Village, including attempts to enter accredited areas without proper accreditation, aggressive and rude demeanour with Olympic staff, and violation of Games protocol did not go down well with Olympic organisers, who even threatened to have Goel removed.
So, while considering his track record with foot-in-mouth moments, it is perhaps understandable how the honourable sports minister thought one silver and one bronze medal would add up to two gold medals, not everybody on Twitter were so forgiving. Goel was trolled instantly and mercilessly on social media.
It's Kejriwal's fault this time. Too many licensed liquor shops in Delhi it seems  #VijayGoel #foreverdrunk https://t.co/fHFYWvpxjY

— Harshita Khurana (@khurana_princy) August 29, 2016
Vijay Goel sought Sports tips from Sunil Shetty
Would request HM Rajnath ji to consult Asrani ji on police reforms pic.twitter.com/Qitd91IiJV

— Shehzad Poonawalla (@Shehzad_Ind) August 28, 2016
On #NationalSportsDay spl thanks to our sports minister #VijayGoel who got us 2 GOLD medals in #RioOlympics2016https://t.co/CRinIPGbq3

— alka saxena (@alka_saxena1) August 29, 2016
Touched by his golden heart and empty mind, Every medal is Gold medal for him #VijayGoel https://t.co/8GSVoVXcNQ

— IndependentKapoor (@Hindigeneous) August 28, 2016
Vijay Goel is a Gift for Twitter that keeps on giving

— Joy (@Joydas) August 28, 2016
The scary thing is that Vijay Goel may not even have peaked yet pic.twitter.com/MH6WOWRGbC

— IndiaExplained (@IndiaExplained) August 28, 2016
.@VijayGoelBJP@SunielVShetty Modiji should also meet him soon to discuss the border isuue. pic.twitter.com/hROdoCM3GK

— डि.के. (@itsdhruvism) August 28, 2016
Later in the day, stung by the criticism, Goel issued a statement, calling it all a "slip of tongue" and urging people to not make an issue out of it.
People shouldn't make an issue out of a slip of tongue, this can happen at times: Sports Minister Vijay Goel pic.twitter.com/ofwVtYKLH4

— ANI (@ANI_news) August 28, 2016
Sadly for Goel though, the issue had already been made.
Find latest and upcoming tech gadgets online on Tech2 Gadgets. Get technology news, gadgets reviews & ratings. Popular gadgets including laptop, tablet and mobile specifications, features, prices, comparison.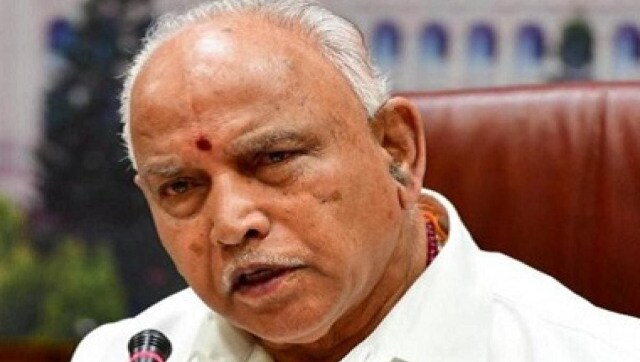 India
The Karnataka chief minister had tested positive for COVID-19 on Sunday and is undergoing treatment at Bengaluru's Manipal Hospital
Gaming
Ahead of the 25 September release of the ground-up remake of 2002's Mafia, Tech2 spoke to Hangar 13 president and chief creative officer, Haden Blackman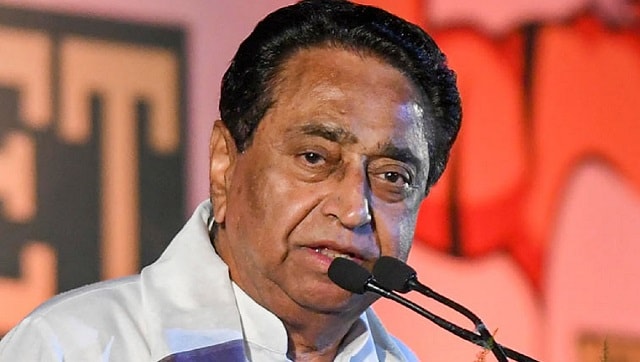 Politics
Nath's colleague Digvijaya Singh said Rajiv Gandhi also wanted the temple to come up, but questioned the timing of the ground breaking ceremony on 5 August