Veteran footballer Subrata Paul delighted at Arjuna Award, says it will motivate him to do better
Delighted at being named for the prestigious Arjuna Award, veteran goalkeeper Subrata Paul said it will 'motivate' him to do better, adding that he is totally focused on helping the national side beat Puerto Rico in the forthcoming international friendly on 3 September
Mumbai: Delighted at being named for the prestigious Arjuna Award, veteran goalkeeper Subrata Paul said it will "motivate" him to do better, adding that he is totally focused on helping the national side beat Puerto Rico in the forthcoming international friendly on 3 September.
Subrata, who is nicknamed 'Spiderman' for his acrobatic saves during the 2011 AFC Asian Cup in Doha, will be conferred the award by President Pranab Mukherjee at Rashtrapati Bhavan on 29 August.
He has been part of the Indian side for over a decade, and has also been captain in several matches. Dedicating the award to his family and his coach Debashish Mukherjee, the 29-year-old also thanked the All India Football Federation (AIFF) and his teammates.
"I want to dedicate this to my family — my mom, my dad, my brother, sister, my wife and my coach Debashish Mukherjee (who is also Subrata's father-in-law). The sacrifices which he has made for me and the manner he nurtured me when I needed it the most has helped me to reach this level. I can never forget their support," he said.
"I also need to thank all my coaches, my teammates, both at the club and international level, the AIFF, and the football fraternity in whole for standing by me all throughout," he added.
The Sodepur-born goalkeeper added, "It means a lot. If you go through the list of who has won an Arjuna Award since its inception in 1961, you are bound to get inspired. It is a huge honour for me. The fact that I am the 24th Indian footballer to win the award is immensely special. But no sportsperson ever takes the field thinking of winning an award. But it remains a motivation to do better. Personally, I can't change my character. So it doesn't change me as a person."
"I only hope this will inspire young kids to take up football as their hobby. If young kids continue with the sport, the supply line will increase and the level is bound to be elevated as well," he added.
Commenting on India's preparations for the upcoming feature against Puerto Rico, he said, "I believe in the present and I never look back or try to preempt the future. At the moment I am totally focused on India's international friendly against Puerto Rico. The target is to win the match and improve on our Fifa rankings. It is a very important match for us. It will be played in Mumbai; I have been told that this is the first official international match for India in Mumbai since 1955. It will be huge."
Over the years Subrata has been a winning member of the AFC Challenge Cup, three editions of the Nehru Cup and the 2016 SAFF Suzuki Cup.
Sports
Infantino, who is working with former Arsenal manager Arsene Wenger to gain support for World Cups every two years, claims the plans would help more nations qualify to play on the biggest stage.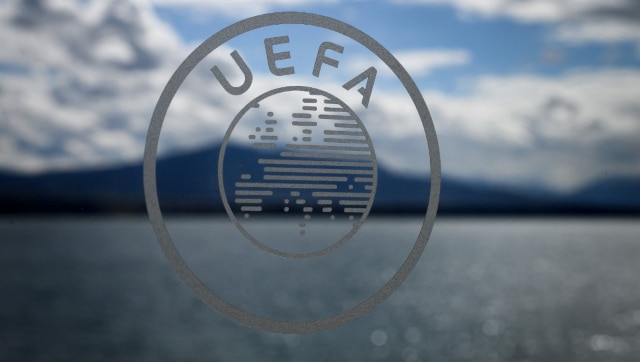 Sports
European football's governing body presented the findings of the study to the leaders of its 55 member federations on Tuesday.
Sports
Though IOC President Thomas Bach said last month we will not interfere in this discussion, his organisation stepped in on Saturday after meeting in Athens to detail objections it shared with football stakeholders.