On the verge of Olympic qualification, Indian women's hockey team arrive to grand welcome
Having all but booked a berth in next year's Rio Olympics, Indian women's hockey team today arrived here early morning to a grand welcome amidst beating of drums and loud cheers.
Having all but booked a berth in next year's Rio Olympics, Indian women's hockey team today arrived here early morning to a grand welcome amidst beating of drums and loud cheers.
A large contingent of officials and media gathering was present at the airport to receive the team, which finished fifth at the just-concluded Hockey World League Semifinals in Antwerp, Belgium.
The result has enhanced Indian eves chances of qualifying for the 2016 Games.
"We knew we had to be in the top five to stay in contention for the Rio Olympics. The last two games were very crucial for us and the girls kept their cool despite huge expectations and pressure. The young players specially played really well and I can confidently say that the future for women hockey in India is very bright," said India's coach C R Kumar.
Indian eves lone Olympic appearance was at Moscow in 1980. Effectively, India's fifth spot here should secure them an Olympic Games ticket when the countdown to allocate spots takes place.
Three spots each are on offer at both the World League Semifinal competitions, here at Antwerp and in the just-concluded event at Valencia.
With five continental event champions being allowed another route, there are likely to be several dual qualifications. In turn, that can open up Olympic spots for nations which do not make the top four of the two World League Semifinals.
Germany, Great Britain and China have secured the three Olympic berths from the World League Semifinals in Valencia.
Three teams -- The Netherlands, South Korea and Australia -- here at Antwerp have secure their Rio de Janeiro tickets, but South Korea have already earned an Olympic slot by winning the Asian Games gold medal.
An African champion could be the only one not to have featured among the top four teams at these two World League Semifinals, opening up more places, even if Olympic hosts Brazil are given a leeway to make the grade.
Both in the men and women's events, Brazil have been allowed a leeway of making the Olympics if they can achieve the fifth place in the Pan American Games. In the women's event, Brazil are only a reserve team in case there are any withdrawals from the Pan American Games that start in Canada in two weeks time.
Indian women's team skipper Ritu Rani said they will begin their preparations for the Olympics instantly even though they still await an official confirmation from the International Hockey Federation (FIH)
"Our target was to qualify for the Olympics and we are still in contention. All the players played to their strengths. We played against some of the higher ranking teams, which gave us insights on our shortcomings. We will work on them to improve our game and be ready for our Olympics dream," she said.
Indian Custodian Savita emerged a saviour by blocking half-a-dozen goal-bearing chances as India defeated Japan 1-0 victory in the fifth-place playoff match.
The match-winner for India came in the 13th minute from Rani Rampal, who capitalised on a rebound from the Japanese goalkeeper after the initial shot from Vandana Katariya in open play was blocked.
But the star of the day for India was Savita, who firmly stood between repeated Japanese raids and the Indian goal, often diving to either side to block firm shots.
"The match against Japan was very crucial for us. We knew it was our last shot to qualify for the Olympics at Rio, so we had to play to our strengths. During the successive penalty corners in the last quarter, it was the effort of the entire team which helped in defending our lead.
I think everyone was aware that we had to safeguard the sole goal we scored and we did it beautifully. If we qualify for Rio it will be a dream come true," Savita said after arriving here.
Star striker Rani Rampal, who scored the winner for India, added: "Qualifying for the Olympics has been a dream come true moment for all of us. The team chemistry of the players, on field coordination and coach's guidance helped us tremendously in registering the previous two successive wins. I cannot wait to start the next phase of training for the Olympics."
PTI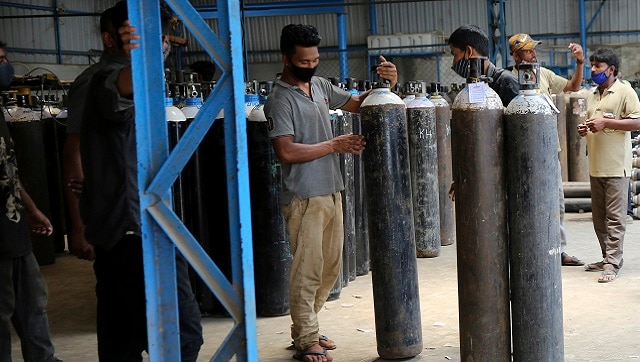 India
AAP MLA and Delhi Jal Board vice-chairman Raghav Chadha said that 41 hospitals with around 7,000 people on oxygen support sent SOS calls to the city government on 3 May
Business
The Purchasing Managers' Index survey, however, noted that while output and sales increased at slowest rates since August due to the COVID-19 crisis, there was a faster upturn in international orders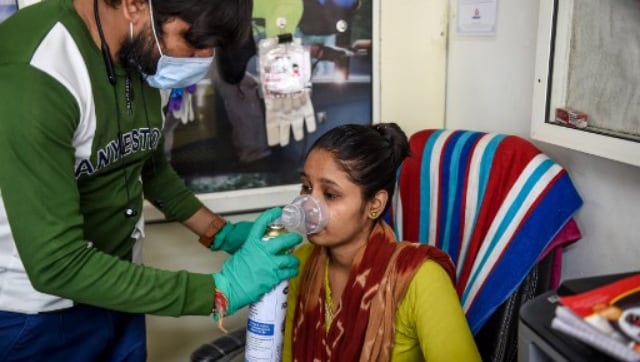 India
In a Level 4 travel advisory — the highest issued by its state department — the US said those that wish to depart should 'use available commercial options now'