VAR to debut in Champions League next season, followed by other major UEFA tournaments in 2020
Video Assistant Referee or VAR will be used in several UEFA tournaments in a few years, with plans to implement it in the Champions League, Europa League, Nations League, Super Cup and the Euros.
Nyon: Video Assistant Referees will be used in the Champions League from the 2019-20 season and will also be introduced at the 2020 European Championship, UEFA said on Thursday.
European football's governing body revealed a decision had been taken at a meeting of their executive committee to bring in the technology, which will be used from the playoff round preceding the group stage of the Champions League. It will also be used in next year's UEFA Super Cup and in the Europa League from the 2020-21 season.
In addition, it will be used in the finals of the new Nations League competition, although only from 2021. UEFA's move follows the use of VAR at the FIFA World Cup in Russia, when it was deemed largely to be a success.
"We're confident that introducing VAR in August 2019 will give us enough time to put in place a robust system and to train match officials to ensure an efficient, successful implementation of VAR in the UEFA Champions League, the world's flagship club competition," UEFA president Aleksander Ceferin said.
UEFA were meeting at their Swiss headquarters ahead of the announcement later of the winning bid to host Euro 2024, with Germany and Turkey competing for the right to organise the tournament.
VAR has also been introduced in the top divisions in Spain and France this season, with those leagues following on from the German Bundesliga and Italian Serie A, although the English Premier League has been more cautious.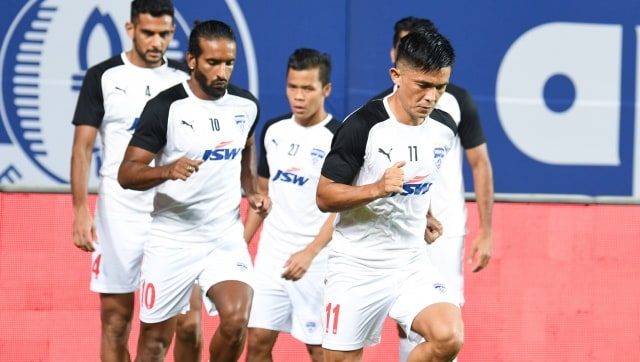 Sports
The AFC confirmed that the playoff and group stage (South) matches of the second-tier continental club competition will be held in the Maldives.
Sports
The news follows a two-year transfer ban imposed on the club Friday by FIFA for bringing underage Nigerian players to Italy in breach of national immigration laws
Sports
O'Byrne wrote "Black Dives Matter" in response to a BBC post about the controversial penalty won by Sterling in England's 2-1 victory over Denmark in the European Championship semi-finals.