Usain Bolt insists to shoot all advertisements in Jamaica to give back to his community
Usain Bolt stipulates that all shoots with him must be done in Jamaica. This is one of the many ways in which he wishes to give back to his community.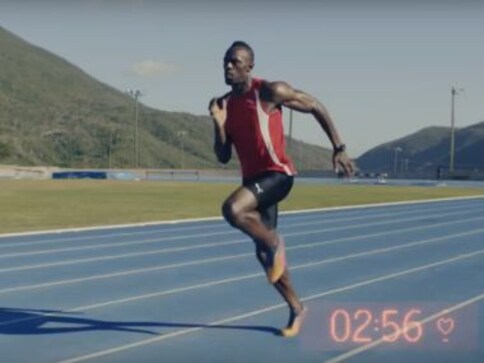 Usian Bolt is aiming for his third straight gold medal in each of the 100-meter, 200-meter and 4x100-meter relay events at the Olympics this year. Despite missing qualification due to injury, Bolt has been named in the Jamaican team for Rio 2016.
Bolt was one of four athletes to be given a medical exemption to make the squad. The six-time Olympic champion will look to create history in the Brazilian capital and ahead of the event, Virgin Media released a new ad for their broadband services. "Fast speed is Virgin Media's competitive edge in technology. Our new ad is about what it feels like to experience speed, at a physical and emotional level," the YouTube description reads.
From Bolt's painful training regimen to the exaltation of his hometown fans, the short film is perfect to get you into the mood for the sporting extravaganza next month. But what's even more impressive is that the ad has been shot solely in Jamaica at the iconic sprinter's insistence.
Bolt stipulates that all shoots with him must be done in Jamaica. This is one of the many ways in which he wishes to give back to his nation and community.
In a feature on the Jamaican TV show 'Profile', Bolt said, "When we started out people always wanted to do the shoots in Miami, Los Angeles and all over the world. They [the locals] used to say, 'Oh, thanks for bringing the shoots here. We decided that you know what, we will be doing a lot more shoots."
"So any contract we sign, the shoot has to be in Jamaica. So we can give people jobs and help people. Over the weekends, we'll have like over one hundred, two hundred people [working] depending on how big the shoot is. It [must be] in the contract that they'll do the shoots here, unless they don't have the equipment. But as long as they have the equipment, it has to be [done] here, so I can help the economy. I've helped a lot of people, and they always thank me. They would say, 'Big up Usain, you really helped us, bringing the jobs here.'"
"I really try to help and really try to give as much as I can. It's just a part of me. I also try to give a lot back to my community because I know the struggles; I came through it, and I see a lot of kids in the struggle," he added.
Entertainment
"Spencer Elden has spent three decades profiting from his celebrity as the self-anointed 'Nirvana Baby,'" the judge gave until 27 January to file an amended complaint that addresses the issues raised in the defendants' motion.
Sports
Nico's goal secured a 2-1 come-from-behind win over Atlético Madrid on Thursday and sent Athletic Bilbao into its second consecutive Spanish Super Cup final.
Sports
San Francisco-based The Athletic covers national and local sports — more than 200 teams, according to the Times. It was founded in 2016 and has 1.2 million subscribers.