Usain Bolt clocks 9.98 seconds in Ostrava, but says he is still not 'fully happy'
Usain Bolt won the 100-metre sprint at the Czech Golden Spike event in 9.98 seconds on Friday, in his second race this season in the run-up to August's Rio Olympics, but said he was not fully happy
Ostrava: Usain Bolt won the 100-metre sprint at the Czech Golden Spike event in 9.98 seconds on Friday, in his second race this season in the run-up to August's Rio Olympics. Though Bolt kept up his pre-race prediction of running it under 10 seconds, he said he was not "fully happy", blaming a poor first part of the race on failing to meet his plan of 9.8 seconds in the eastern Czech city of Ostrava.
"My first 40 metres were kind of sluggish," he said after beating Ramon Gittens of Barbados by 0.23 seconds and third-placed Hassan Taftian by 0.27. "My reaction was good, I think the only problem I had was there was no support behind the start. I didn't execute, didn't get the power through the first 40. So I had to work a little bit harder at the end to get up the speed. If I can improve that, it should be OK," Bolt said.
Bolt had to see his German doctor earlier this week over a tight hamstring he had picked up at the Cayman Invitational Meet last week, when he clocked 10.05 seconds. But he said the injury had no impact on his performance at Ostrava.
Looking at his prospects for Rio, the 29-year-old Jamaican said he felt like he was "getting there". "As long as I stay injury-free and I continue pushing myself, continue executing like that, I'll be fine," said Bolt, who owns the 100-m world record at 9.58 seconds and the world 200-m record of 19.19. "I'm definitely going to win in Rio, as long as I get everything right and (if) everything goes smoothly, I should be OK, you know what I mean?" he added with a wink.
Bolt will defend his 100-m, 200-m and 4x100m titles from the 2008 and 2012 Olympics, seeking to become the first athlete ever to grab three consecutive Olympic golds in the three events. Before the Caymans meet, Bolt took a long break from racing following the Beijing World Championships last August, where he won the 100-m and 200-m races in addition to helping Jamaica dominate the 4x100m relay.
He was set to take on decathlon world record holder Ashton Eaton on the 100-metre track at Ostrava, but Eaton pulled out of an earlier long-jump competition with an unspecified injury and failed to show up for the sprint. "During the second jump I felt something happened in my left quad," said Eaton, defending Olympic champion in decathlon. "I don't know what happened but I don't want to take a risk in the Olympic season."
In a clash of Olympic gold contenders, French pole vaulter Renaud Lavillenie equalled his season's best as he cleared 5.83 metres, beating Canadian world champion Shawnacy Barber who managed 5.70. "I'm happy about the win. I was expecting more, but I'm happy about making 5.70 and 5.83 at the first attempt," Lavillenie said.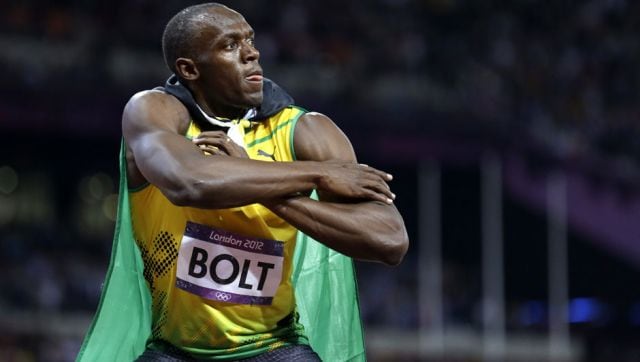 Sports
In the 125 year history of Olympic Games, the time in men's 100m has only gone down by 2.37 seconds despite the improvement in track quality, nutrition, shoe technology.
Sports
In Bolt's absence, a raft of up-and-coming track and field stars headlined by Swedish pole vaulter Armand Duplantis, US sprinter Noah Lyles, and recent 400m hurdles world record setters Karsten Warholm and Sydney McLaughlin head to Japan looking to build their own legacy.