USA women's gymnastics chief Rhonda Faehn removed from post following Larry Nassar sexual abuse scandal
Rhonda Faehn, who had run USA women's gymnastics since 2015, was no longer with the organisation, the sport's governing body said.
Los Angeles: The head of the United States women's gymnastics program has been removed from her post in the wake of the abuse scandal that has rocked the sport, USA Gymnastics said on Friday.
Rhonda Faehn, who had run USA women's gymnastics since 2015, was no longer with the organisation, the sport's governing body said.
"This is a personnel matter that we will not discuss in detail," USA Gymnastics said in a statement on behalf of chief executive Kerry Perry.
"We recognize that change can be difficult, but we will not be deterred from making necessary and bold decisions to transform our organization.
"At USA Gymnastics, we are focused every day on creating a highly empowered culture that puts our athletes first."
Faehn's role in the abuse scandal involving disgraced former team doctor Larry Nassar has come under scrutiny.
Olympic gold medallist Aly Raisman, one of Nassar's victims, said she believed Faehn had been slow to act after being made aware of the abuse in June 2015.
"I don't know what she did or didn't do with that information, but I didn't get contacted by the FBI for over a year, and in that time 50 to 100 gymnasts were molested," Raisman told the Indianapolis Star.
Nassar, 54, was sentenced in January to spend his life behind bars after pleading guilty to sexually assaulting women and girls over a two-decade period under the guise of medical treatment.
Raisman and fellow US stars including Simone Biles, Gabby Douglas and McKayla Maroney have all identified themselves as victims of Nassar's abuse in what is the biggest scandal in US Olympic history.
USA Gymnastics meanwhile said it would continue to implement "positive changes that reinforce our desire to have our athletes train and compete at the highest level in an empowering and safe environment.
"USA Gymnastics is moving forward and positioning for the future with the commitment to our athletes safety and well-being at the heart of everything we do," the organisation said.
"Together, we will create a culture of empowerment for the young men and women who are pursuing their gymnastics dreams today while honoring those who have gone before them."
First Cricket News
The 28-year-old Kalaria had travelled to Abu Dhabi with the Mumbai Indians squad as a backup player, and now has earned his first IPL contract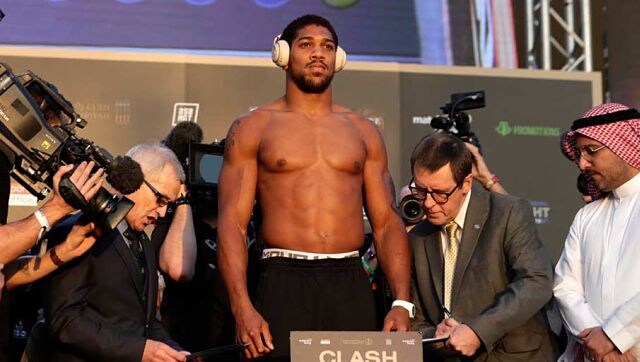 Sports
Talks of a unification 'superfight', which went on for months, appeared to be on the brink of ending in an agreement earlier this year only for a United States arbitrator to rule Fury had to fight Deontay Wilder for a third time.
First Cricket News
Nortje, who picked 22 wickets in 16 matches in his first-ever IPL season in 2020, played an instrumental role in helping DC reach their maiden IPL final, where it came second-best against Mumbai Indians last year.