USA Gymnastics struggle with aftermath of Larry Nassar scandal, accept resignation of Chief Operating Officer Ron Galimore
The federation offered only a brief statement on chief operating officer Ron Galimore's departure, saying its board of directors had accepted his resignation.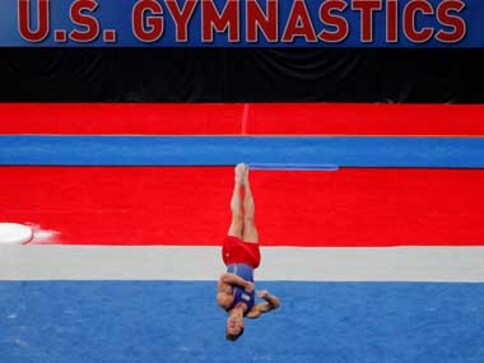 Los Angeles: USA Gymnastics Chief Operating Officer Ron Galimore resigned Friday as the organization continues to flounder in the aftermath of the Larry Nassar sex abuse scandal.
Galimore, a 1980 US Olympian who had served in the position since 2011, was the highest-ranking official left at USA Gymnastics who was employed while Nassar's crimes were committed.
Other top officials, including president and chief executive Steve Penny, previously resigned or were forced out.
Penny was indicted in October on felony charges of tampering with evidence in the investigation of Nassar, who was jailed for life earlier this year after abusing more than 250 athletes, including several stars of the United States' gold medal-winning teams at the 2012 and 2016 Olympics.
The federation offered only a brief statement on Galimore's departure, saying its board of directors had accepted his resignation.
Galimore himself told USA Today in a statement that his resignation "was not associated in any manner with the online discourse and media reports that have tried to link me to an effort to shield Nassar from scrutiny."
The Indianapolis Star reported in May that Galimore was one of the federation officials who kept quiet about why Nassar was absent from events in 2015, after the federation became aware of reports the doctor had abused gymnasts.
The newspaper cited emails it had obtained in which then-USA Gymnastics lawyer Scott D. Himsel told Nassar that Galimore would say the doctor was absent from events because he was ill or for personal reasons, when he was, in fact, barred from the events while under investigation.
"I have spoken with investigators and been deposed concerning these matters, and am confident that I have always acted responsibly and with the best interests of athletes in mind," Galimore told USA Today.
His resignation comes 11 days after the US Olympic Committee announced it is seeking to disband USA Gymnastics, accusing the federation of failing to grapple with the aftermath of the Nassar scandal.
Sports
Steve Penny was arrested by a police task force in Gatlinburg, Tennessee and is awaiting extradition to Texas. According to the indictment, Penny is alleged to have tampered with evidence during the investigation of Nassar
Sports
The Tokyo Olympics are the first Summer Games since Larry Nassar, a former USA Gymnastics national team doctor, was sent to prison for 176 years for sexually abusing hundreds of gymnasts, including some of the sport's greatest stars.
Sports
Larry Nassar, a doctor with USA Gymnastics and Michigan State University, employed him for years with sexual abuse of women and girls lasting at least 14 years.