USA Gymnastics president Mary Bono under lens as athlete Aly Raisman questions link to Larry Nassar scandal cover-up
Under fire USA Gymnastics interim chief Mary Bono has been criticised by high-profile athletes, who have questioned her connections to the law firm that covered up Larry Nassar's sexual abuse.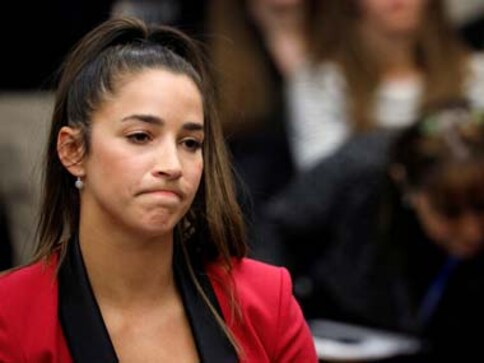 Los Angeles: Olympic champion Aly Raisman slammed USA Gymnastics' choice of interim president on Monday as pressure mounted on the embattled organisation to rethink the appointment.
In a series of posts on Twitter, Raisman criticised the decision to hire former Republican US Congresswoman Mary Bono to take over at the helm of the scandal-plagued governing body.
Raisman said Bono's association with law firm Faegre Baker Daniels — which advised USA Gymnastics during the Larry Nassar sexual abuse scandal — made her position untenable. The 24-year-old 2012 and 2016 Olympic gold medalist accused Faegre Baker Daniels of helping "cover up" Nassar's crimes before the scandal erupted into public view.
"My teammates & I reported Nassar's abuse to USAG in 2015," Raisman wrote, adding, "we now know USOC & lawyers at Faegre Baker Daniels (Mary Bono's firm) were also told then, yet Nassar continued to abuse children for 13 months!? Why hire someone associated with the firm that helped cover up our abuse?"
Nassar abuse survivor Raisman is suing both USA Gymnastics and the United States Olympic Committee over the scandal. Former USA team doctor Nassar was jailed for life this year for abusing more than 250 athletes, including many stars of the USA's 2012 and 2016 Olympic squads.
"Survivors, current gymnasts, families, coaches, gymnastics community & fans deserve better," Raisman wrote on Monday, adding, "we can't move forward until we know exactly what happened. USAG take accountability, be transparent, release all your documents & data. PLEASE tell the truth. This is so devastating."
USAG.... we are impatiently waiting.... We want answers. USOC are you just going to sit back and not say or do anything, AGAIN? https://t.co/AQHreNV6lt

— Alexandra Raisman (@Aly_Raisman) October 15, 2018
Another gymnast abused by Nassar, Kaylee Lorincz, meanwhile, addressed Bono directly on Twitter. "You owe me an explanation of why you and your firm allowed Larry to abuse me in 2016 after you were well aware that he was abusing little girls," Lorincz wrote.
Bono also drew the ire of Olympic champion Simone Biles after a tweet posted by her last month that was critical of apparel maker Nike after the company's ad campaign featuring Colin Kaepernick.
Find latest and upcoming tech gadgets online on Tech2 Gadgets. Get technology news, gadgets reviews & ratings. Popular gadgets including laptop, tablet and mobile specifications, features, prices, comparison.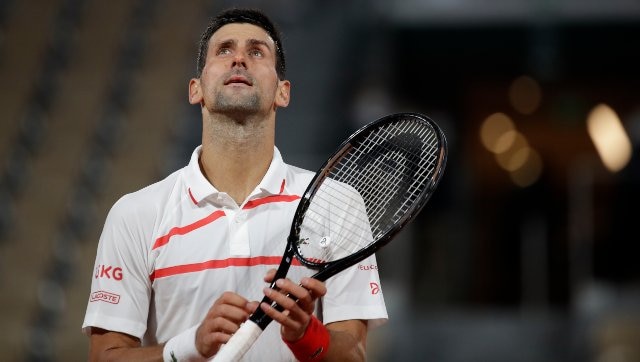 Sports
The Serb said that the London Masters, starting on November 15, is the second and final tournament that he still intended to play for the remainder of the season.
Sports
The tournament, which was scheduled to take place between 14-20 December, has been "directly affected" by the mandatory two-week coronavirus quarantine players have to respect before being allowed into Australia.
Sports
World number 13 Ghosal beat 34th-ranked Englishman, Tom Richards, 11-9, 11-4, 11-1 in a second-round match. World number 11 Chinappa dropped the first game against Scotland's Lisa Aitken before finding her rhythm for a 7-11, 11-4, 11-3, 11-6 win.