US Open 2018: Naomi Osaka, the new face of tennis, gears up for another battle against 'biggest idol' Serena Williams
Youthful but not necessarily exuberant, Naomi Osaka is the new face of tennis: a talent for her generation, a receiver of a baton that has not yet been passed and this weekend, a young tennis star who faces her biggest idol across the net once again.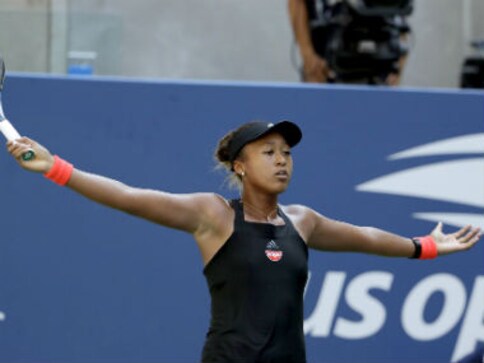 Today, for the first time in the history of women's tennis, a Japanese player made the finals of a Grand Slam. That player is Naomi Osaka, currently ranked No 19 on the WTA Tour and poised for a top 10 breakthrough. Now, she faces her "biggest idol" — one she shares with millions — Serena Williams, who, in the year after giving birth to her daughter, has now already made two Grand Slam finals.
Osaka was born in Osaka in October of 1997, over two years after her idol and now rival at the US Open, went professional. With the option to sign with the United States Tennis Association, Osaka's father chose to sign her to where he said she found significantly more support: The Japanese Tennis Federation, which is incidentally the earliest-founded tennis federation in Asia. Osaka herself has lived in the United States since she was three years old.
In so many ways, their courses through the tennis court have been similar and yet so different. Born to a Japanese mother and a Haitian-American father, Naomi Osaka has had to face racial prejudice and assumptions through her relatively young career so far. In a 2016 interview, Osaka said Japanese locals were often left surprised when they saw her. "When I go to Japan, people are confused. From my name, they don't expect to see a black girl," she revealed.
It goes without saying that the Williams sisters have had a transformational effect on tennis  but this effect is so much more significant for athletes of color. Venus and Serena have been the biggest female athletes of colour since Althea Gibson, who was the first person of colour in the history of tennis to win a Grand Slam — at the 1956 French Open. In a sport that has been pushing to become more inclusive, the WTA's top 20 features Osaka herself, her semi-final competitor Madison Keys, and defending US Open champion Sloane Stephens. Each of the three — not to mention a number in the top 20 — cite Serena Williams as the biggest, most significant inspiration and for many, the reason they began playing tennis. It is truly staggering just how much one significant idol can change the face of a sport, and Serena Williams has been that idol.
This year, Osaka played Williams at the Miami Open and trounced her in straight sets. But a Grand Slam is a different beast, and Serena, with 23 (as of now) has more Grand Slam titles than the years Naomi Osaka has been on earth. That win might have been followed up by a drubbing to Elina Svitolina, but for Osaka, it followed her first Premier title at Indian Wells, where she defeated former No 1 Maria Sharapova in the first round, and then handed World No 1 Simona Halep a bagel in the semi-finals before taking home the trophy as the tournament's first unseeded champion in over a decade. That win came 13 years after a certain Belgian player named Kim Clijsters achieved the feat in 2005.
2018 has been Osaka's best year so far, but the tall ace showed promise early on. At the Bank of the West Classic in Stanford in July 2014 — less than a year after she went pro, the then 16-year-old beat 2011 US Open champion Samantha Stosur with serves that came in at just under 200km/h, giving plenty of people plenty of reasons to sit up and take notice. She also saved match point against the experienced former World No 4 as much as a mental game as it is physical.
Both women are tall. Serena at 5' 9" and Osaka at a staggering 5'11", and it is a fact that other than Serena Williams, Osaka has one of the most powerful serves on the current women's tour. Big forehands, aggressive baseline play. Sound familiar? That might be because Serena is one of Osaka's biggest idols. "I've always wanted to play her."
Indeed, both their styles are very reminiscent of one another and in a few ways, different. Both play aggressively from the baseline, but while Osaka focuses on a powerful forehand, Serena has a more all-round game which of course, also comes from experience. Osaka's serves have speed but then, so always have those of Serena, who has the added advantage of having one of the most powerful serves in the history of tennis. Those are some pretty big shoes to fill and currently, Serena is still very much in them. While Osaka has a more offensive style of play, Serena has always managed both the offensive and defensive game with aplomb. Williams is also known for her consistent aces, especially at critical times — something she has been doing even more than usual in recent years — while Osaka's serves are consistent and speedy, her ace delivery is not frequent.
Last year, Osaka made perhaps the biggest stride forward in her career when she enlisted Sascha Bajin to be her coach. The Serbian-born German player was on the ITF circuit in 2007 when he received a call-up to be the hitting partner of a professional tennis player — Serena Williams. From a hitting partner, Bajin has evolved over the years into more of a coach, and worked with former No 1s Victoria Azarenka and Caroline Wozniacki, with whom he parted ways only last year, before taking Osaka under his wing.
Bajin himself highlights perhaps the biggest difference between the two players. Serena Williams is known to be one of the most outgoing players on the tour, and her drive spills over from her professional life into the personal, and vice versa. On the other hand, Osaka is more reserved, and although she can fire big shots that are reminiscent of Serena, she does not have the on-court aggression that has become a trademark of Williams' game.
Similarities and differences in game aside, Osaka has established herself quickly as one of the funniest characters off the court  even if she is a bit shy. Known for her quick, dry humour, Osaka said the Serena win at Indian Wells was her 'second-favourite' win, second to her victory over her sister Mari. When Osaka met her other idol, Venus Williams at the WTA Finals in 2016, she stood around the former No 1 in awe, and in typical Naomi Osaka fashion, said at the time she thought she was "kind of creeping her out." Her social media is further evidence to her dry brand of humour:
Osaka's Indian Wells acceptance speech was one for the ages. Prefacing it by warning the crowd it might be the "worst acceptance speech ever", she thanked rival Daria Kasatkina and her team, then her own team for "putting up with me", and the "awesome ball kids." Stumbling over her own words, she consistently had the crowd in stitches.
On Serena Williams:
"I was really impressed by her and wanted to play like her when I was little. Well, I hope I'm starting to play like her now," Osaka said at the start of her professional career. Once described by Serena as "talented and dangerous", Naomi Osaka is both of those things and a package of talent, honesty and hilarity all rolled into one.
In the years since her debut, Osaka has picked up more conversational Japanese, and says she can "understand almost everything", which has endeared her significantly to what is now a loyal Japanese fan base.
Osaka is nothing if not open, and a refreshing change from the manicured, curated speeches and public images so many athletes have today. Youthful but not necessarily exuberant, Naomi Osaka is the new face of tennis: a talent for her generation, a receiver of a baton that has not yet been passed and this weekend, a young tennis star who faces her biggest idol across the net once again.
Naomi Osaka took these photos with her idol Serena Williams at the Bank of the West Classic in 2014. Now they will play for the 2018 US Open Title on Saturday. 😀🎾
(photos WTA, Bank of the West Classic FB) pic.twitter.com/JpEw0X4W0K

— LaWanda (@lawanda50) September 7, 2018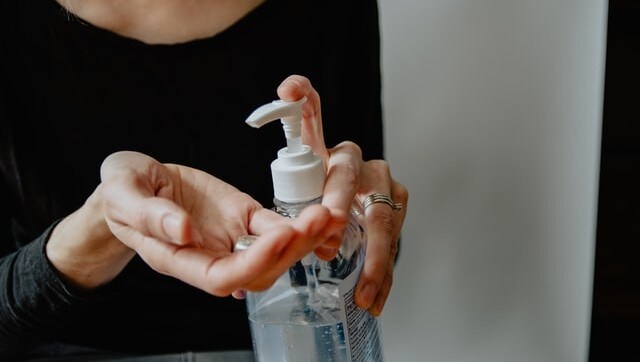 World
Competition organisers for a girls' 5,000-metre walking race held in central Japan's Yamanashi mistakenly poured the sanitiser into cups and placed them at a drinks station for sportspersons
Sports
Wimbledon stated they will assess their options after ATP, WTA, ITF stripped the third major of the year of all ranking points.
Sports
From fitness to power, table tennis star G Sathiyan is sweating it out on various fronts to be a better version of himself.